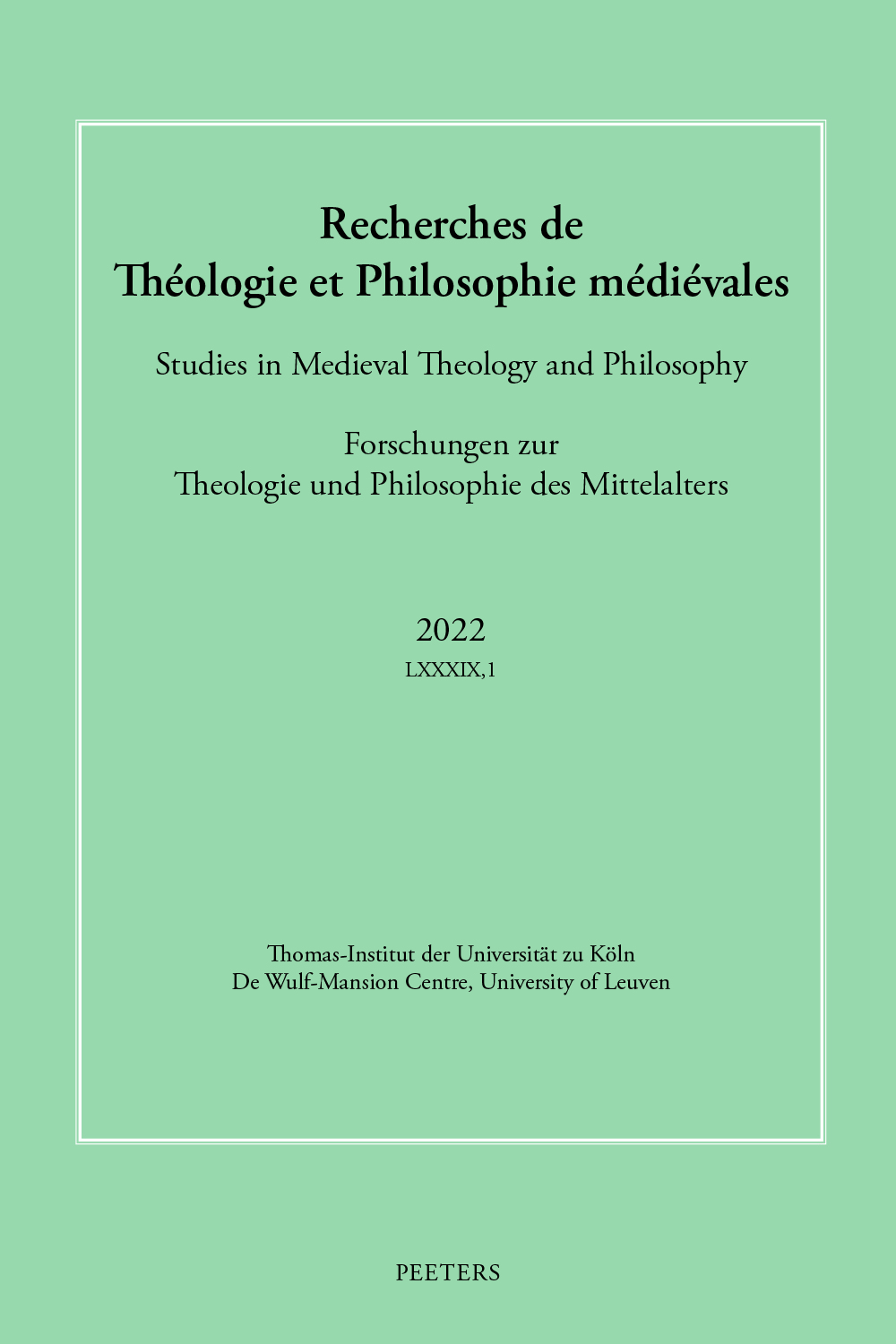 Document Details :

Title: Giles of Rome on esse and Essence as duae res
Author(s): KIM, Chi-Fo
Journal: Recherches de Théologie et Philosophie Médiévales
Volume: 87 Issue: 2 Date: 2020
Pages: 227-256
DOI: 10.2143/RTPM.87.2.3289004

Abstract :
In this article I offer an interpretation of the expression 'duae res' as used by Giles of Rome in his account of the real distinction between esse and essence in creatures. When Giles claims that esse and essence are really distinct as duae res are distinct, he is signaling that esse and essence are distinct as a participant and the participated are distinct so that essence can and does participate in esse. I also argue that there is little idiosyncrasy in the way Giles uses 'res' to name essence and esse because 'res' is used as a transcendental, a usage which can be traced to the Latin Avicenna. Finally, I discuss some major scholarly interpretations of Giles' use of the expression 'duae res' in order to show how my view differs from them.


Download article