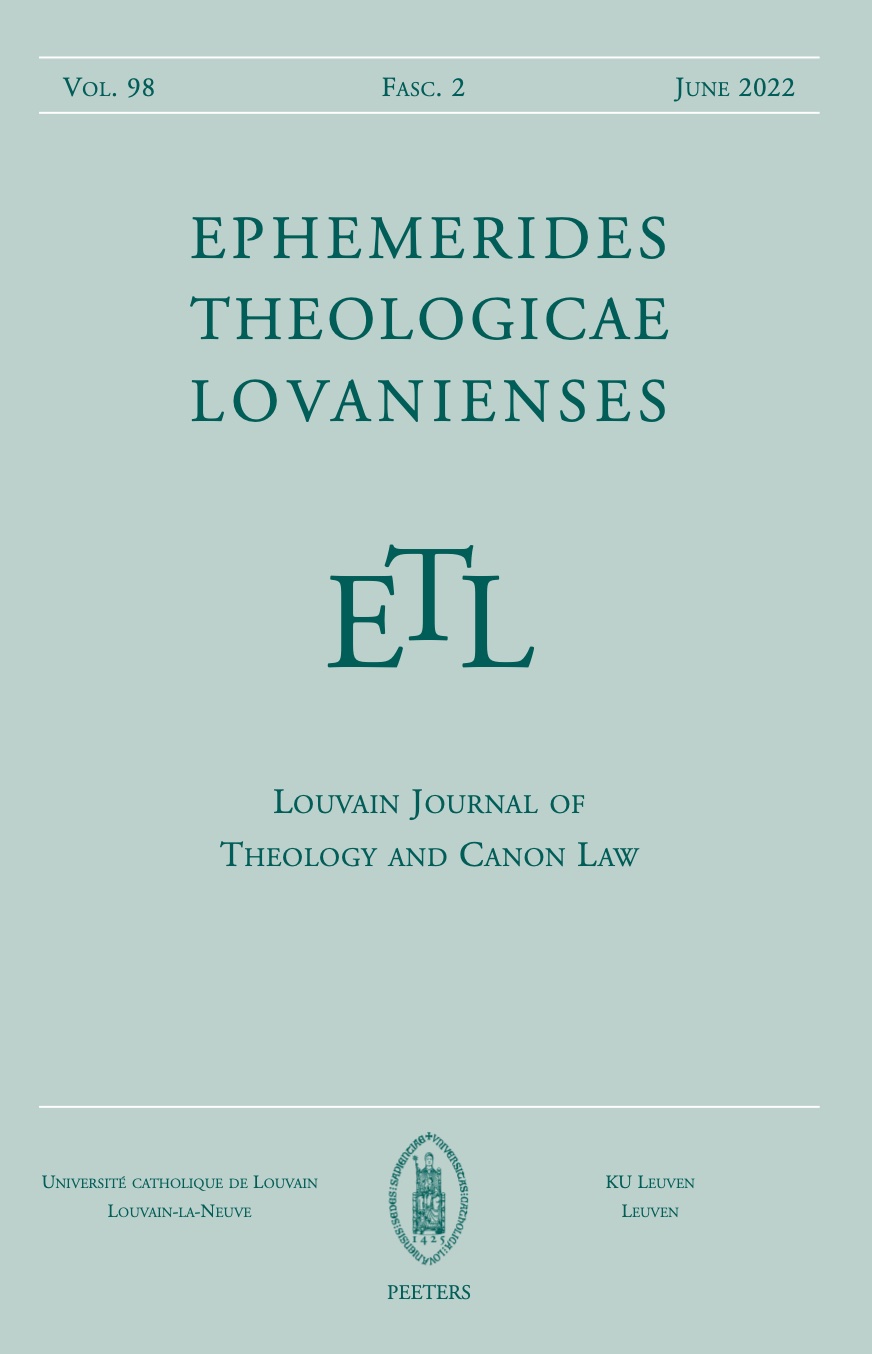 Document Details :

Title: Perpetua Sanitas Mentis
Subtitle: A Blessing of the Eucharist According to the Council of Trent
Author(s): NOVOTNÝ, Vojtĕch
Journal: Ephemerides Theologicae Lovanienses
Volume: 96 Issue: 4 Date: 2020
Pages: 623-648
DOI: 10.2143/ETL.96.4.3288792

Abstract :
According to the Decree on the Sacraments by the Council of Trent, one of the effects of frequent participation in Holy Communion is perpetua sanitas mentis – perpetual health of the mind. The present article shows that these words echo a text that the authors of the decree associated with Cyprian of Carthage († 258), although the real author was the monk Arnold of Bonneval († post 1159). This article demonstrates that the theme of mental health through communion with Christ was present in the theology of the church fathers and in the liturgical prayer of the Church, and that the theologians and preachers of the twelfth century, including Arnold himself, also gave this theme their attention. The article goes on to show how Alexander of Hales († 1245), Albert the Great († 1280), Thomas Aquinas († 1274), and Bonaventure of Bagnoregio († 1274) – four representatives of High Scholasticism – reflected on sanitas or, more specifically, on sanatio mentis. Their theology, especially the theology of the Doctor Angelicus, informed the thinking of the participants in the Council of Trent and provides a key to understanding the Tridentine decree.


Download article