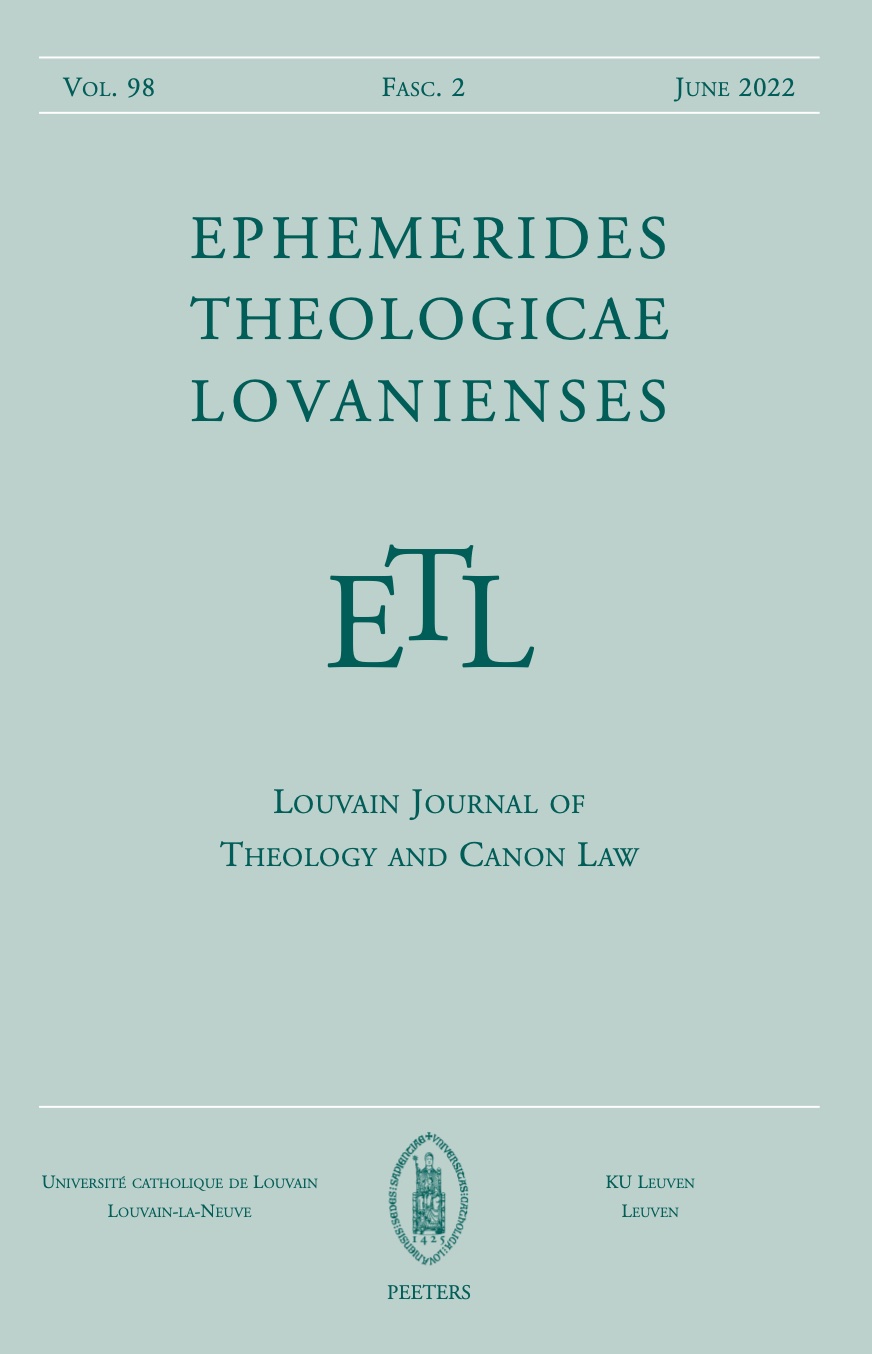 Document Details :

Title: From Rhetoric to Demagoguery
Subtitle: A New Reading of the Spies' Report (Num 13,26-33)
Author(s): SCHWARTZ, Sarah
Journal: Ephemerides Theologicae Lovanienses
Volume: 96 Issue: 4 Date: 2020
Pages: 583-602
DOI: 10.2143/ETL.96.4.3288790

Abstract :
This paper suggests a synchronic reading of the spies' report scene in Num 13,26-33, with a literary analysis of the recurrences and internal contradictions contained therein. According to the proposed position, the report scene comprises two parallel parts with lexical and thematic similarities, but different rhetorical styles: the first part is characterized as a rhetorical address (13,26-29), while the second is characterized as a demagogical speech (13,31-33). Consequently, the spies' sin lies in the second report, which is deceptive in its essence, and correlates with the narrator's comment in 14,36-37, which links the spies' punishment with the calumnies they spoke. The distinction between the various parts of the dual reports also elucidates additional difficulties in the story, such as the function of Caleb's speech; the nation's reaction in 14,1-4; and the relationship between Caleb's statement in 13,30 and the one by Joshua and Caleb in 14,6-10, thus contributing to uncovering the meaning of the narrative.


Download article