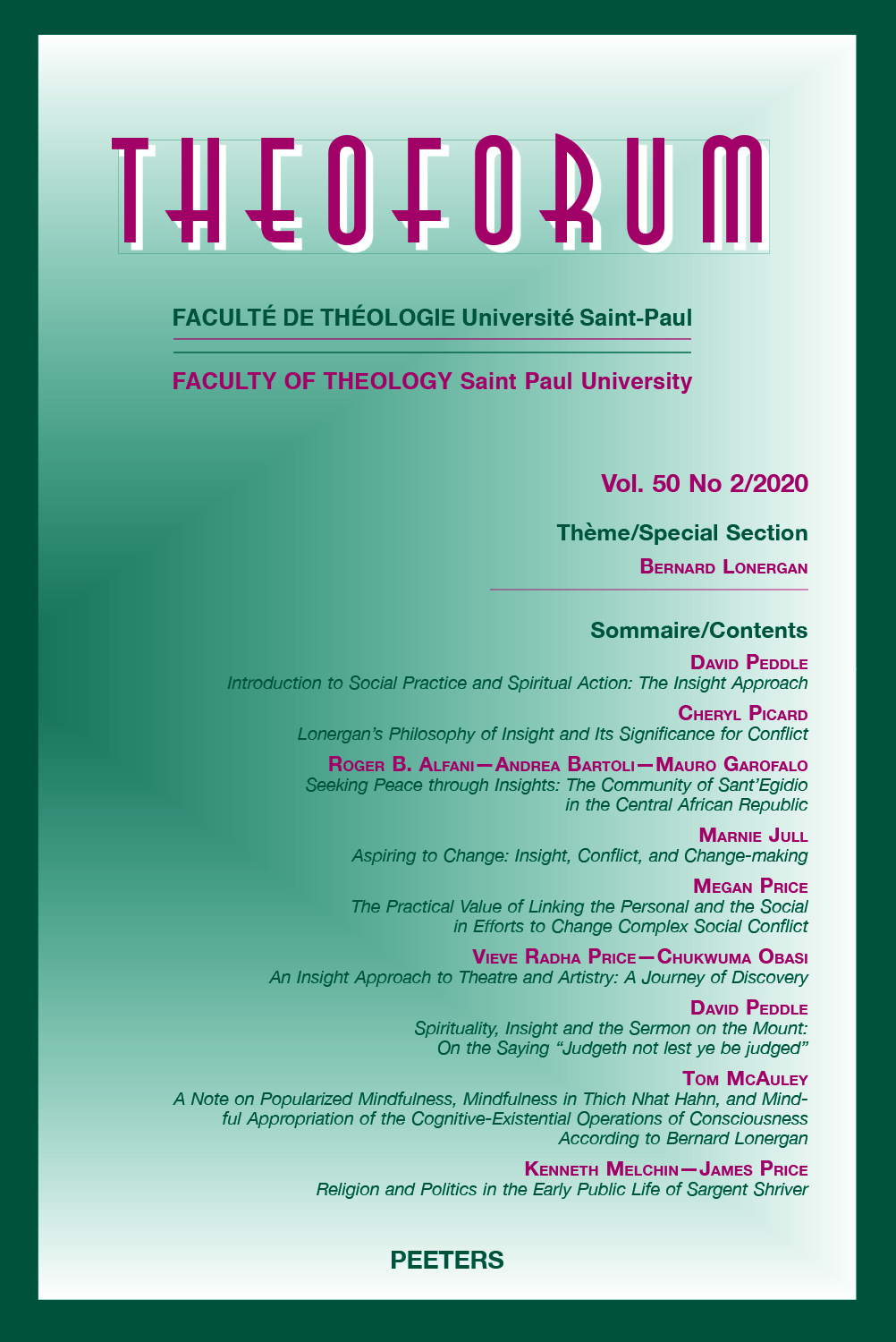 Document Details :

Title: Entre texte et contextes
Subtitle: Une représentation des martyrs Maccabées de 1850
Author(s): LEMELIN, Isabelle
Journal: Theoforum
Volume: 49 Issue: 2 Date: 2019
Pages: 237-258
DOI: 10.2143/TF.49.2.3288549

Abstract :
Les représentations iconographiques des martyrs Maccabées demeurent plutôt rares, malgré la forte recrudescence de la peinture religieuse au 19ème siècle partout en Europe. De la fin de la Monarchie de Juillet (1830-1848) à celle du Second Empire (1852-1870), quelques peintres s'intéressent à ce sujet haut en couleurs. C'est toutefois la peinture de Gustave (de) Lassalle-Bordes intitulée «Le martyre des sept Maccahabées» qui retient l'attention dans le présent article. Initiant en quelque sorte le retour en force de ces suppliciés judéens, cette oeuvre se situe parfaitement entre texte et contextes. Ainsi, avant de proposer une analyse iconographique plus ou moins exhaustive de cette peinture, il m'importe de présenter brièvement le texte d'où provient la scène dépeinte, c'est-à-dire le 7ème chapitre du 2ème livre des Maccabées, puis j'exposerai les contextes personnel, artistique et sociopolitique de production de cette oeuvre, en m'attardant au parcours du peintre plutôt méconnu qui fut un important collaborateur d'Eugène Delacroix, un des chefs de file du romantisme et de l'orientalisme en France.


---

Iconographic representations of the Maccabean martyrs remain rather rare, despite the strong resurgence of religious painting in 19th century Europe. From the end of the July Monarchy (1830-1848) to the end of the Second Empire (1852-1870), a few painters took an interest in this colorful subject. It is specifically the painting of Gustave (de) Lassalle-Bordes, entitled 'Le martyre des sept Maccahabées', that will be the focus of this article. I contend that this piece, initiating, in a way, the great comeback of these tortured Judeans, fits perfectly between text and contexts. Before proposing a more or less exhaustive iconographic analysis of the painting, I will first briefly present 2 Maccabees 7, the text on which the scene depicted is based. Secondly, I will expose the personal, artistic and socio-political contexts of the painting production by focusing on the career of Lassalle-Bordes, a little-known painter who was an important collaborator of Eugene Delacroix, one of the leaders of Romanticism and Orientalism in France.


Download article