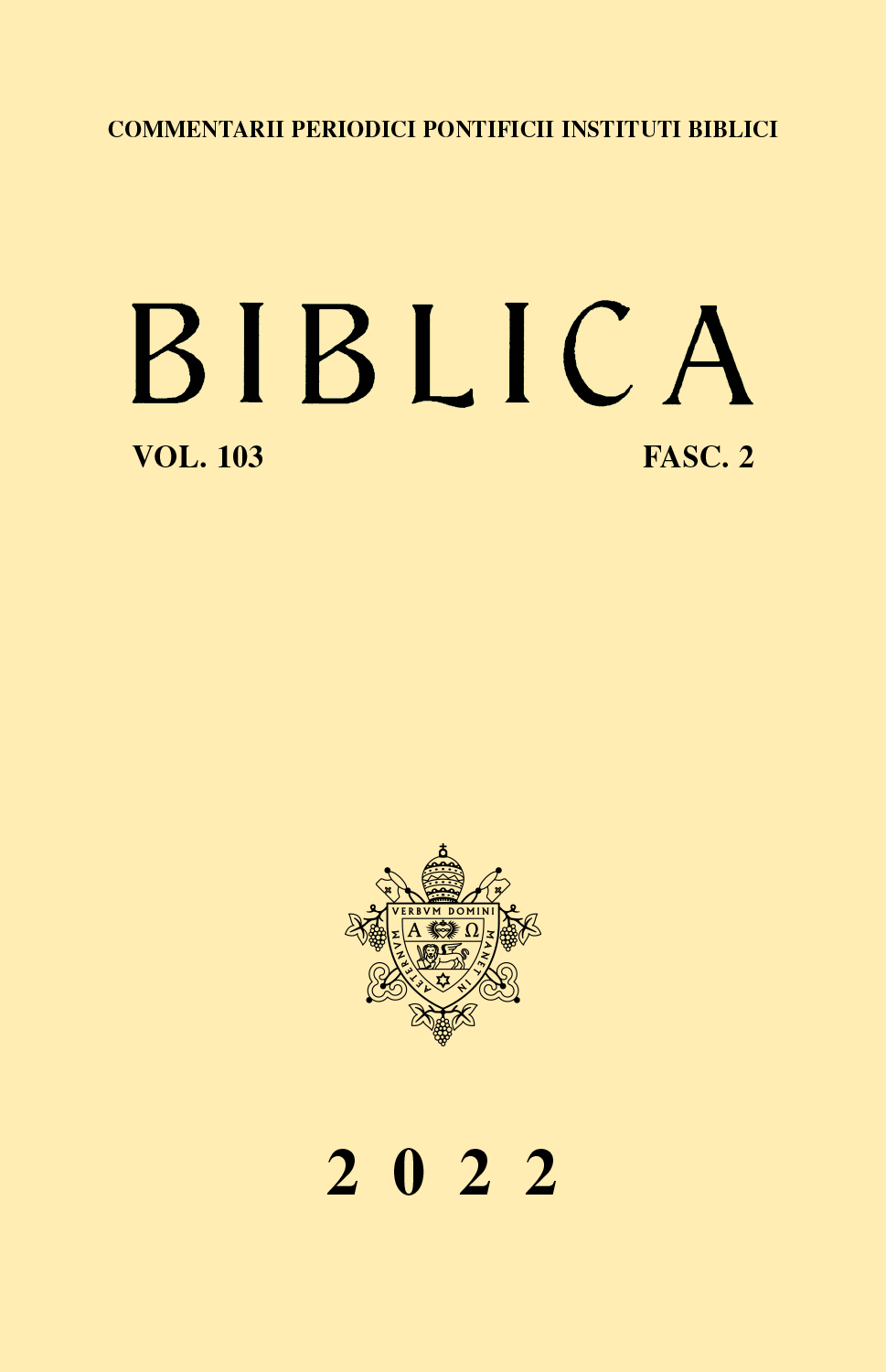 Document Details :

Title: Is There Somebody in There?
Subtitle: Soliloquy in the Psalms
Author(s): GRUND-WITTENBERG, Alexandra
Journal: Biblica
Volume: 100 Issue: 4 Date: 2019
Pages: 481-505
DOI: 10.2143/BIB.100.4.3287293

Abstract :
Recent anthropological discussion of the concept of person in Ancient Israel has dealt with the thesis of an essay by Robert Di Vito, who claimed that in the OT the person lacks 'inner depths' and is 'authentic' precisely in his/her heteronomy. He assumes that in a culture where people lack 'inner depths' and experience themselves as heteronomous and dependent on others, there would be no explicit interior communication within the person. This article contributes to the anthropological discussion by dealing with soliloquy in the psalms. In contrast to the psychological phenomenon of self-talk, soliloquy is a literary device that is widespread in ancient Near Eastern and OT narrative, usually marked by introductory formulae, while explicit passages in the psalms are not so frequent. This article gives an overview of the major psalms where a speaker is talking to his or her 'heart' (לב) or 'soul' (נפשׁ) and takes a closer look at their contents and contexts. These psalms dramatize the inner life of the speaker and demonstrate that he or she not only struggles with foes, illness, social isolation, divine absence or wrath, but also gets in contact with his or her inner life to balance those challenges.


Download article