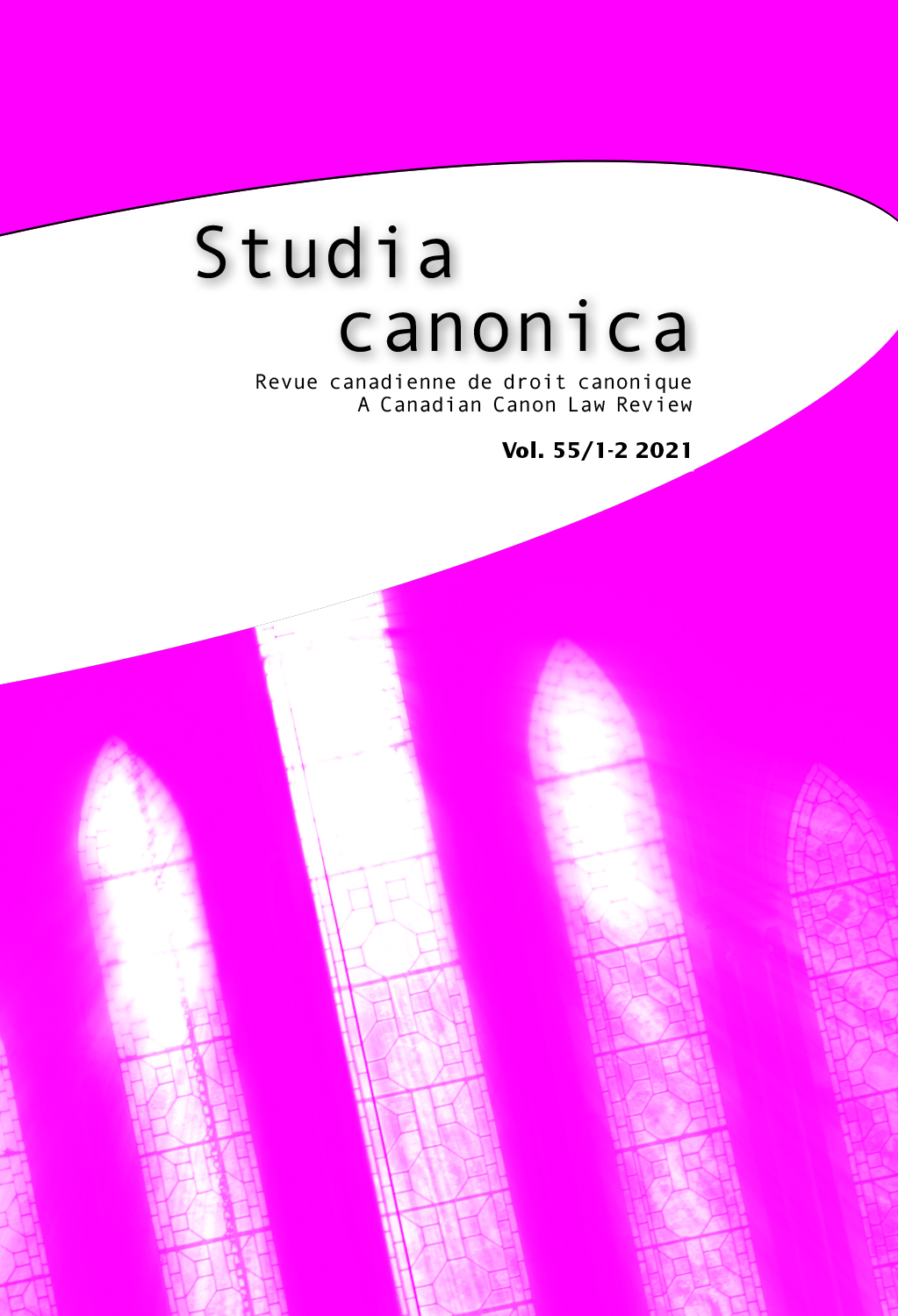 Document Details :

Title: Towards the Development of Criteria on Diversity in Unity for Official Catholic Teachings on Moral Issues
Author(s): TIRIMANNA, Vimal
Journal: Studia Canonica
Volume: 53 Issue: 1 Date: 2019
Pages: 317-331
DOI: 10.2143/STC.53.1.3287032

Abstract :
In the Catholic tradition, the Bishop of Rome, in communion with the college of bishops, has the competence to teach on faith and morals. The teachings on morals of the popes, councils, and synods at the universal level always need local nuancing if they are to be directly relevant to local church communities, and this implies a certain development of the teachings. But, what are the criteria for such developments? This paper investigates how some local episcopal conferences and diocesan bishops have taken diverse stands on the same universal moral teaching without losing the essence of such teachings, thus maintaining unity in diversity, as in the various ancient Christian communities. In considering three concrete illustrations on contemporary moral teachings, the paper highlights the fact that there are no clear-cut criteria when it comes to the development of such local teachings.


---

Dans la tradition catholique, l'Évêque de Rome, en communion avec le collège universel des évêques, a la compétence pour enseigner en matière de foi et de mœurs. Les enseignements des papes, des conciles et des synodes romains au niveau universel et portant sur les mœurs ont toujours besoin d'une nuance locale s'ils doivent être directement pertinents pour les communautés ecclésiales locales; ceci implique un certain développement desdits enseignements. Mais quels sont les critères pour de tels développements? Cet article examine la manière dont certaines conférences épiscopales locales et certains évêques diocésains ont adopté des positions diverses sur le même enseignement moral universel sans, bien sûr, en perdre l'essence; maintenant ainsi l'unité dans la diversité, comme dans les diverses communautés chrétiennes anciennes. En examinant trois exemples concrètes sur les enseignements moraux contemporains de l'Église, cet article souligne qu'il n'existe pas de critères précis en ce qui concerne le développement de tels enseignements locaux.


Download article