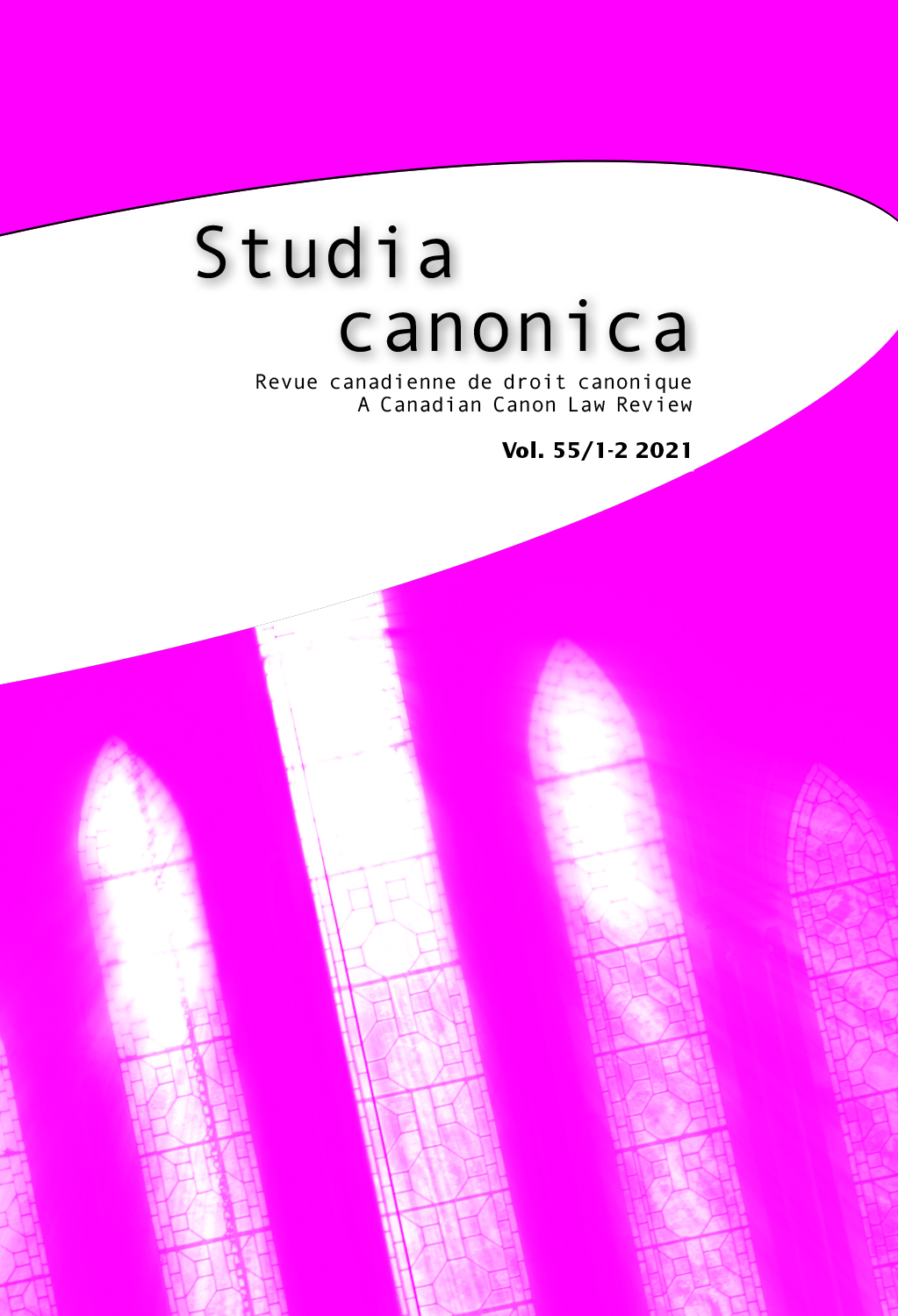 Document Details :

Title: Clés futures d'une Église mondiale aujourd'hui
Subtitle: Défis pour la mission et l'enseignement de l'Église
Author(s): MADUKU, Ignace Ndongala
Journal: Studia Canonica
Volume: 53 Issue: 1 Date: 2019
Pages: 15-32
DOI: 10.2143/STC.53.1.3287020

Abstract :
La première partie de ce texte livre quelques généralités sur la mondialisation. Elle met l'emphase sur un des enjeux ecclésiologiques du passage d'une Église européenne à une Église mondiale: la consolidation de la catholicité. L'auteur l'illustre en développant quelques figures de l'articulation de l'unité avec la diversité. La question de la catholicité de l'Église ne se pose pas dans l'abstrait, mais requiert des structures assorties. C'est l'objet de la dernière partie du texte. L'enjeu étant de renouveler la question de l'office d'enseignement des conférences épiscopales, l'auteur évoque la révision de la configuration de l'Église catholique latine et opte pour la redécouverte du modèle de la communio ecclesiarum ainsi que l'articulation de la collégialité épiscopale à la synodalité des Églises.


---

The first part of this text gives some generalities on globalization. It emphasizes one of the ecclesiological issues of the transition from a European Church to a world Church: the consolidation of catholicity. The author illustrates this by developing some features of the articulation of unity with diversity. The question of the catholicity of the Church does not arise in the abstract but requires matching structures. This is the subject of the last part of the text. With the challenge being to renew the question of the teaching office of episcopal conferences, the author evokes the reform of the configuration of the Latin Catholic Church and opts for the rediscovery of the model of the communio ecclesiarum and the articulation from episcopal collegiality to the synodality of the churches.


Download article