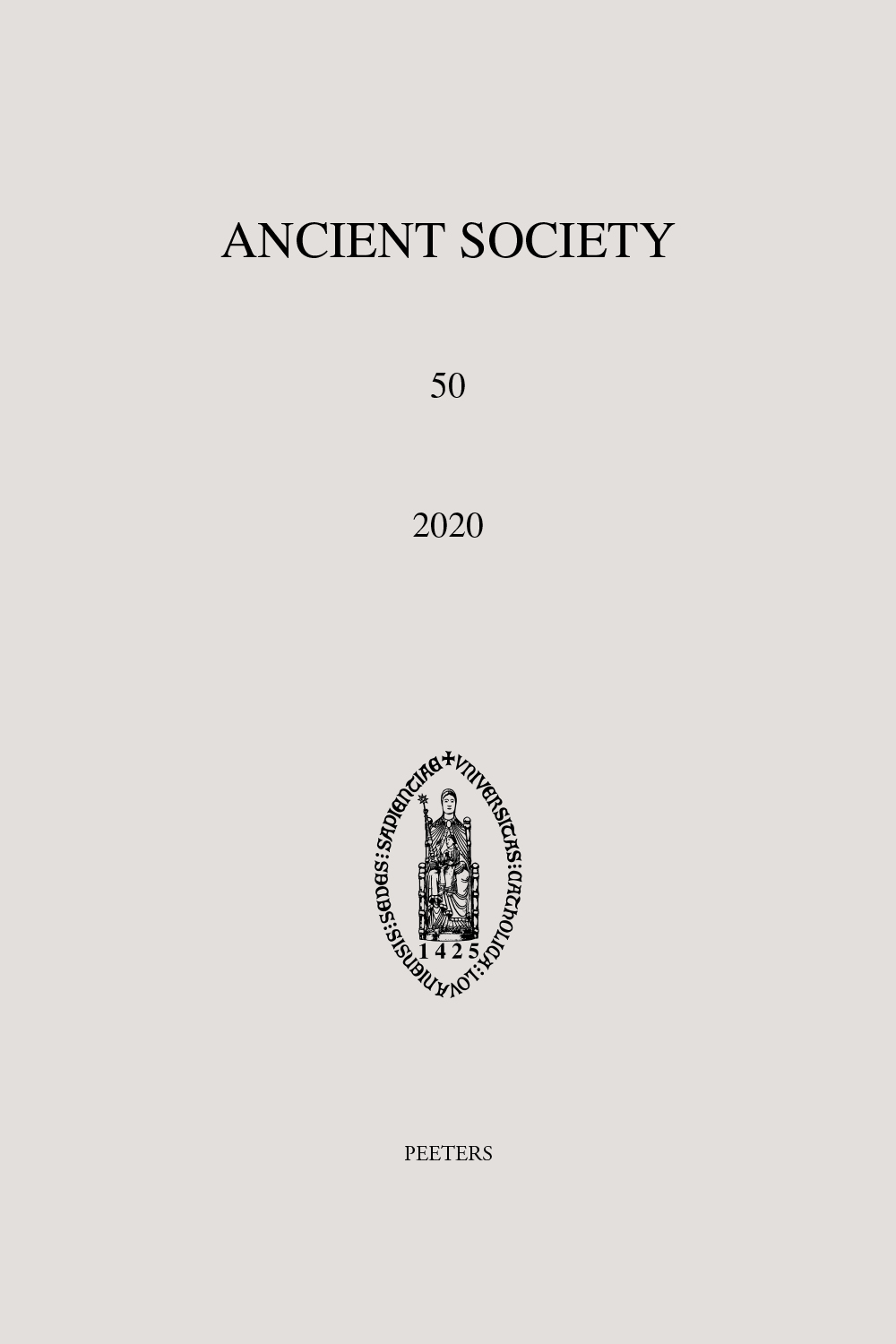 Document Details :

Title: Carrying Stones on Egypt's Waterways in the Mid-250s BC
Subtitle: A Contribution to the Study of the Kleon and Zenon Archives
Author(s): HAUBEN, Hans
Journal: Ancient Society
Volume: 49 Date: 2019
Pages: 185-206
DOI: 10.2143/AS.49.0.3286885

Abstract :
Lithêgoi (stone-carrying ships) on the Nile and the canals were employed in the context of large-scale irrigation and construction works, both public and private, in the Arsinoite nome. The enterprises, which reached their climax in the fifth decade of the third century bc, are documented by the main archives of the time, that of the architect Kleon — recently made fully accessible — and that of Zenon. Among these documents only five mention that type of ship. First, a thorough analysis is given of P. Petrie Kleon 86, 114 and, in particular, 123 (ll. 1-13), at first sight hardly transparent texts. On the basis of the latter document and other circumstantial evidence found in the archive, an attempt is made to reconstruct the decisionmaking process and to track down the way the captains of these very exceptional vessels were remunerated. In the second part, the focus is on two Zenon texts from Cairo: P. Cair. Zen. II 59172 and IV 59745. Twice the same lithêgos is mentioned, obviously the private property of Apollonios the dioikêtês, each time under the command of the Egyptian Pasis. Together with other respectable and financially solid men, whose social backgrounds are clarified, he acted as security for different entrepreneurs of similar irrigation works, this time in the (private) service of Apollonios and his dôrea. Finally, in the light of the foregoing, the ever recurring and insoluble problem of the relationship between the public and private sectors in Ptolemaic Egypt is touched on.


Download article