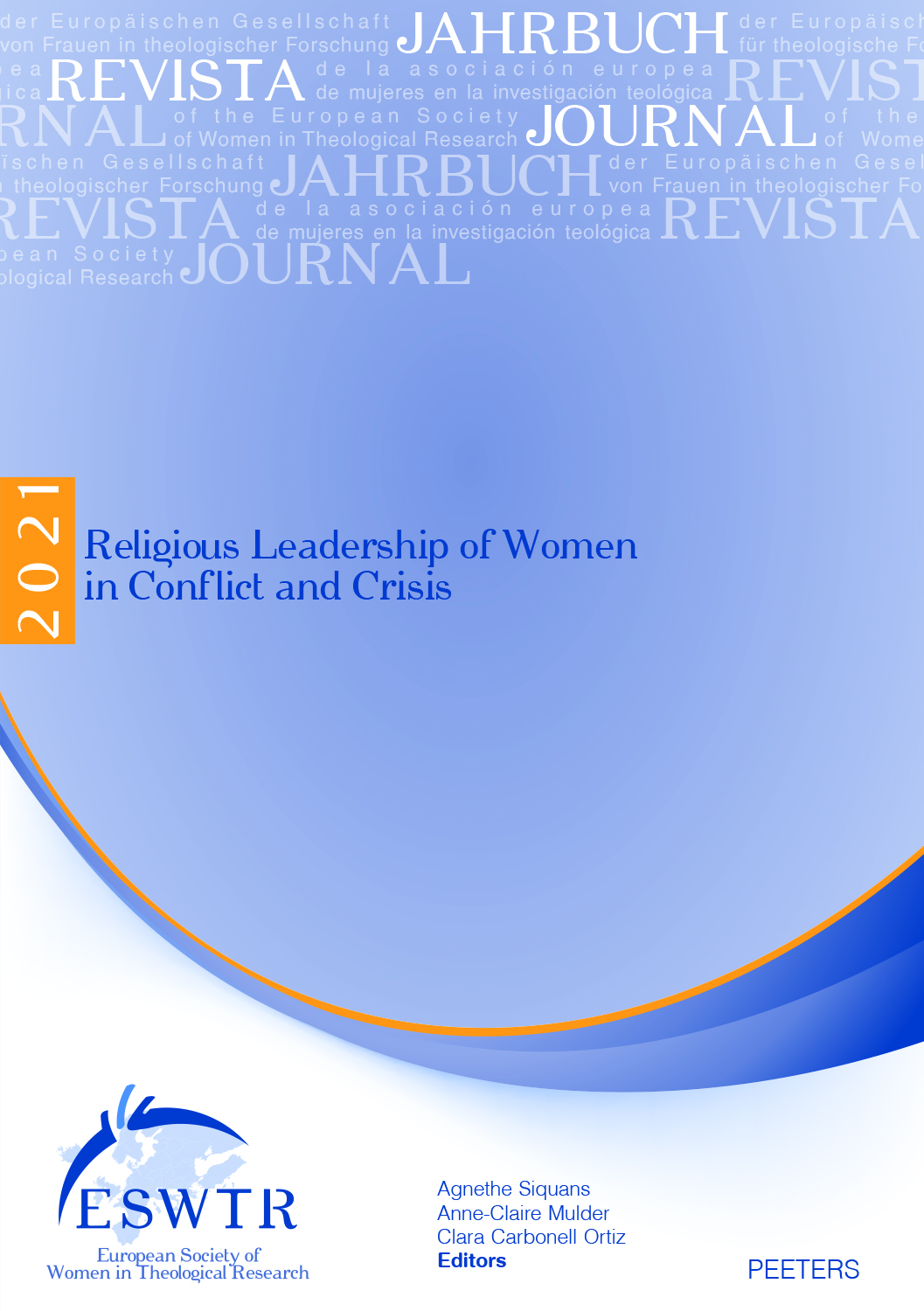 Document Details :

Title: Panorama de las políticas regresivas actuales y las visiones utópicas feministas
Author(s): WOZNA, Antonina
Journal: Journal of the European Society of Women in Theological Research
Volume: 27 Date: 2019
Pages: 53-81
DOI: 10.2143/ESWTR.27.0.3286555

Abstract :
¿Existe una regresión en las políticas feministas relacionadas con el liberalismo mercantilista sobre todo en los países como los Estados Unidos o los países más avanzados de Europa? ¿Hace falta repetir los mismos discursos, defender los mismos derechos, no dejando avanzar a las nuevas generaciones de las mujeres en las reivindicaciones de reconocimiento y representación, aunque la sociedad no parta de las mismas condiciones que en los tiempos de Bush a finales del siglo XX, lidiando ahora con las políticas de Trump? Este artículo valora las actuales políticas representadas en una figura presidencial estadounidense, identifica los puntos calientes de las políticas actuales 'trumpistas' que se ilustran en el entorno español, y las pone en diálogo creativo con el pensamiento de Nancy Fraser y Mary Daly. Muestra también las propuestas utópicas humanistas que recogen las preocupaciones feministas y donde podrían encontrarse vías de trabajo en redes entre los movimientos feministas y otros movimientos sociales, con una especial atención a las iniciativas ecologistas y ecofeministas.


---

Is there a regression in feminist policies related to market-oriented liberalism, especially in countries such as the United States of America and the most advanced countries in Europe? Having to deal with Trump's policies of our days, must we repeat the same discourses, defend the same rights as we did at the end of the 20th century or in the years of Bush's presidency, in order to allow new generations of women to advance in their contemporary demands for recognition and representation? This article assesses the policies represented by the current US president, identifies the burning implications of 'Trumpist' approaches as illustrated in the Spanish environment, and installs them in a creative dialogue with the ideas of Nancy Fraser and Mary Daly. It also presents utopian humanist proposals reflecting feminist concerns and points to possible networks between feminist movements and other social movements, with an emphasis on ecological and ecofeminist initiatives.


---

Gibt es im Zusammenhang mit dem merkantilistischen Liberalismus, insbesondere in Ländern wie den Vereinigten Staaten von Amerika und den am weitesten entwickelten Ländern Europas, eine Regression in der feministischen? Braucht es jetzt, damit die neuen Generationen von Frauen in ihren Forderungen nach gesellschaftlicher Anerkennung und politischer Vertretung angemessen vorkommen, die Wiederholung derselben Diskurse und die Verteidigung derselben Rechte, wenn doch die gesellschaftlichen Bedingungen am Ende des 20. Jahrhunderts und in den so genannten Bush-Jahren nicht mit den jetzigen unter Trumps übereinstimmen? Dieser Artikel bewertet die mit dieser US-Präsidentschaft vertretene Politik, identifiziert die im spanischen Umfeld dargestellten Brennpunkte der 'Trumpisten' und bringt dies mit den Gedanken von Nancy Fraser und Mary Daly in einen kreativen Dialog. Dabei werden utopisch-humanistischen Vorschläge, die feministische Anliegen widerspiegeln, beleuchtet, und es wird aufgezeigt, wo Möglichkeiten des Networking zwischen feministischen Bewegungen und anderen sozialen Bewegungen gefunden werden können, wobei ökologische und ökofeministische Initiativen besonders berücksichtigt werden.


Download article