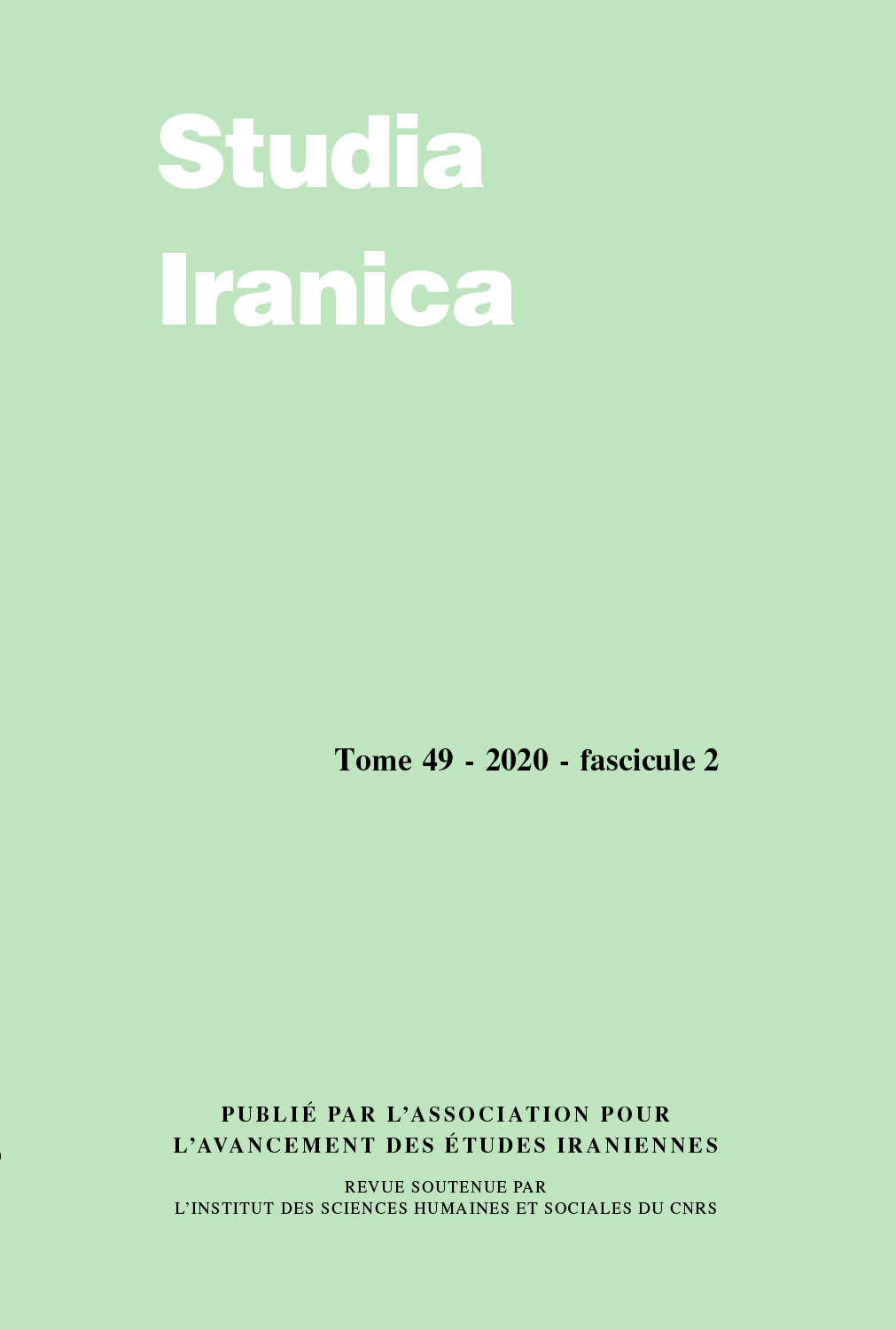 Document Details :

Title: The Oldest Attested Pāzand in the Bundahišn Text of the Munich Manuscript M51
Subtitle: An Orthographic and Phonological Analysis
Author(s): DRAGONI, Federico
Journal: Studia Iranica
Volume: 47 Issue: 2 Date: 2018
Pages: 165-199
DOI: 10.2143/SI.47.2.3286512

Abstract :
The present work constitutes the first complete description of a previously neglected type of Pāzand found in several passages of the Bundahišn text as contained in the Munich manuscript M51. The orthographic and phonological analysis presented here focuses on the Pāzand version of chapter 13 on animals, the longest specimen at our disposal. After a systematic description of the pāzandization system, a comparison with the already known pāzandization techniques (based mainly on the manuscripts L19 and M63) is conducted, with a view to defining the distinguishing features of the two systems. In the analysis, the importance of the Bundahišn Pāzand for the manuscript tradition of the Bundahišn and for the transmission of Zoroastrian writings in general is outlined.


---

Cette contribution constitue la première description complète d'une forme de pāzand, auparavant négligée, qui se trouve dans certains passages du Bundahišn transmis par le manuscrit M51. L'analyse orthographique et phonologique présentée ici se concentre sur la version pāzand du treizième chapitre de ce texte, consacré aux animaux, le plus long à notre disposition. Après une description du système de pāzandisation, une comparaison avec les techniques de pāzandization déjà connues (principalement celles des manuscrits L19 et M63) a été menée, afin de définir les caractères distinctifs de ces deux systèmes. L'analyse souligne l'importance du pāzand du Bundahišn pour la tradition de la transmission manuscrite de ce texte et pour la transmission des écrits zoroastriens en général.


Download article