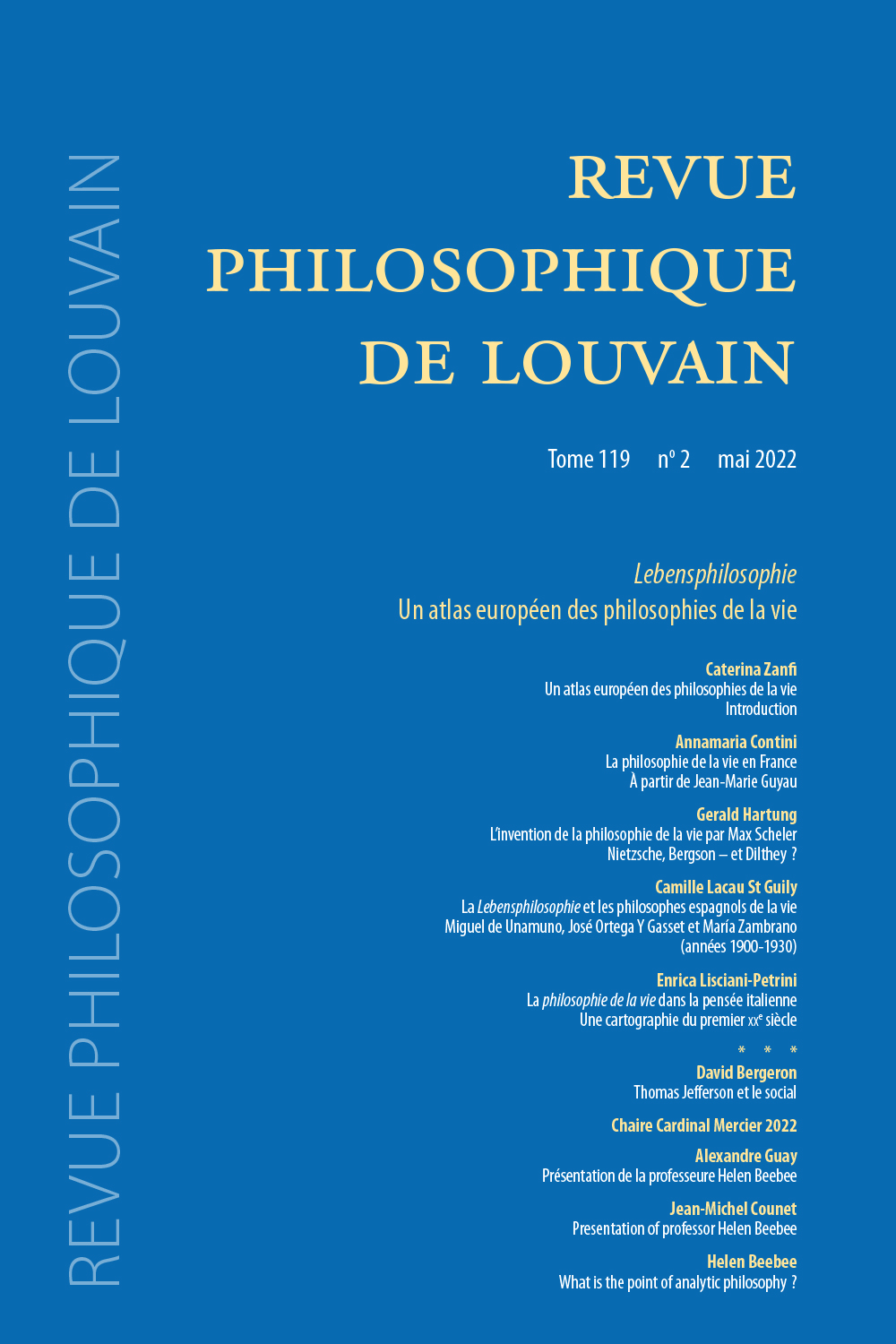 Document Details :

Title: L'éternité sans le temps
Author(s): LE BIHAN, Baptiste
Journal: Revue Philosophique de Louvain
Volume: 116 Issue: 3 Date: août 2018
Pages: 441-462
DOI: 10.2143/RPL.116.3.3286060

Abstract :
L'éternalisme implique une forme exotique d'éternité: toute entité, aussi éphémère soit-elle et quelle que soit sa localisation dans le temps, existe relativement à toute autre localisation temporelle. Cet essai vise, premièrement, à défendre l'éternalisme en exhibant les difficultés rédhibitoires du présentisme et du non-futurisme, et deuxièmement à examiner de quelle manière l'éternalisme pourrait être amendé à l'aune d'une affirmation que l'on trouve sous la plume de certains physiciens, à savoir que, fondamentalement, le temps n'existe pas. La disparition du temps est-elle compatible avec la thèse éternaliste? Enfin, en guise de conclusion, nous examinerons brièvement une conséquence curieuse de l'éternalisme: bien que mortels, nous sommes des êtres éternels.


---

Eternalism entails an exotic kind of eternity: any entity, however ephemeral, and independently of its location in time, exists relatively to any other temporal location. I will aim, first, to defend eternalism by exhibiting the flaws of alternative accounts. Second, I will discuss how we may have to modify eternalism in order to make sense of the claim that we find in contemporary physics that time does not exist, fundamentally. Is the disappearance of time consistent with eternalism? I will conclude by examining a surprising consequence of eternalism: we are both mortal and eternal beings.


Download article