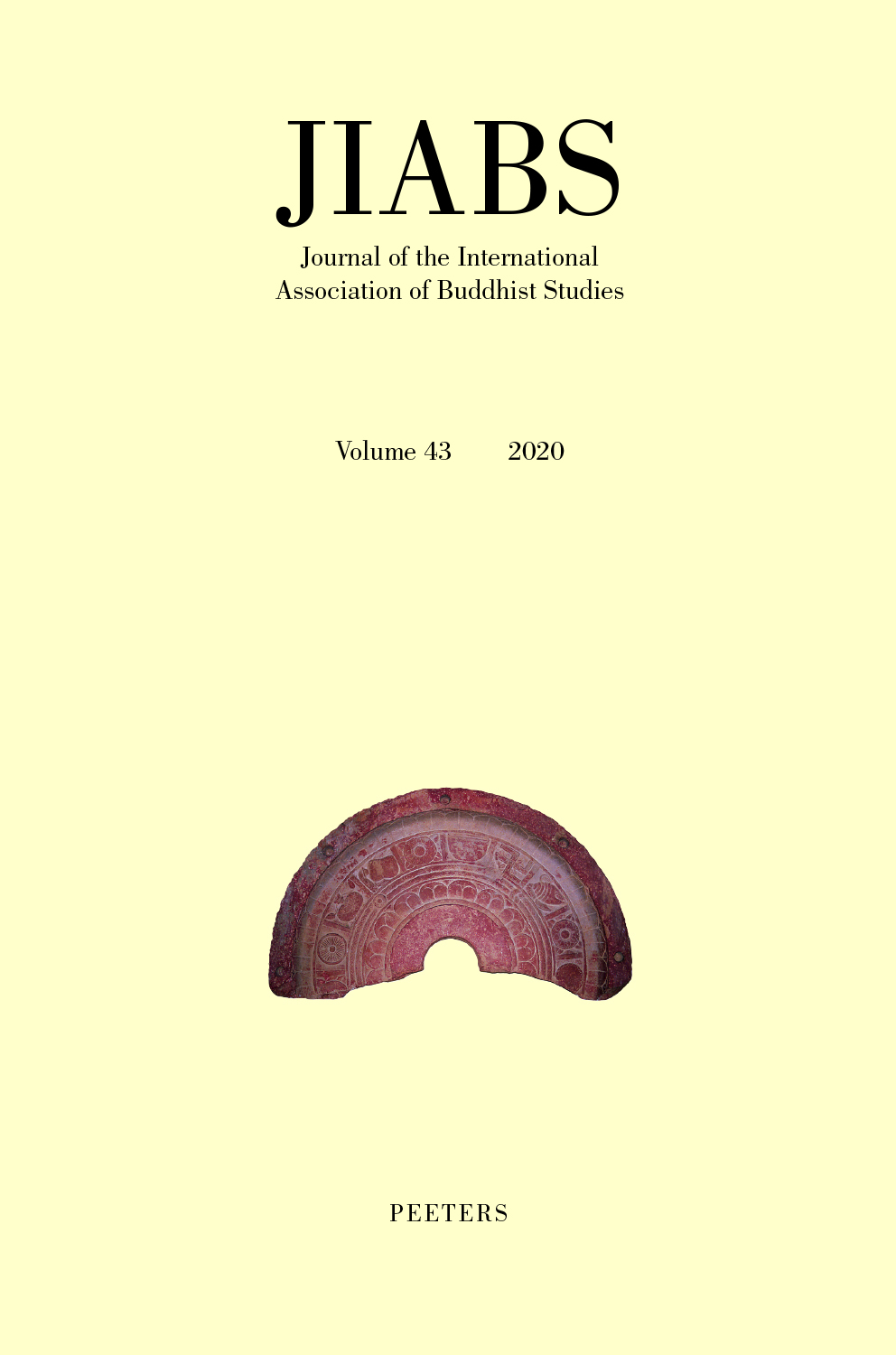 Document Details :

Title: Like Birds Soaring and Fish Gliding
Subtitle: View and Method in the Mahāyoga Texts of Buddhaguhya
Author(s): TAKAHASHI, Kammie
Journal: Journal of the International Association of Buddhist Studies
Volume: 41 Date: 2018
Pages: 235-270
DOI: 10.2143/JIABS.41.0.3285744

Abstract :
The eighth-century Indian author Buddhaguyha is credited with a nearly impossible number of texts in various Tibetan Buddhist collections and celebrated widely for the key role he is thought to have played in the establishment of tantric lineages in Tibet. Yet, little scholarly attention has been paid to the specific contributions of these texts and teachings aside from his monumental Mahāvairocanābhisambodhitantra commentary. This paper examines hagiographic accounts of Buddhaguhya's training and travel to Tibet, together with a pair of texts attributed to Buddhaguhya – the Lam rnam par bkod pa, or Mārgavyūha, and its 'abridged' version, the Chung ngu – in an attempt to understand the reasons for his significant legacy. First, through a close reading of the biographical narratives, and next, by applying key concepts from literary genre theory to the Mārgavyūha and the Chung ngu, this essay argues that the narratives about Buddhaguhya's life as well as his own treatises work to create a balanced portrayal of a scholar and yogic practitioner, and to convey what must have been an innovative and successful integration of tantric view and method.


Download article