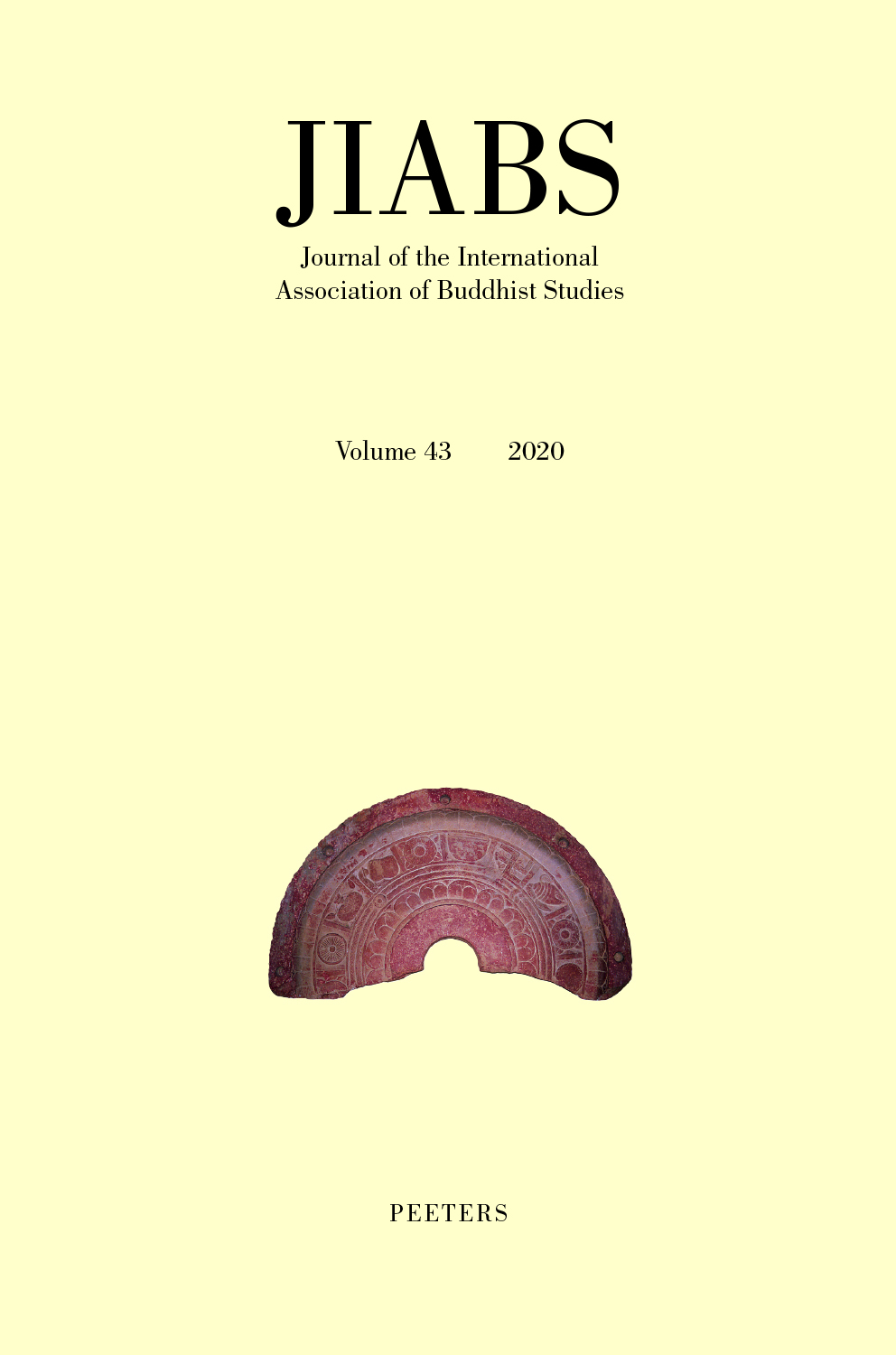 Document Details :

Title: Female Authority and Privileged Lives
Subtitle: The Hagiography of Mingyur Peldrön
Author(s): MELNICK DYER, Alison
Journal: Journal of the International Association of Buddhist Studies
Volume: 41 Date: 2018
Pages: 209-234
DOI: 10.2143/JIABS.41.0.3285743

Abstract :
This article is part of a larger project examining the life of the Tibetan Buddhist nun Mingyur Peldrön (Mi 'gyur dpal sgron, 1699-1769). Among historical women for whom we have an extant Life (Tib. rnam thar), Mingyur Peldrön had a unique relationship to institutionalized religion. Unlike others, she was born into the very institution within which she would flourish, and her status of high privilege would ultimately aid that flourishing. I suggest that her Life is in part an argument in favor of her authoritative position at Mindröling. I examine three threads of authentication woven throughout her Life – delineated by distinct types of authority – in order to point to the dynamic connection between public persona, gender, privilege, and religious authority that hagiographic life writing can display. In dividing authority into the three types proposed in this article, and examining each separately, I aim to illustrate how accessibility to authority, when grounded in the privilege of family background, can supersede the Buddhist narrative of the disadvantaged female form.


Download article