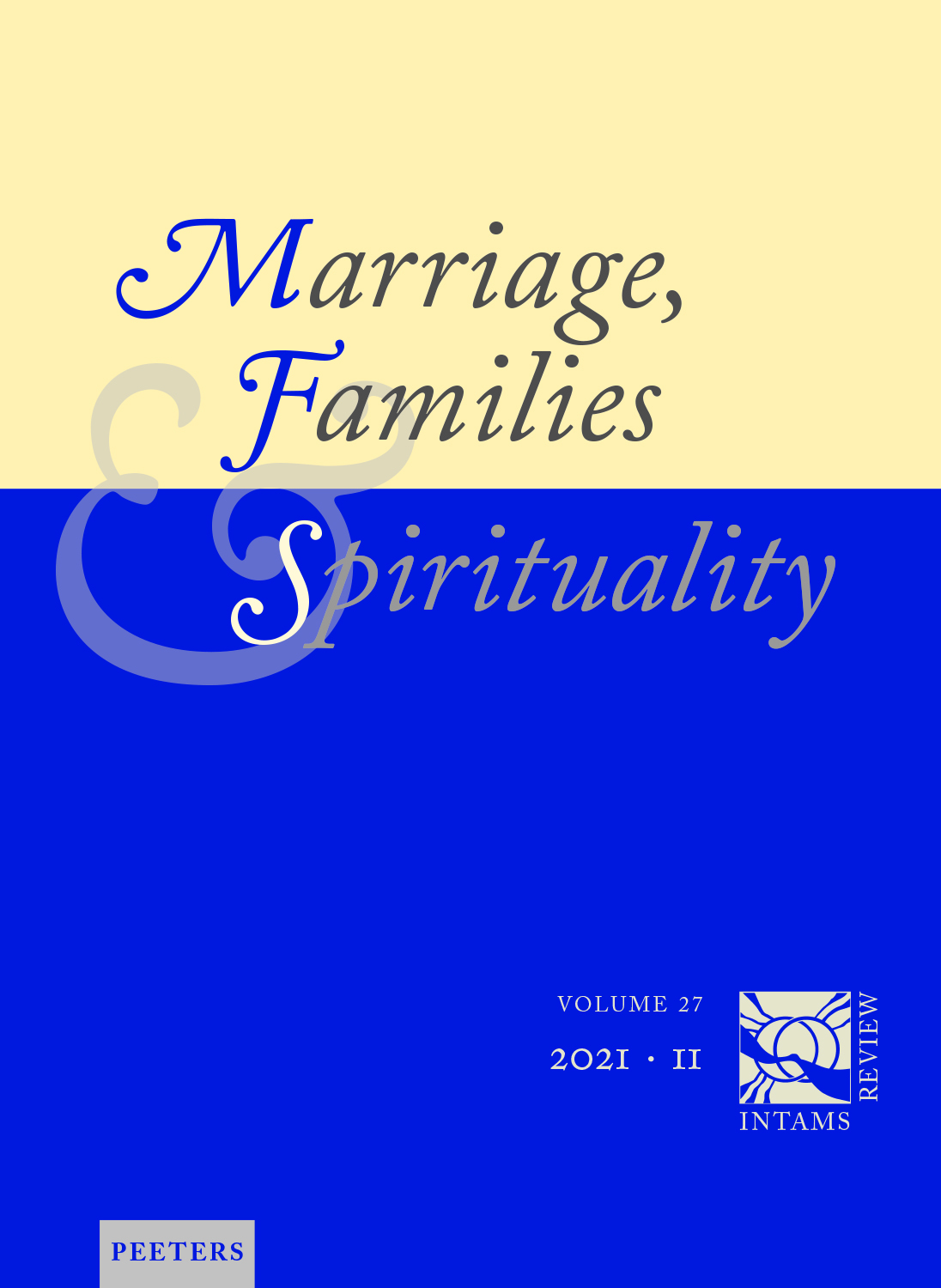 Document Details :

Title: La cohérence du septénaire sacramentel au service de la mission des couples les plus fragiles
Author(s): FINO, Catherine
Journal: Marriage, Families & Spirituality
Volume: 24 Issue: 2 Date: 2018
Pages: 221-232
DOI: 10.2143/INT.24.2.3285673

Abstract :
The exhortation Amoris laetitia invites pastors to trust in the capacity of all couples to embark on a path of sanctification and receive the help of the Church for this. The availability of spiritual resources is underlined by the fact that Pope Francis affirms the possibility of the presence of grace in the lives of people engaged in unions said to be 'irregular', but doubts have been expressed regarding the validity of Francis's proposition. To clarify this debate, we must take into account an ecclesial and sacramental framework broader than the one that considers only the conditions of access to the sacraments of reconciliation and the quality of the marriage bond. The article first recalls the restoration of baptismal freedom that underlies the engagement of spouses at the Council of Trent, as well as the complementarity of all the sacraments and practical charitable works that operate as mediators of salvation. The introduction, during the Second Vatican Council, of the perspective of covenant reinforces the perspective of the joint response to the gift of God, emphasising fidelity and humility. The passage from an ontological understanding of the conjugal bond to a personalist conception makes it possible to assert both the participation in God and the transcendence that he confers to the conjugal bond by better taking into account the singularity of conjugal and family histories and conversion paths. The article, finally, in order to take into account the complexity of the lives of couples and of families, argues for the necessity of situating the demands of moral conversion within the whole of the ecclesial and sacramental framework laid out since the Council of Trent. The sacrament of the sick is particularly significant in the way it organizes community hospitality towards the most vulnerable and requires the conversion of the entire community. The management of this sacrament takes sin into account and prescribes personal and pastoral prudential judgment, and the reception of grace occurs within a community that welcomes the gift of God. We might thus complete the effort of discernment to evaluate individual responsibility and trace a path of moral development supported by grace, through the consideration of ecclesial responsibility for sending the most vulnerable on mission.


Download article