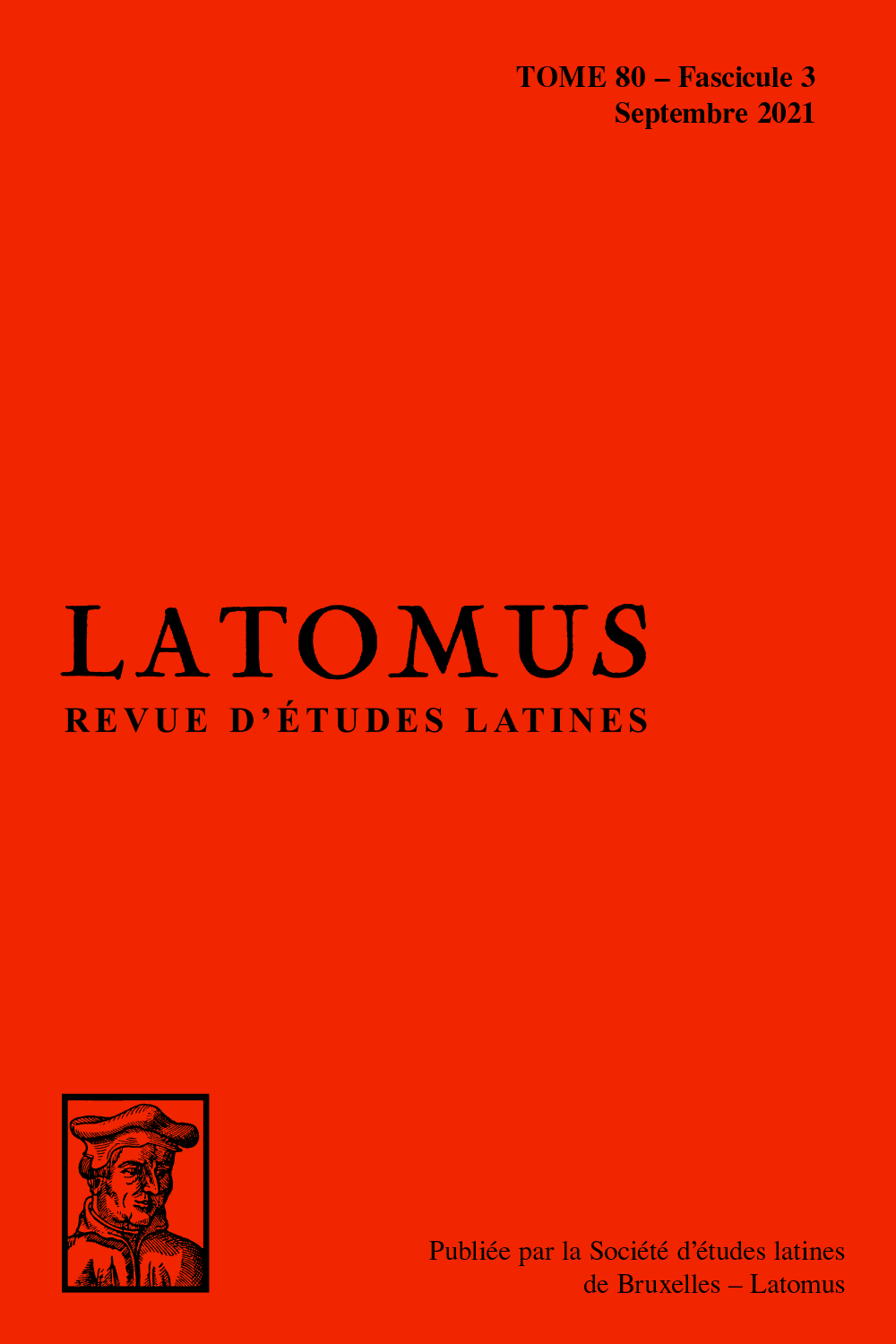 Document Details :

Title: Huellas de la gramática y de la lectura de autores en algunos textos médicos tardolatinos
Author(s): VÁZQUEZ BUJÁN, Manuel E.
Journal: Latomus
Volume: 77 Issue: 3 Date: 2018
Pages: 751-772
DOI: 10.2143/LAT.77.3.3285386

Abstract :
The present contribution focuses on the analysis of diverse aspects of Late Latin medical texts that testify to knowledge of the grammatical tradition and of the authors studied at school. Particular attention is paid to: (a) those texts that recommend the study of grammar to physicians; (b) quotes from authors of the school canon (e.g. Cicero, Virgil, Ovid, Lucan) in medical treatises; (c) fragments from medical texts that refer to doctrines proceeding from grammar treatises; (d) exposition techniques common to grammar and medicine, with particular reference to difference, etymology and synonymy; (e) several terms that share the same, special, meaning in the two disciplines (consparsio, elementum, iudicium, potestas, peregrinus).


Download article