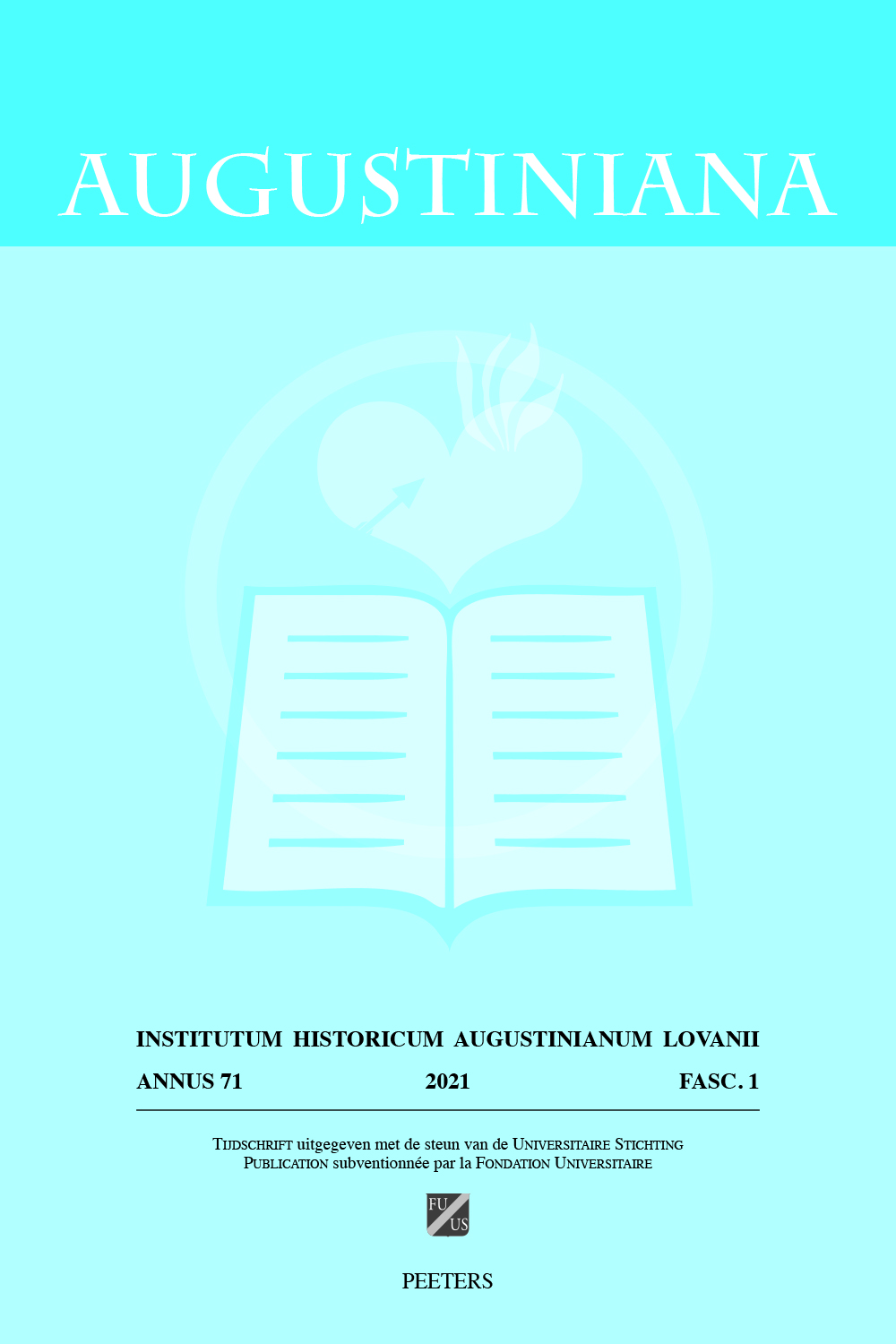 Document Details :

Title: Un dialogue de sourds?
Subtitle: Argumentation et modes de pensée dans le Contra Iulianum d'Augustin
Author(s): RIBREAU, Mickaël
Journal: Augustiniana
Volume: 68 Issue: 1 Date: 2018
Pages: 59-90
DOI: 10.2143/AUG.68.1.3285184

Abstract :
Comment expliquer le dialogue de sourds qui s'est joué entre Augustin et Julien d'Eclane? En examinant l'argumentation et les modes de pensée dans le Contra Iulianum d'Augustin et l'Ad Turbantium de Julien, on peut constater que les méthodes logiques sont sensiblement les mêmes; de même la construction de l'êthos de l'auteur et la déconstruction de l'autre sont relativement semblables. Alors que, pour Julien, l'homme, grâce à la raison, peut tout comprendre, Augustin estime, en revanche, que depuis le péché originel, la capacité d'argumenter a été mise en danger; ce qui explique le raisonnement parfois tautologique de l'évêque d'Hippone. La raison humaine est incapable, selon Augustin, d'expliquer ou comprendre les mystères de Dieu.


---

How should we explain the 'dialogue of the deaf' that took place between Augustine and Julian of Eclanum? If we study the argumentation and the ways of reasoning in Augustine's Contra Iulianum and Julian's Ad Turbantium, we see that the logical methods are essentially the same, as are the construction of the author's êthos and the destruction of that of the other. But, whereas for Julian, human beings can understand everything thanks to reason, for Augustine, the capacity to argue and to understand has been damaged as a result of original sin. It is for this reason that Augustine's arguments are sometimes tautological, for human reason is unable to explain or understand God's mysteries.


Download article