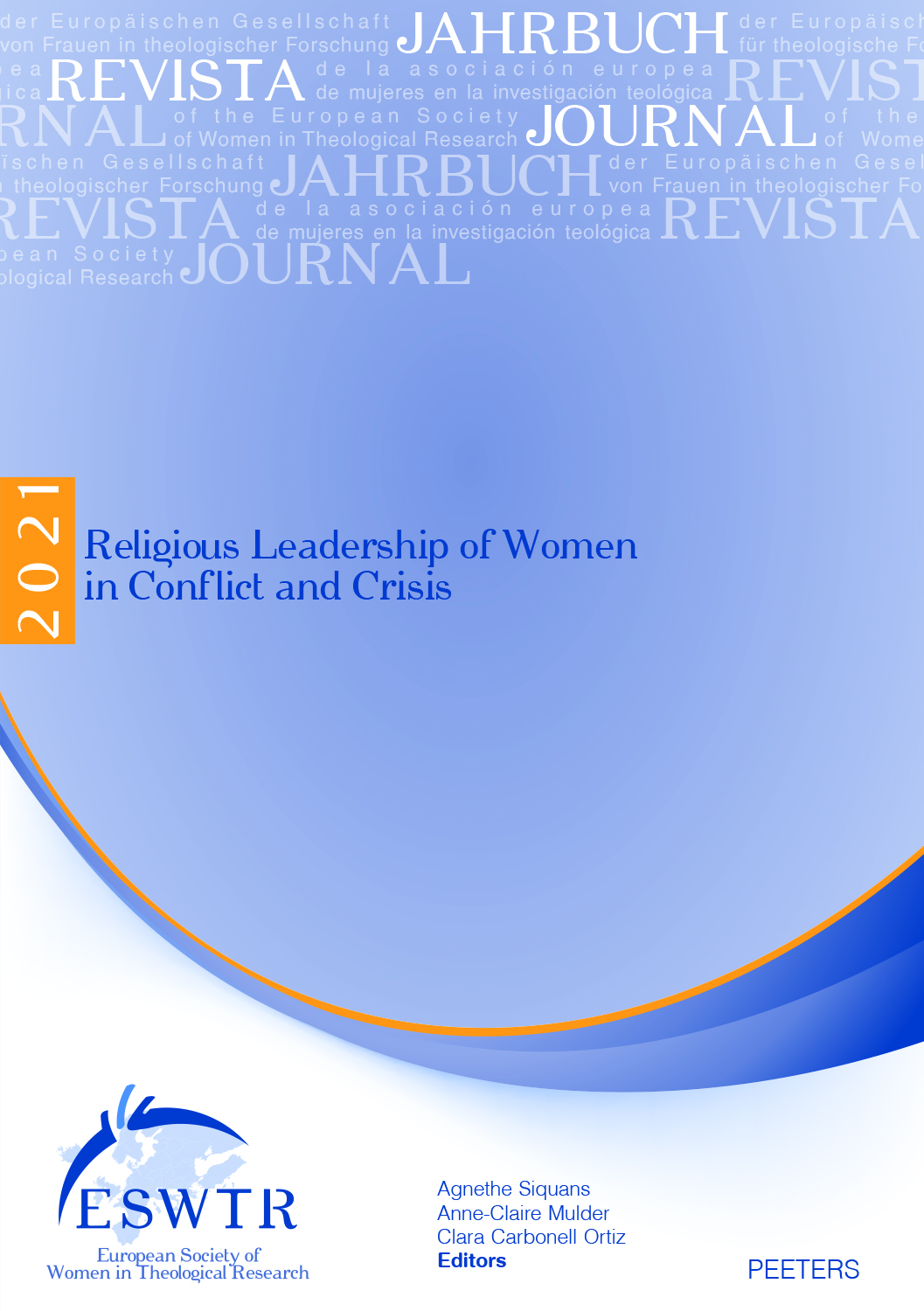 Document Details :

Title: Geschlecht und Handlungsmacht
Subtitle: Die Geburtsgeschichte des Mose und ihre Transformation in patristischen und rabbinischen Texten
Author(s): SIQUANS, Agnethe
Journal: Journal of the European Society of Women in Theological Research
Volume: 26 Date: 2018
Pages: 17-33
DOI: 10.2143/ESWTR.26.0.3285162

Abstract :
Die biblische Erzählung über Moses Geburt und Kindheit weist eine interessante Struktur von Macht- und Geschlechterbeziehungen auf. Der ägyptische Pharao, der mächtigste Mann der erzählten Welt, ist machtlos im Vergleich mit den Frauen in dieser Erzählung. Durch ihren gewaltlosen Widerstand retten sowohl die Hebammen, Moses Mutter, seine Schwester als auch die Tochter des Pharaos das Leben von Mose, dem künftigen Retter seines Volkes. Patristische und rabbinische Texte transformieren die Struktur des biblischen Textes und stellen Macht- und Geschlechterbeziehungen entsprechend ihren eigenen Vorstellungen und Bedürfnissen dar.


---

The biblical account about Moses' birth and childhood shows an interesting structure of relations of power and gender. The Egyptian Pharaoh, the most powerful man in the narrated world, is powerless compared to the women in the story. Through their non-violent resistance the midwives, Moses' mother and sister, and Pharaoh's daughter save the life of Moses, the future savior of his people. Patristic and rabbinic texts transform the structures of the biblical text and present power and gender relations according to their own ideas and necessities.


---

Los relatos bíblicos sobre el nacimiento y la infancia de Moisés muestran una estructura de relaciones entre el poder y el género interesantes. El faraón egipcio, el hombre más poderoso del mundo según los textos, aparece como impotente frente a las mujeres de esta historia. A través de una resistencia no violenta las parteras, la madre, la hermana de Moisés y la hija del Faraón salvarán la vida de Moisés, el futuro salvador de su pueblo. Posteriormente, los textos patrísticos y rabínicos transformaron las estructuras iniciales de los textos bíblicos y presentaron estas relaciones de poder y género según sus propias ideas y necesidades. En la segunda homilía de Orígenes sobre Éxodo, en el comentario de Efrén el Sirio sobre el Éxodo, en el Midrash Tanhuma y también en un largo pasaje del tratado Sota, en el Talmud babilónico, mostraron en cada caso su particular forma de interpretar la narración del Éxodo. Este artículo busca evidenciar los caminos por los que las diferentes interpretaciones comprendieron las estructuras de poder, de agencia y de género presentadas en el texto del Ex 1-2. Además, intenta analizar las implicaciones que estas transformaciones tuvieron en las respectivas comunidades.


Download article