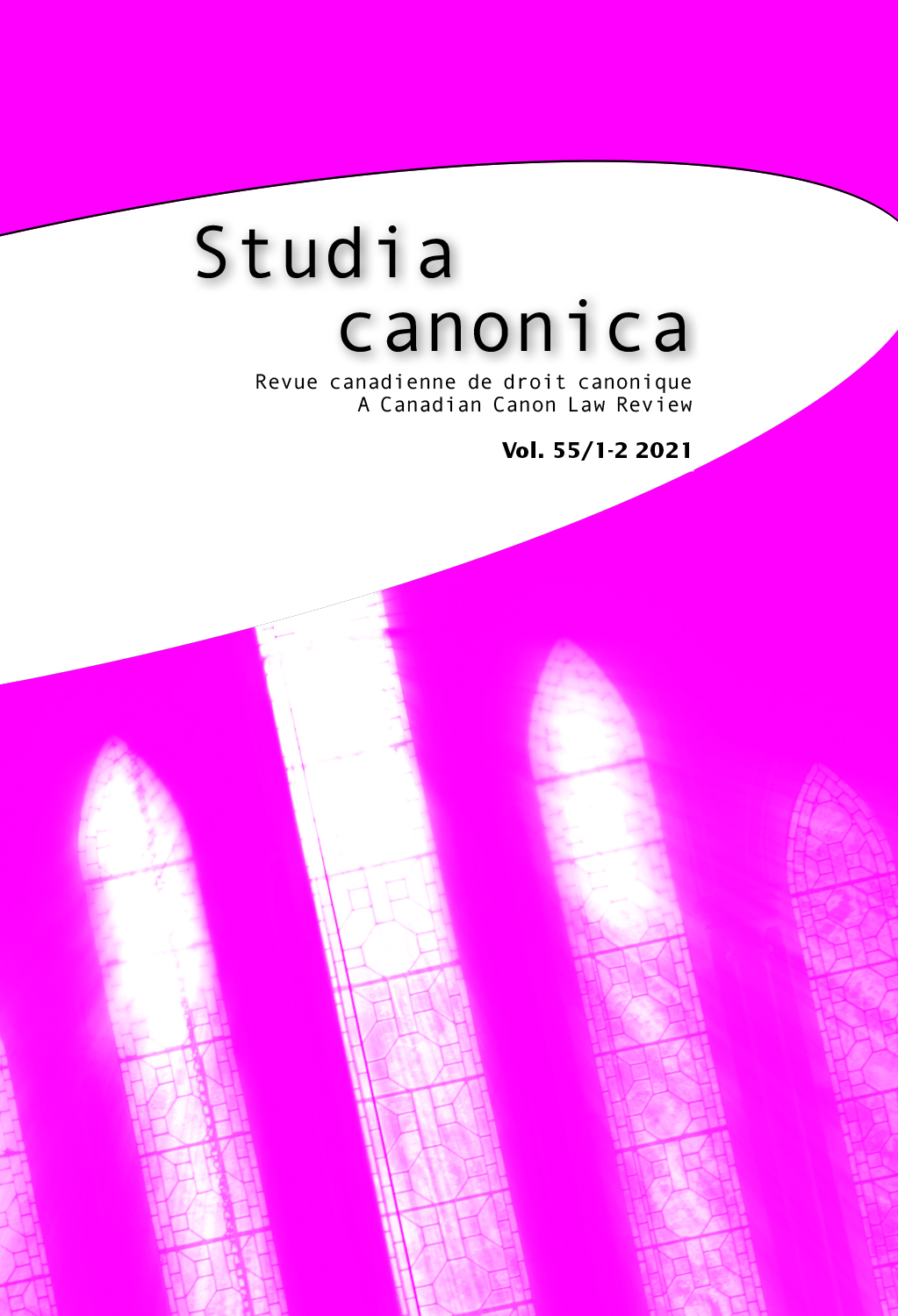 Document Details :

Title: Obstinate Persistence in Doctrinal Error
Subtitle: The Delicts of Canon 1371, 1°
Author(s): DOKTORCZYK, Stephen S.
Journal: Studia Canonica
Volume: 51 Issue: 2 Date: 2017
Pages: 441-470
DOI: 10.2143/STC.51.2.3271943

Abstract :
The author attempts to demonstrate the importance of canon 1371, 1° by presenting its sources, by examining developments after the promulgation of the current Code of Canon Law, and by analyzing key words in the canon. He establishes that the Church has expected fidelity to her teachings from the time of the apostles and has concluded that competent ecclesiastical authority has a duty to insist on such fidelity for the good of the one who preaches or teaches as well as to the faithful to whom the preaching or teaching is directed. By means of this canon, which insists that an offender always first be warned of erroneous ways and thereby given an opportunity to reform, the Code provides an Ordinary the tools needed to protect the faith while helping to ensure fairness towards the individual preacher or teacher.


---

L'auteur tente de démontrer l'importance du canon 1371, 1°, en présentant ses sources, en examinant les développements suivant la promulgation du Code de droit canonique actuel et en analysant les mots-clés du canon. Il établit que l'Église s'est attendue à la fidélité à ses enseignements depuis le temps des apôtres et a conclu que l'autorité ecclésiastique compétente a le devoir d'insister sur cette fidélité pour le bien de celui qui prêche ou qui enseigne et celui des fidèles qui reçoivent cette prédication ou cet enseignement. Par ce canon, qui exige que le délinquant reçoive toujours une monition de cesser ses actes erronés et, par ce fait, qu'il ait l'occasion de se réformer, le Code fournit à l'ordinaire les outils nécessaires pour protéger la foi tout en assurant l'équité envers le prédicateur ou le maitre.


Download article