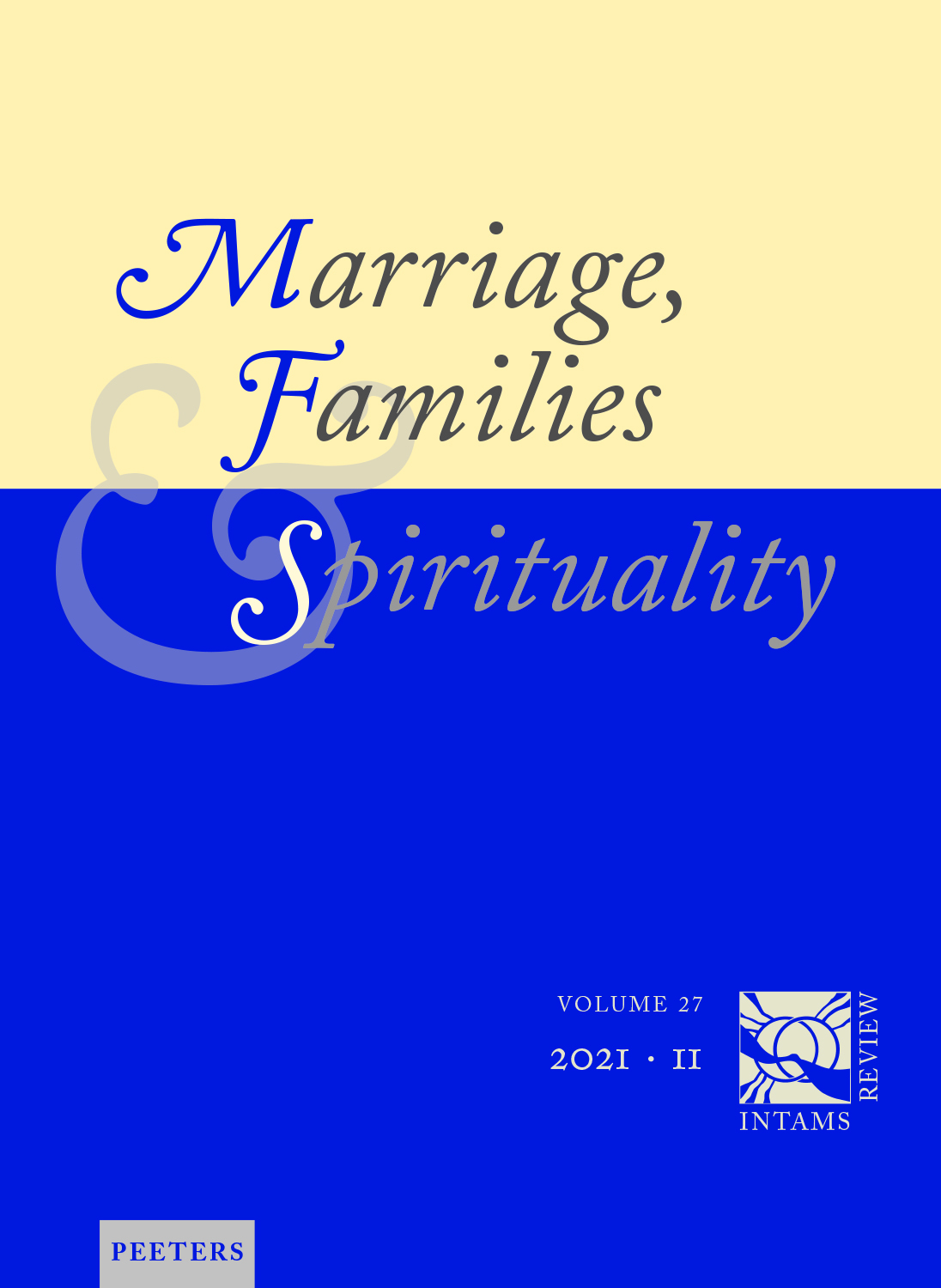 Document Details :

Title: La voie de l'amour électif
Subtitle: Vers une spiritualité chrétienne du couple contemporain
Author(s): BARTH, Sylvie
Journal: Marriage, Families & Spirituality
Volume: 23 Issue: 2 Date: 2017
Pages: 215-235
DOI: 10.2143/INT.23.2.3269028

Abstract :
The article, based on the author's doctoral dissertation, springs from a hypothesis: the couple formed on the basis of a mutual choice and cemented by love, on which depends its continuation and which often presumes the welcoming of life, is a spiritual bond. The article first describes the western paradigm of the «elective couple». Such an understanding is very different from a traditionally-articulated conjugal theology, however much it may depend on it. Next, the associated concept of a «co-elective» spirituality is explored. Spiritual aims, such as the search for identity, existential truth, and equilibrium in life, often are lived out through establishing a bond with another person, which often leads to a child with that person. The co-elective project draws many of its aspirations from the Christian ideal of marriage, seeing the establishment of a stable relationship as part of one's personal development. This new widely-accepted definition of what constitutes a couple, which is demanding in its own way, deserves study, independent of its public interactions, both in and outside of a Christian context. The biblical motif of «the Spirit who blows where he wishes», taken up by Vatican II, encourages taking seriously this wide-spread conviction. A co-elective spirituality should be articulated in such a way that all couples can come to understand themselves better, especially Christian couples. The article uses the psychological law of gift (J.C. Sagne) along with a reflection on promise and covenant to shed light on what is at work spiritually in a co-elective relationship. Taking a different approach to this new phenomenon can contribute to showing how these bonds can be sustained; such a contribution would be welcomed by many, since the hope embedded in such relationship is often for a life-long partnership.


Download article