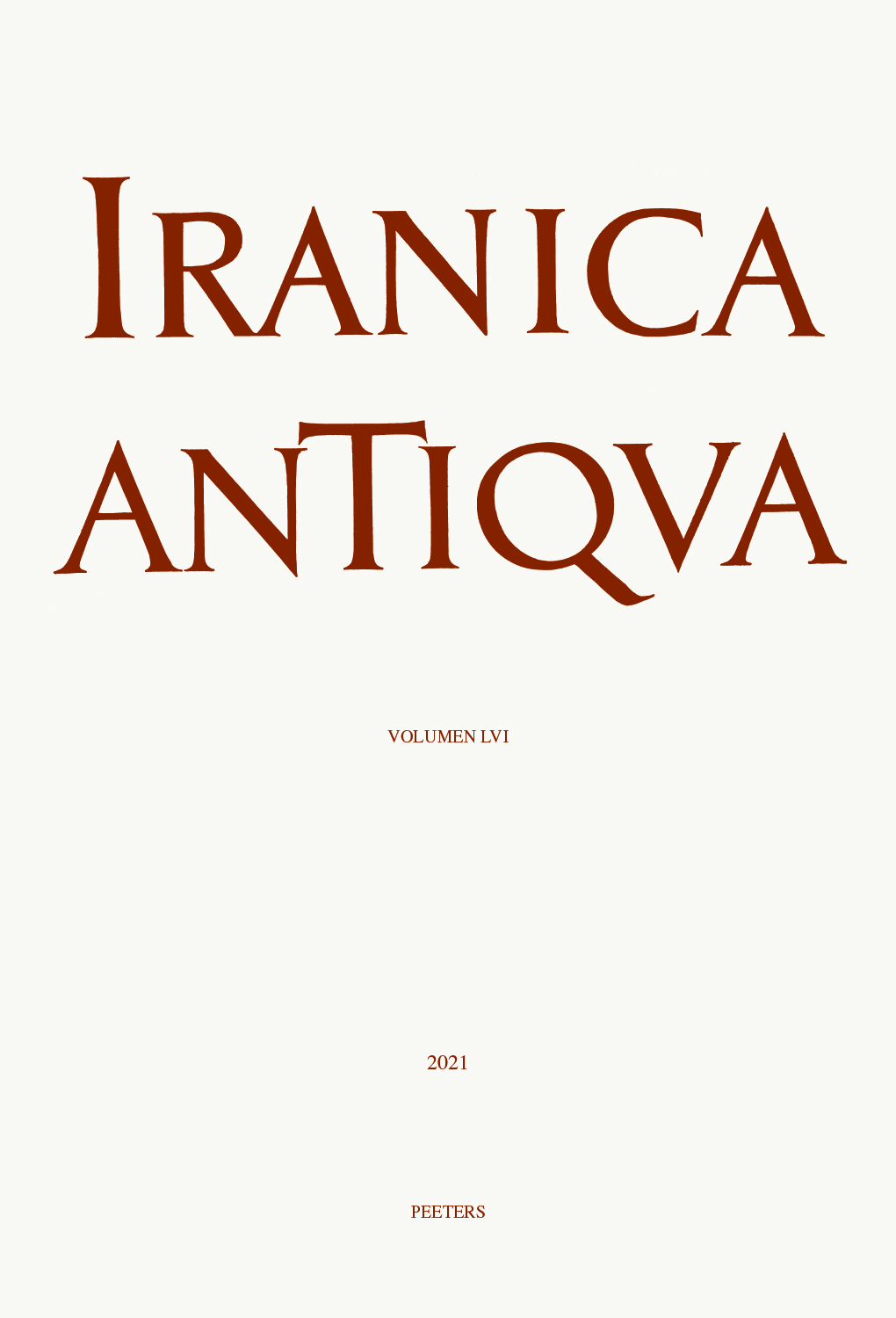 Document Details :

Title: The Ancient Iranian Horse Bridle
Subtitle: Questions of Chronology, Origins, and Development
Author(s): MEDVEDSKAYA, Inna N.
Journal: Iranica Antiqua
Volume: 52 Date: 2017
Pages: 159-195
DOI: 10.2143/IA.52.0.3269017

Abstract :
This article presents information questioning whether the development of horse bridles on the territory of Iran and Transcaucasia in the late second to early first millennium BC took shape independently of the similar processes in the Eurasian Steppe and in the North Caucasus, whilst being influenced to some extent by developments in the European region. Some elements of horse bridles from the Iran-Transcaucasian region, such as bits with wrapped and twisted mouthpieces, fittings with plain buttons for cross-straps, and cheekpieces of carved antler, reveal a link with Central and Southern Europe but are not found in harnesses further east (in the North Caucasus and in the Eurasian Steppe). On the other hand, characteristic elements of the kind of horse harness found in the North Caucasus and in the Eurasian Steppe (mono-ring and double-ring-bits, stirrup-bits, three-muff cheekpieces, cross-shaped and helmet-shaped fittings for cross-straps) are not found in Iran and Transcaucasia. Some of the elements of these bridles appear later in the Near East, during the period of Cimmerian and Scythian invasions.


Download article