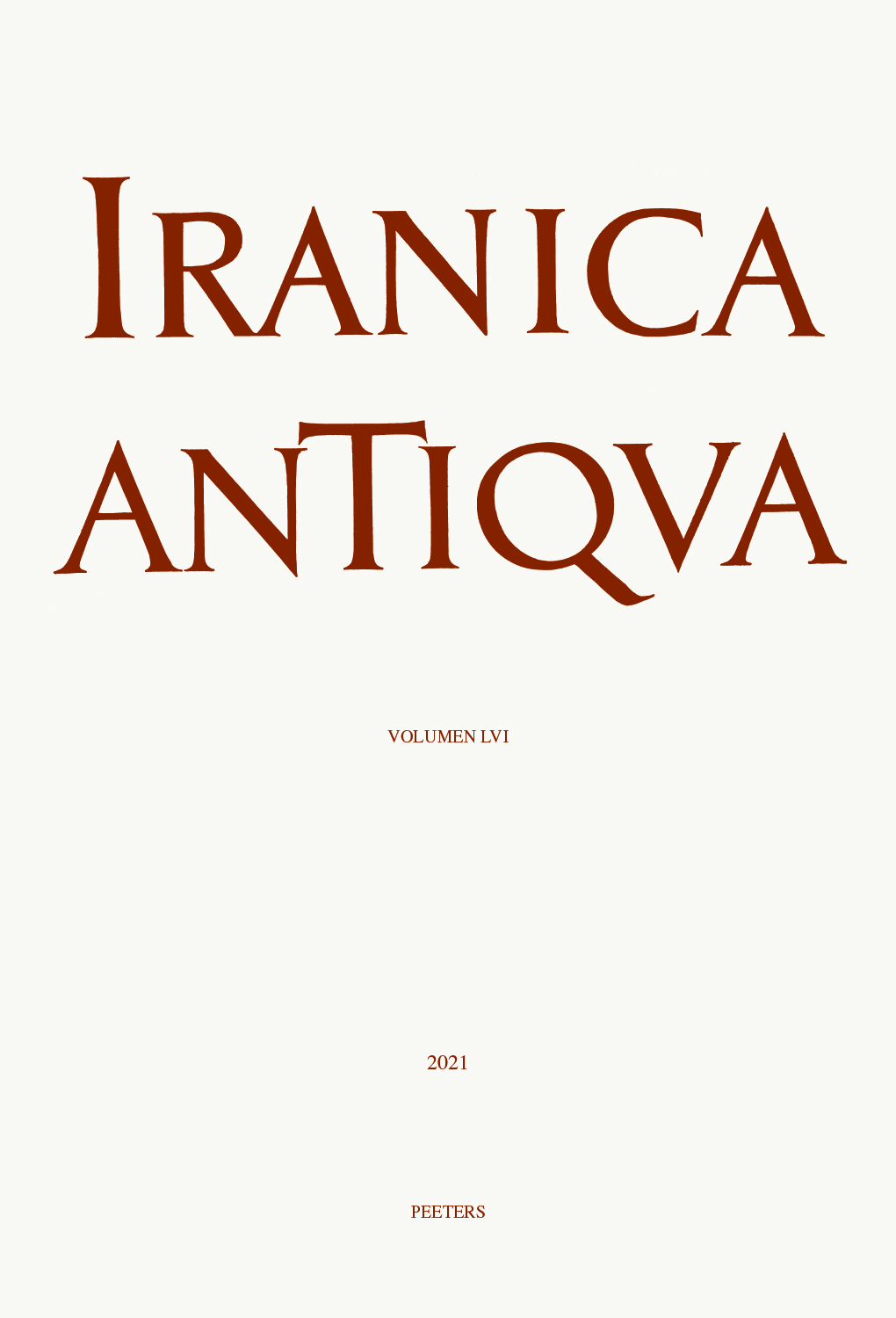 Document Details :

Title: At the Crossroads of Iran and Central Asia
Subtitle: Bronze Age Anthropomorphic Figurines of Tureng Tepe
Author(s): BESSENAY-PROLONGE, Julie
Journal: Iranica Antiqua
Volume: 52 Date: 2017
Pages: 1-24
DOI: 10.2143/IA.52.0.3269014

Abstract :
Located in the Gorgān plain, which extends north of the Elburz Mountains, Tureng Tepe is one of the most important archaeological sites of the north-eastern Iran. The excavations led by the Mission Archéologique Française allowed the discovery of several anthropomorphic figurines dated from the Middle Bronze Age (2500-1800 BC). This corpus, which consists largely of fragments, includes several types of representations. Most of these artefacts correspond to naked women, standing with arms outstretched, forming a star-shaped figure. A much more schematic type of figurines also exists. These artefacts have some features in common with the figurines from southern Turkmenistan, from south-eastern Iranian plateau, and from Pakistani Baluchistan.


---

Situé dans la plaine de Gorgān qui s'étend au nord des monts Elbourz, Tureng Tepe est l'un des plus importants sites archéologiques connus du nord-est de l'Iran. Les travaux de la Mission Archéologique Française y ont permis la découverte de plusieurs figurines anthropomorphes datées de l'Âge du Bronze Moyen (2500-1800 av. J.-C.). Ce corpus, qui se compose en bonne partie de fragments, regroupe plusieurs types de représentations. Ces artefacts correspondent en majeure partie à des figures féminines nues, debout, les bras écartés en étoile. Un type de figurines beaucoup plus schématique coexiste également. Un certain nombre de traits communs avec les productions coroplastiques du Turkménistan méridional, du sud-est du plateau iranien et du Baloutchistan pakistanais, ont pu être mis en évidence.


Download article