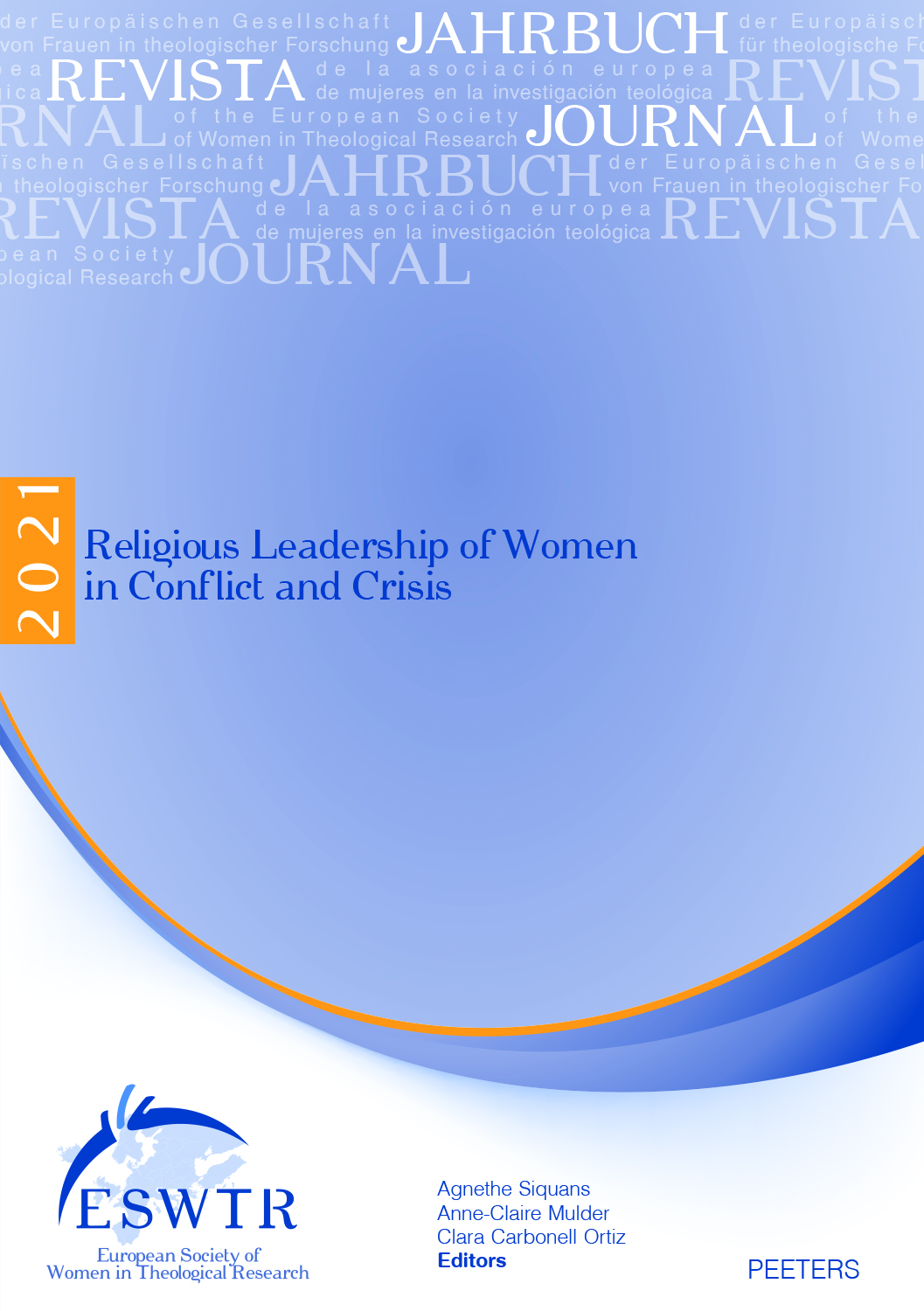 Document Details :

Title: Elisabeth Cruciger
Subtitle: Nun, Minister's Wife and First Lutheran Poetess
Author(s): SCHNEIDER-BÖKLEN, Elisabeth
Journal: Journal of the European Society of Women in Theological Research
Volume: 25 Date: 2017
Pages: 117-129
DOI: 10.2143/ESWTR.25.0.3251307

Abstract :
The hymn Herr Christ, der einig Gotts Sohn [Lord Christ, the only son of God] originating from the time of the Reformation is still sung today. It was written by Elisabeth Cruciger, a nun from Pomerania who had already been convinced by Johannes Bugenhagen of Martin Luther's theology. In 1524, she married Caspar Cruciger, one of Luther's co-workers, in Wittenberg, and in that same year her hymn was first published. Elisabeth Cruciger's text combines biblical theology, parts of the patristic thinking and religious experience of female mysticism. Besides her hymn, a letter exists which is mentioned in another one written by Joachim, a baptised Jew in Stettin. In this letter Cruciger shows a very profound knowledge of the new Lutheran doctrine of Justification, and also empathy for Joachim's spiritual situation. Elisabeth and Caspar Cruciger were married by Martin Luther in 1524. A document detailing the ceremony, discovered in 1717, reveals an anti-romantic view of marriage.


---

Das Lied 'Herr Christ, der einig Gotts Sohn' aus der Reformationszeit wird bis heute gesungen. Es stammt von Elisabeth Cruciger, geborene von Meseritz (ca. 1500–1535) einer Nonne in Pommern, die um 1522 durch Johannes Bugenhagen von Luthers Theologie überzeugt wurde. 1524 heiratete sie Caspar Cruciger, einen von Luthers Mitarbeitern in Wittenberg. Ihr Lied wurde 1524 das erste Mal gedruckt, der Text verbindet biblische Theologie, patristisches Gedankengut und die religiöse Erfahrung weiblicher Mystik. Neben ihrem Lied gibt es einen Brief von ihr, der in einem Brief eines getauften Juden Joachim aus Stettin von 1524 zitiert wird. Darin zeigt sie eine tiefe Kenntnis der lutherischen Rechtfertigungslehre wie auch Empathie für Joachims geistliche Situation. Ein Porträt von Elisabeth Cruciger findet sich vermutlich im Epitaph der Familie Cruciger 'Jesus segnet die Kinder' aus der Werkstatt von Lukas Cranach d. J. von 1560.


Download article