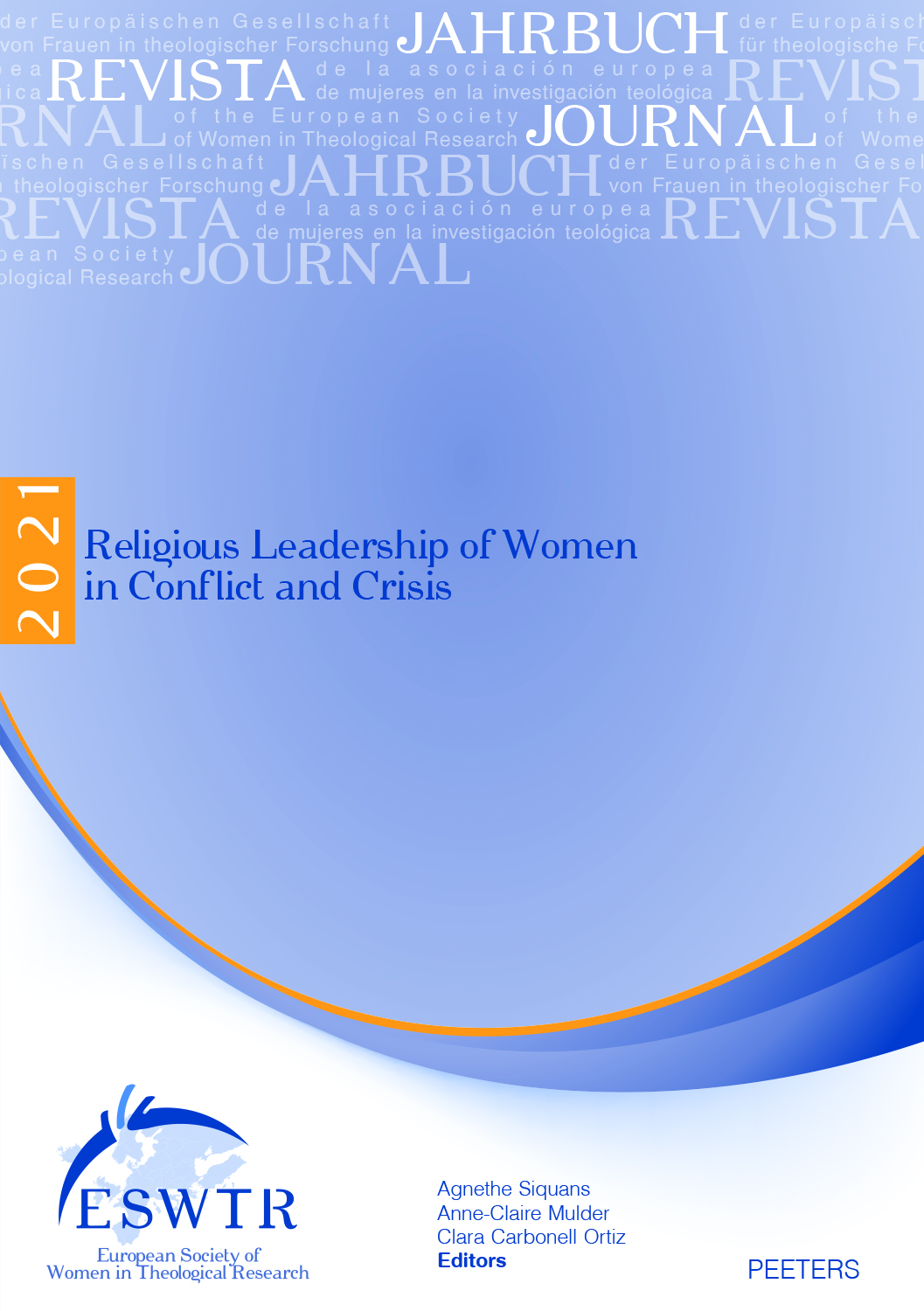 Document Details :

Title: 21st Century Anti-Judaism in Feminist Theology
Author(s): GUR-KLEIN, Thalia
Journal: Journal of the European Society of Women in Theological Research
Volume: 25 Date: 2017
Pages: 81-116
DOI: 10.2143/ESWTR.25.0.3251306

Abstract :
Dealing with anti-Judaism in feminist theology of the 21st century, this paper rebounds with Katherina von Kellenbach and Fokkelien van Dijk-Hemmes, who had claimed, already 20 years ago, that certain 20th century Feminist theologians show propensities towards anti-Judaism. The rise of feminist and neo-goddess theologies has revolutionised our time. However, these movements have also developed tendencies to identify themselves by foiling on Judaism, the Hebrew God and the Hebrew Bible as the anti-thesis of the neo-pagan goddess and feminism. It is argued that such postulations regress into Anti-Judaism; and that such premises show selective and distorting representations of the Hebrew God, Bible and Judaism. Accordingly, the methodology used relies on an understanding of biblical Hebrew, Jewish sources, warranted biblical research, and emic reading of the original texts.


---

Untersucht werden anti-jüdische Tendenzen und Auslegungen bei Feministinnen und so genannten Göttinnen-Theologien im 21. Jahrhundert. Katherina von Kellenbach und Fokkelien van Dijk-Hemmes, die schon vor 20 Jahren behauptet hatten, dass gewisse feministische Theologinnen des 20. Jahrhunderts Neigungen zum Anti-Judaismus aufweisen, muss dabei weitgehend zugestimmt werden. Die Zunahme der neofeministischen und so genannten Göttin-Theologien hat unsere Zeit revolutioniert. Dabei entwickelten diese modernen Ansätze jedoch ihre eigene Identität in einem dezidierten Gegensatz zum Judentum. Sie bemühen sich, den hebräischen Gott und die hebräische Bibel als die Anti-These auszulegen. Ich behaupte, dass solche Postulierungen in den altbekannten Anti-Judaismus zurückfallen, und dass solche Prämissen selektive und verzerrende Darstellungen des hebräischen Gottes, der Bibel und des Judentums sind. Dementsprechend wird hier methodologisch dem Verständnis der biblischen hebräischen und jüdischen Quellen, der biblischen Forschung und der Lektüre der ursprünglichen Texte nachgegangen.


Download article