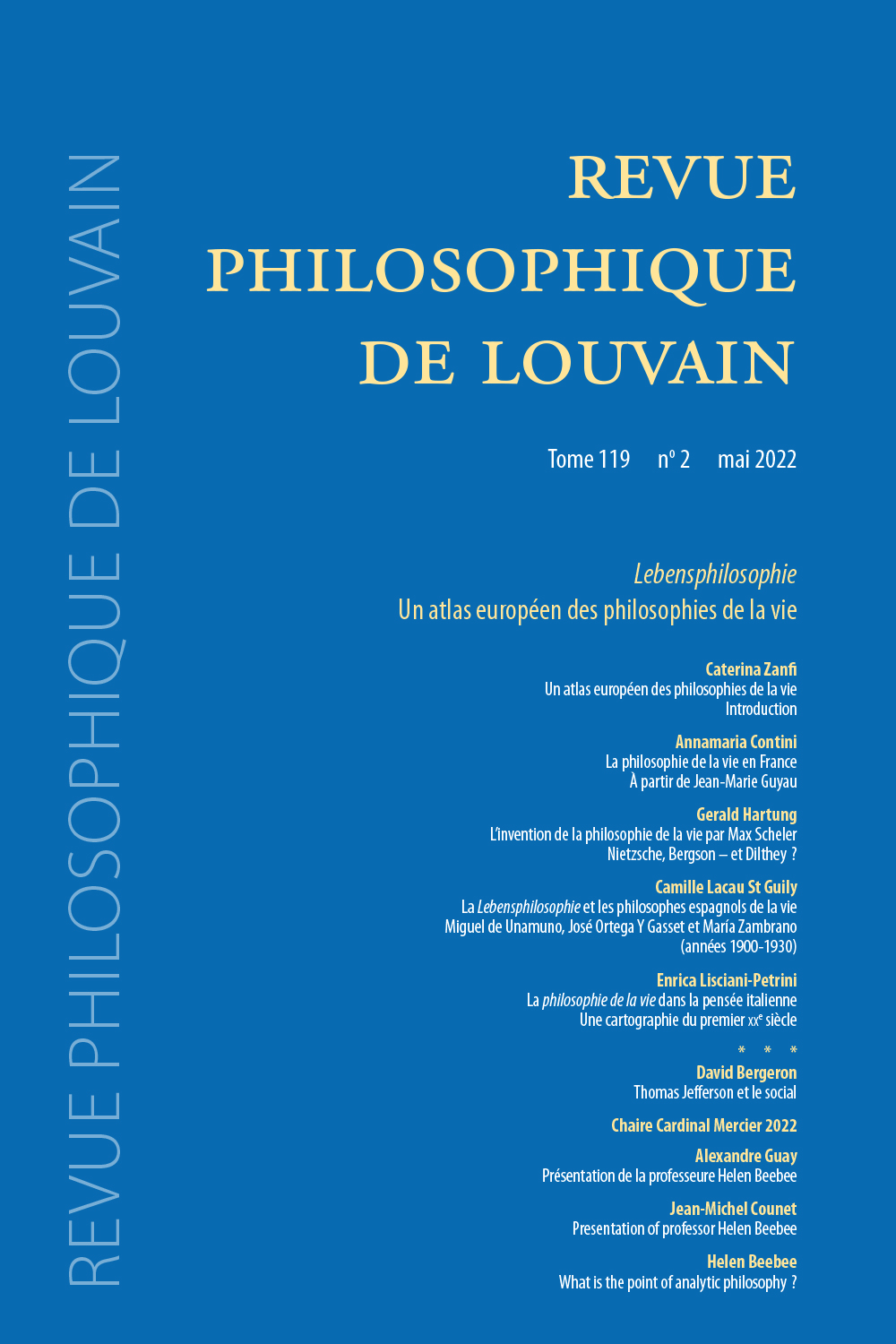 Document Details :

Title: «Là où il y a preuve, il n'y a pas témoignage»
Subtitle: Les apories du témoin selon Jacques Derrida
Author(s): ALLOA, Emmanuel
Journal: Revue Philosophique de Louvain
Volume: 115 Issue: 2 Date: mai 2017
Pages: 289-303
DOI: 10.2143/RPL.115.2.3245503

Abstract :
La priorité que la phénoménologie classique accorde à la première personne se voit déplacée de différentes manières par les penseurs post-phénoménologiques, dont Jacques Derrida. L'article a pour but d'indiquer la fonction stratégique qu'occupe dans la pensée derridienne la figure du témoin, que ce soit en tant que tiers qui déstabilise la métaphysique de la présence dans ses premiers écrits mais surtout, comme figure spéculative dans l'œuvre tardive, entre foi et savoir. Des remarques dispersées de Derrida sur le témoignage, on peut dégager une petite grammaire du témoignage, avec ses trois paradoxes constitutifs: (a) la substituabilité de l'insubstituable, (b) la fondation de l'infondable, (c) la répétition de l'irrépétible. En faisant apparaître la logique constitutive du témoignage, Derrida indique comment la figure du témoin en appelle à une complication de la phénoménologie, qu'on peut résumer par la notion de remédiation.


---

The priority classical phenomenology grants the first-person perspective finds itself challenged by a number of post-phenomenological thinkers, including Jacques Derrida. The aim of the article is to circumscribe the strategic function held by the figure of the witness in Derrida's thinking, whether as third party who destabilises the metaphysics of presence in his first writings, or as a speculative trope in his later work, oscillating between faith and knowledge. Drawing together Derrida's scattered remarks on testimony, a small grammar of testimony emerges with its three constitutive paradoxes: (a) the replaceability of the irreplaceable, (b) the foundation of the unfoundable, (c) the repetition of the unrepeatable. By teasing out the constitutive logic of testimony, Derrida shows how the witness calls for a complication of phenomenology, which can be summed up in the notion of «re-mediation».


Download article