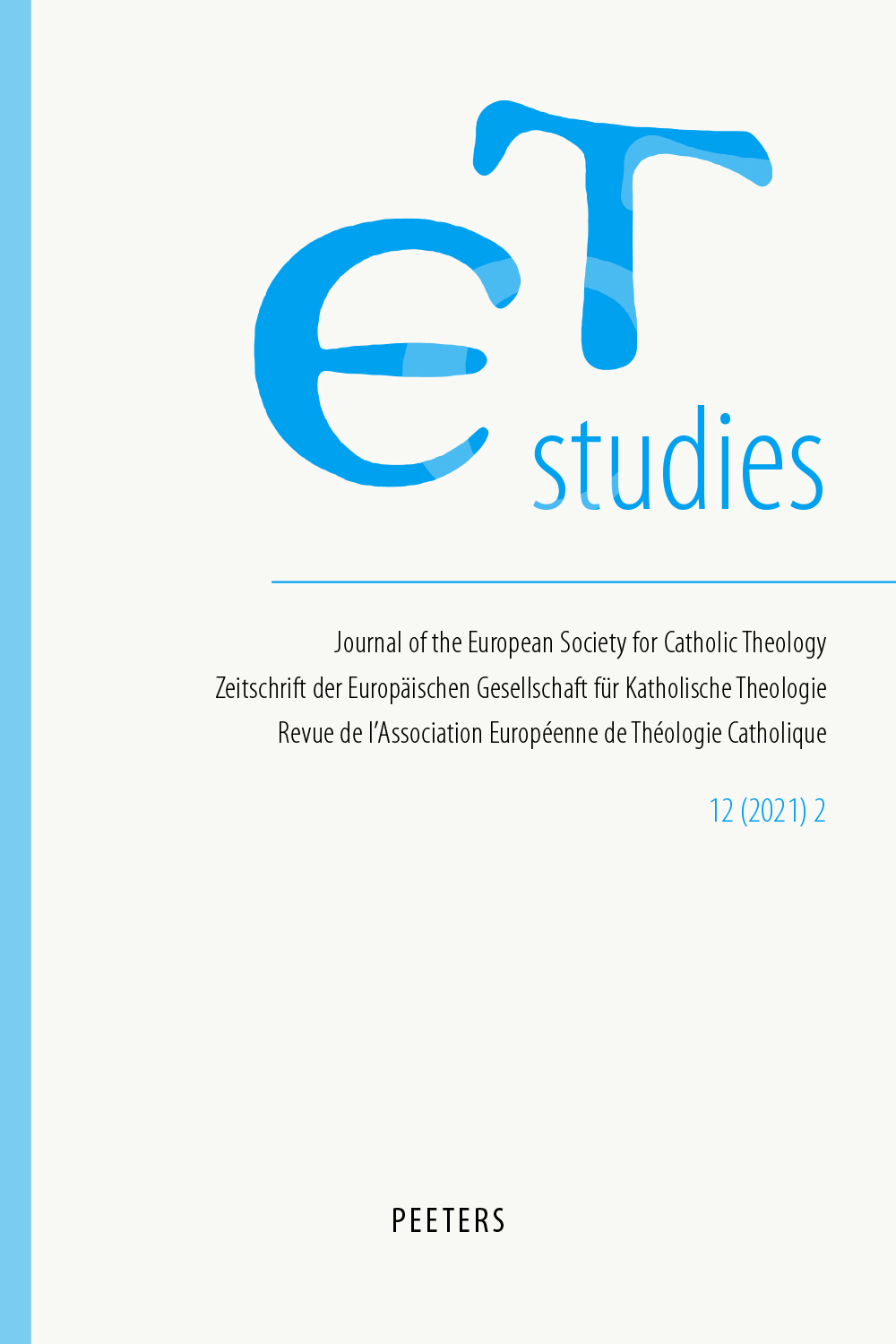 Document Details :

Title: Papst und Bischöfe in gemeinsamer und eigener Verantwortung
Subtitle: Papst Franziskus und seine Anstöße für eine Stärkung des bischöflichen Amtes aus kirchenrechtlicher Perspektive am Beispiel der Bischofskonferenzen und Bischofssynode
Author(s): SCHÜLLER, Thomas
Journal: ET-Studies
Volume: 8 Issue: 2 Date: 2017
Pages: 271-288
DOI: 10.2143/ETS.8.2.3245455

Abstract :
Papst Franziskus entwickelt in seinen bisherigen Lehrschreiben eine Ekklesiologie, die von den Gedanken der Synodalität, Dezentralisierung, Inkulturation und Subsidiarität bestimmt zu sein scheint. Eine stärkere Regionalisierung lehramtlicher Aussagen wird von ihm zu einer möglichen Option, während er eher zurückhaltend päpstlich-lehramtliche Festlegungen präferiert. Der Papst plädiert in diesem Zusammenhang für eine Aufwertung der Bischofskonferenzen, der Bischofssynoden und insgesamt der bischöflichen Kollegialität. Der synodale Weg sei der Weg der Kirche im 3. Jahrtausend. Im Beitrag wird der Frage nachgegangen, inwiefern die derzeitige Rechtslage im kirchlichen Gesetzbuch von 1983 diesem Anliegen entspricht oder ob kirchenrechtliche Normen diesen Prozess der Aufwertung der bischöflichen Autorität vor Ort und zusammen mit dem Papst behindern oder sogar verunmöglichen. Dabei changiert Franziskus in seinen Äußerungen, wenn er beispielsweise während der Bischofssynode 2015 in seiner Ansprache deutlich die Suprematie des Papstes bei der abschließenden Entscheidung für sich reklamiert und dabei Pastor Aeternus wörtlich zitiert. Abschließend werden konkrete Vorschläge entwickelt, wie die Bischofskonferenz und Bischofssynode kirchenrechtlich aufgewertet werden könnten, um die effektive Kollegialität der Bischöfe und des Bischofskollegiums zu stärken und Mitwirkungsrechte auch bei der Leitung der Gesamtkirche rechtlich verbrieft zu garantieren.


---

In his teaching documents, Pope Francis is developing an ecclesiology, in which his thoughts on synodality, decentralization, inculturation and subsidiarity appear to be well-defined. He favours strong expression of regionalized teaching, while he prefers to use the provisions of papal teaching rather more cautiously. In this context the Pope argues for a re-evaluation of bishops' conferences, bishops' synods and episcopal collegiality in general. In the third millennium, the way of the synod is the way of the church. The paper pursues the question of how far the current status of the Code of Canon Law of 1983 corresponds with this concern or whether norms of canon law hinder – or even make impossible – this process of the re-evaluation of the authority of the bishops both in their local diocese and in conjunction with the pope. In his public statements Pope Francis is not totally consistent when, for example, he clearly reclaimed the supremacy of the papacy for himself during his address to the 2015 bishops' synod by quoting Pastor Aeternus in his conclusion. Finally, the paper develops concrete proposals as bishops' conferences can now be re-evaluated with a view to strengthening the collegiality of bishops, and also to guarantee the bishops' contribution to the direction of the whole church through ratified documents of canon law.


---

Dans ses documents magistériels, le pape François développe une ecclésiologie qui précise sa pensée sur la synodalité, la décentralisation, l'inculturation et la subsidiarité. Pour lui, l'option en faveur d'une forte expression d'un enseignement régionalisé est certainement possible, tandis qu'il préfère un usage plus prudent des ressources de l'enseignement pontifical. Dans ce contexte, le pape défend une réévaluation des conférences épiscopales, des synodes diocésains et de la collégialité épiscopale en général. Au troisième millénaire, le chemin de l'Église passe par le chemin du synode. L'article aborde la question du statut actuel du code de droit canonique de 1983: correspond-il à cette préoccupation? Les normes de la loi canonique entravent-elles ce processus de réévaluation de l'autorité des évêques, tant dans leur diocèse qu'avec le pape? Vont-elles même jusqu'à le rendre impossible? Dans ses déclarations publiques, le pape François n'est pas toujours très conséquent. Ainsi, par exemple, en 2015, dans la vigoureuse conclusion de son adresse au synode des évêques, lorsque, citant Pastor Aeternus, il a, en ce qui le concerne, clairement aménagé la suprématie de la papauté. Des propositions concrètes sont ensuite présentées. Les conférences épiscopales peuvent maintenant être réévaluées de manière à renforcer effectivement la collégialité des évêques, et à garantir également, par la ratification de documents de droit canonique, leur apport effectif à la direction de toute l'Église.


Download article