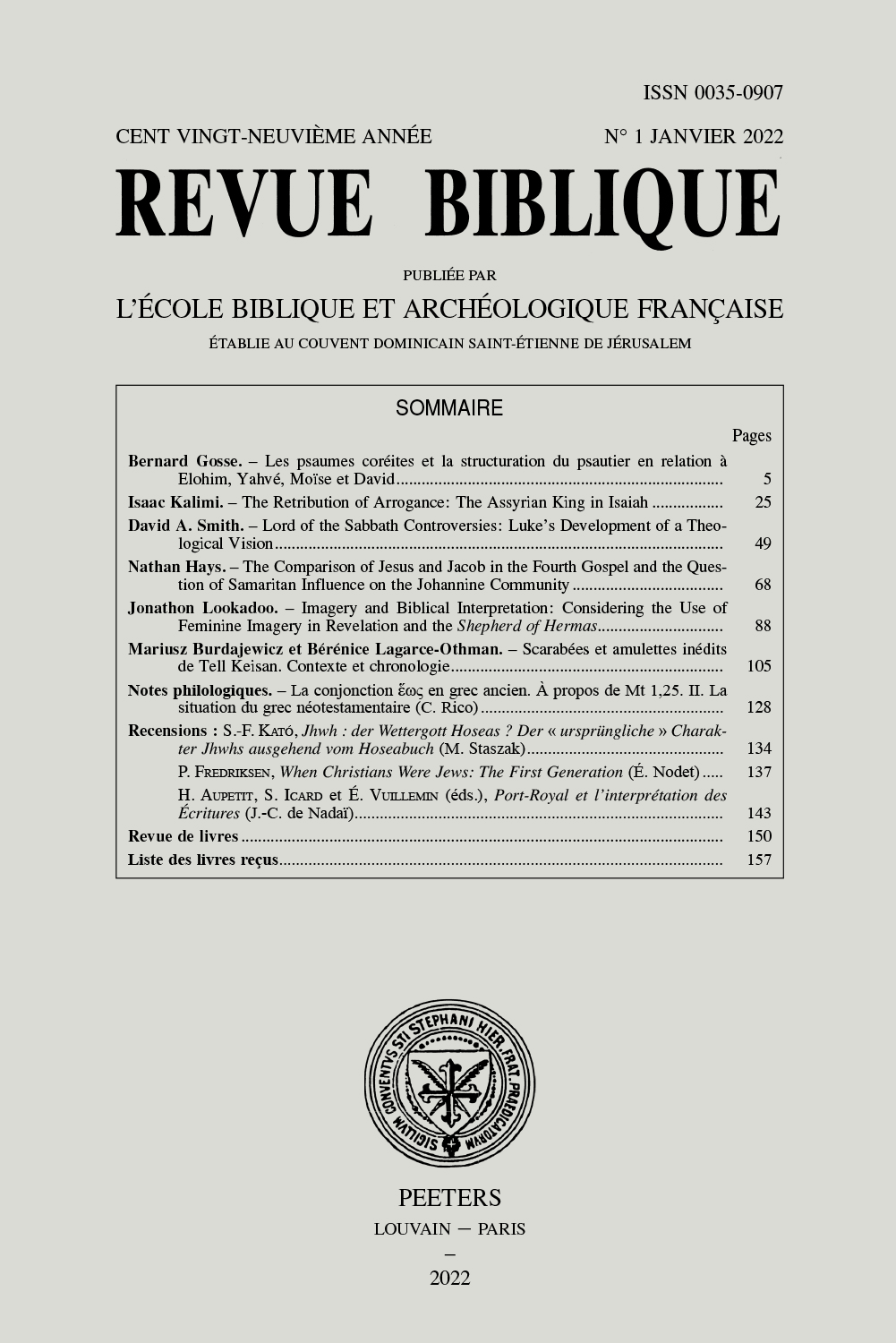 Document Details :

Title: Le lien entre mantique et télestique dans le Phèdre de Platon et dans l'Épître aux Hébreux (en passant par Paul)
Author(s): GARUTI, Paolo
Journal: Revue Biblique
Volume: 124 Issue: 2 Date: 2017
Pages: 231-244
DOI: 10.2143/RBI.124.2.3239930

Abstract :
Cette étude propose une lecture de He 10,1-4 basée sur les parallèles sémantiques et thématiques de ce texte avec la Lex sacra de Sélinonte, le célèbre passage du Phèdre de Platon (244d-245a) sur la folie télestique et le commentaire à ce dernier texte par Hermias d'Alexandrie. Une phrase de ce même texte de Platon étant souvent citée en rapport à 1 Co 1,25, on peut parler d'un «lieu commun» à l'œuvre dans les écoles d'origine paulinienne.


---

We propose a reading of Heb 10:1-4 based on semantic and thematic parallels of this text with the Lex sacra found in Selinunte, the famous passage of the Plato's Phaedrus (244d-245a) on telestic madness, and a comment on this text done by Hermias of Alexandria. Since a sentence from that Plato's text is often cited in relation to 1 Cor 1:25, we can speak of 'common place' at work among the Paul's disciples.


Download article