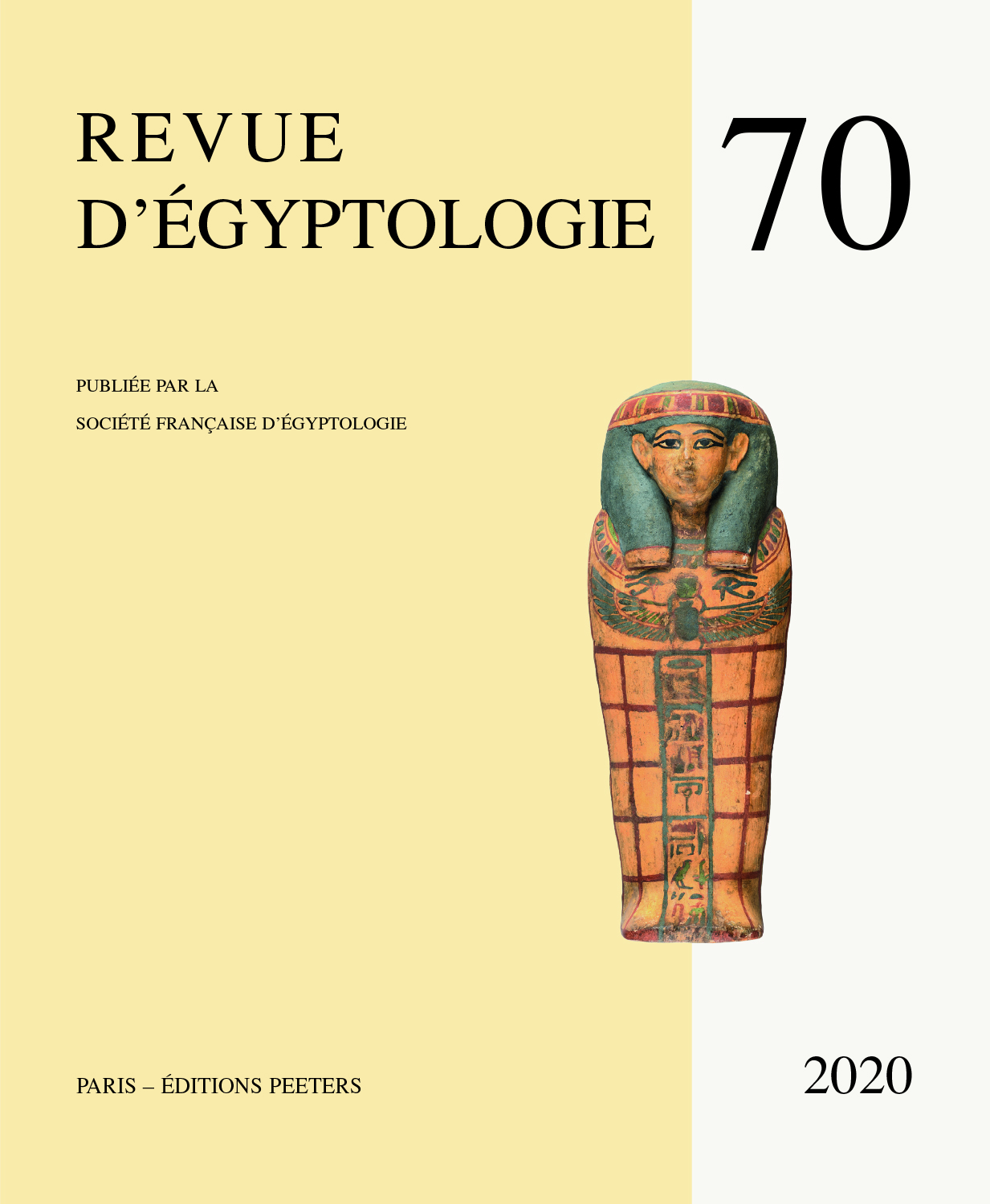 Document Details :

Title: On Adjunct Clause Positioning in Earlier Egyptian
Author(s): ULJAS, Sami
Journal: Revue d'Égyptologie
Volume: 67 Date: 2016
Pages: 179-197
DOI: 10.2143/RE.67.0.3237110

Abstract :
It is argued that in Earlier (Old and Middle) Egyptian the placement of adjunct (or 'adverbial') clauses either before or after the main clause follows a set of cross-linguistically well-founded parameters. Unmarked adjunct clauses, whose syntactic and semantic character are not grammatically indicated, are always sentence-final inasmuch as their precise interpretation represents a function of their sequential positioning. By contrast, marked adjunct clauses, whose adjunctive status and meaning are explicitly signalled by means of a connecting morpheme, show greater flexibility of placement, but here one also observes a clear positioning hierarchy based on semantics. Although sentence-final position remains canonical, clauses whose function is to establish a conditional, presupposed, or prior temporal frame to the main clause are notably more often found placed initially than clauses describing e.g. subsequent states of affairs or outcomes of the main clause situation. This phenomenon is argued to reflect a generic cognitive principle known as iconicity of sequence, whereby the ordering of linguistic expressions tends to mimic the temporal, 'logical', etc. ordering of the situations described.


---

On montre qu'en égyptien de la première phase (ancien et moyen égyptien), la position de propositions en dépendance circonstancielle (ou 'adverbiale'), soit avant soit après la proposition principale, suit un ensemble de paramètres translinguistiques bien établis. Les propositions circonstancielles dépendantes non-marquées – c'est-à-dire celles dont la nature syntaxique et sémantique n'est pas spécifiée par des moyens grammaticaux – sont toujours en position finale dans la mesure où leur interprétation précise est fonction de leur position séquentielle. Par contraste, les propositions circonstancielles dépendantes marquées comme telles – c'est-à-dire celles dont le statut dépendant et le sens sont explicitement signalés par un morphème connectif – montrent une plus grande flexibilité quant à leur position par rapport à la principale. Ici également, toutefois, on observe une hiérarchie claire basée sur la sémantique. Bien que la position finale reste canonique, les propositions dont la fonction est d'établir un cadre conditionnel, de présupposition, ou d'antériorité temporelle relativement à la proposition principale se trouvent de manière significativement plus fréquente à l'initiale que les propositions qui décrivent par exemple des situations subséquentes ou découlant de celle décrite dans la principale. On propose que le phénomène observé reflète un principe cognitif plus général d'iconicité séquentielle, en vertu duquel la séquence des expressions linguistiques tend à reproduire la séquence temporelle, 'logique', etc. des situations décrites.


Download article