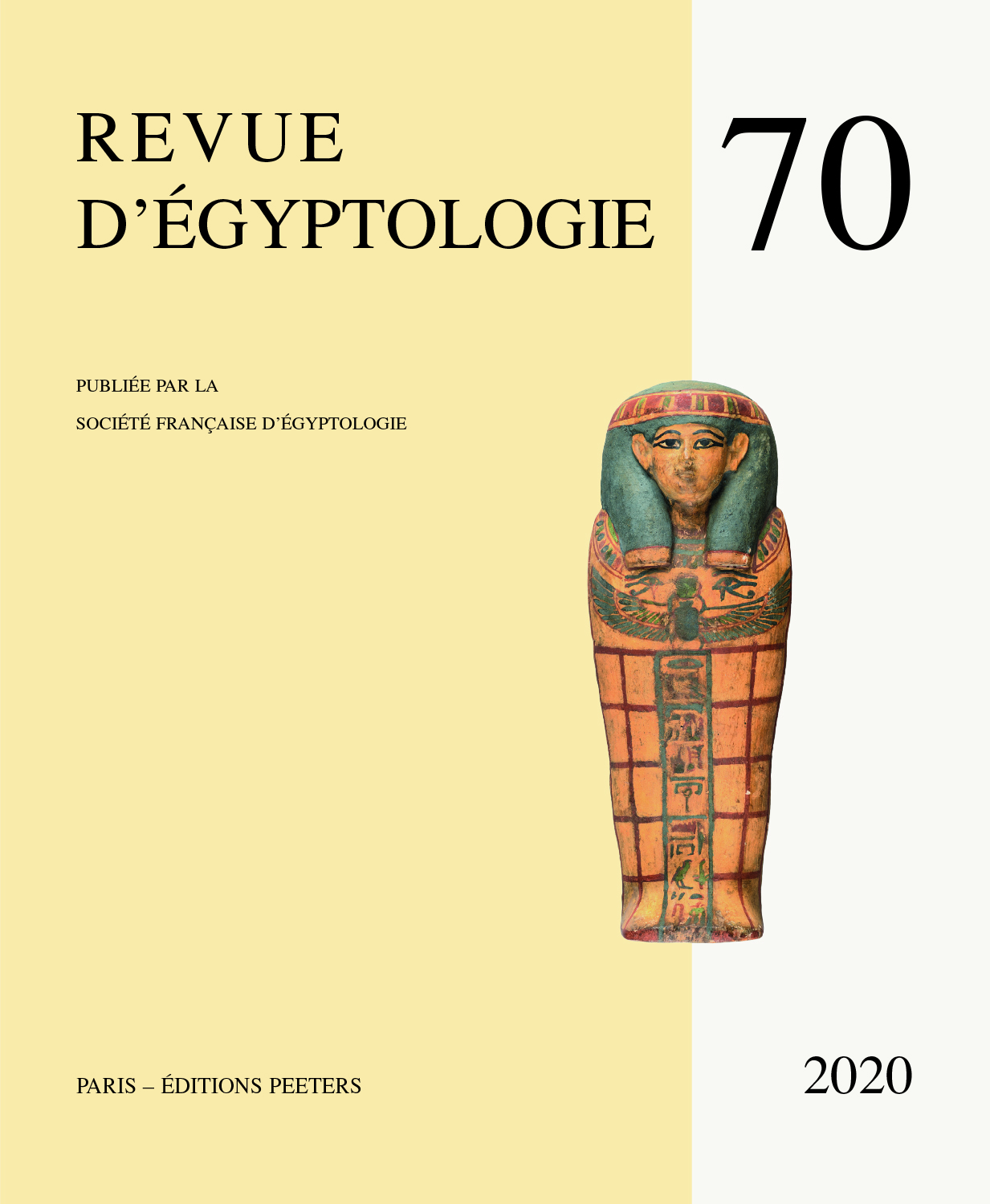 Document Details :

Title: The God Djeme
Author(s): UGGETTI, Lorenzo
Journal: Revue d'Égyptologie
Volume: 67 Date: 2016
Pages: 157-177
DOI: 10.2143/RE.67.0.3237109

Abstract :
Djeme is known as a place name in Theban West bank, but the analysis of some Demotic texts demonstrates that it was used also as a god's name. This article registers the attestations of this theonym in personal names, titles of temple staff, and as recipient of feasts and libations, taxes and fines to pay; Djeme is also invoked as a deity in five temple oaths and one graffito from Medinet Habu. The absence of the theonym Djeme in Hieroglyphic and Greek sources, its invocation in temple oaths in the same places devoted to Amun-of-the-Ogdoad and the role of the god's servants of Djeme as chiefs of the notary office of the Theban West bank; all together, these three elements could justify the proposal that Djeme was employed as an alternative to Amun-of-the-Ogdoad, or Amun-Ra-of-Dsr-s.t, the patron deity of the small temple of Medinet Habu.


---

Djémê est connu comme nom de lieu de la rive ouest thébaine, mais l'analyse de certains documents démotiques montre que le nom a été utilisé aussi comme nom de dieu. Cet article recense les attestations de ce théonyme dans les noms propres, les titres du personnel sacerdotal, et comme bénéficiaire de fêtes et libations, impôts et amendes à payer. Djémê est invoqué comme divinité aussi dans cinq serments et un graffito de Médinet Habou. L'absence du théonyme Djémê des sources hiéroglyphiques et grecques, son invocation, dans les serments, dans les mêmes lieux que ceux consacrés à Amon-de-l'Ogdoade, le rôle des serviteurs divins de Djémê comme chefs du bureau notarial de la rive ouest thébaine sont ces trois éléments qui peuvent justifier la proposition que Djémê était employé comme alternative à Amon-de-l'Ogdoade, ou Amon-Ra-de-Dsr-s.t, la divinité titulaire du petit temple de Médinet Habou.


Download article