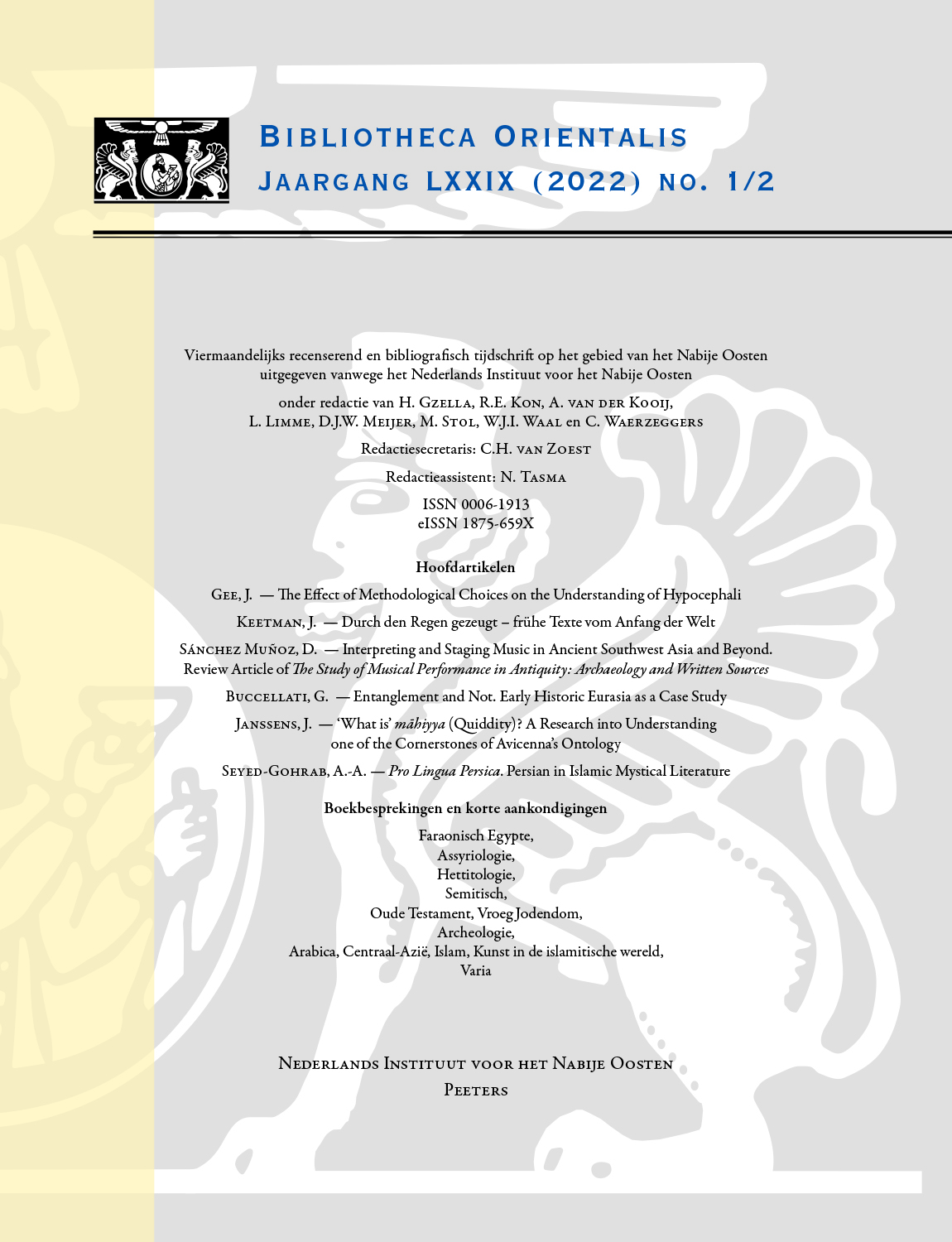 Document Details :

Title: Was Solomon's Palace in Jerusalem Medelled on Egyptian Palaces?
Author(s): SHAPIRA, David
Journal: Bibliotheca Orientalis
Volume: 73 Issue: 5-6 Date: 2016
Pages: 644-676
DOI: 10.2143/BIOR.73.5.3206638

Abstract :
In addition to the Temple compound, which is described extensively and in detail (I Kings, 6, 7), Solomon's construction projects in Jerusalem included the palace compound, whose area was much greater than that of the Temple, but whose components — five buildings and two courtyards — are devoted a mere eleven verses in the biblical text (I Kings 7:2-12). This extensive study examines the possibility that the buildings of Solomon's palace were modelled on Egyptian equivalents. According to I Kings 7: 2-12, the palace comprised two pillared halls. A thorough examination of ancient palaces uncovered in the ancient Near East reveals that this type of palace existed only in Egypt from the beginning of the New Kingdom (ca. 1550 BCE) to the late Ptolemaic period (first century BCE). Typically, the first of these halls was large, and the second one smaller — as is the case here. The dimension figures provided by the biblical text of the two buildings — known as 'The House of the Forest of Lebanon' and 'The Hall of Pillars' — also suggest a design based on sacred Egyptian mathematics. The biblical description of Solomon's political marriage to an Egyptian princess is further evidence that the author's primary point of reference was Egypt rather than one of the kingdoms to the north.


Download article