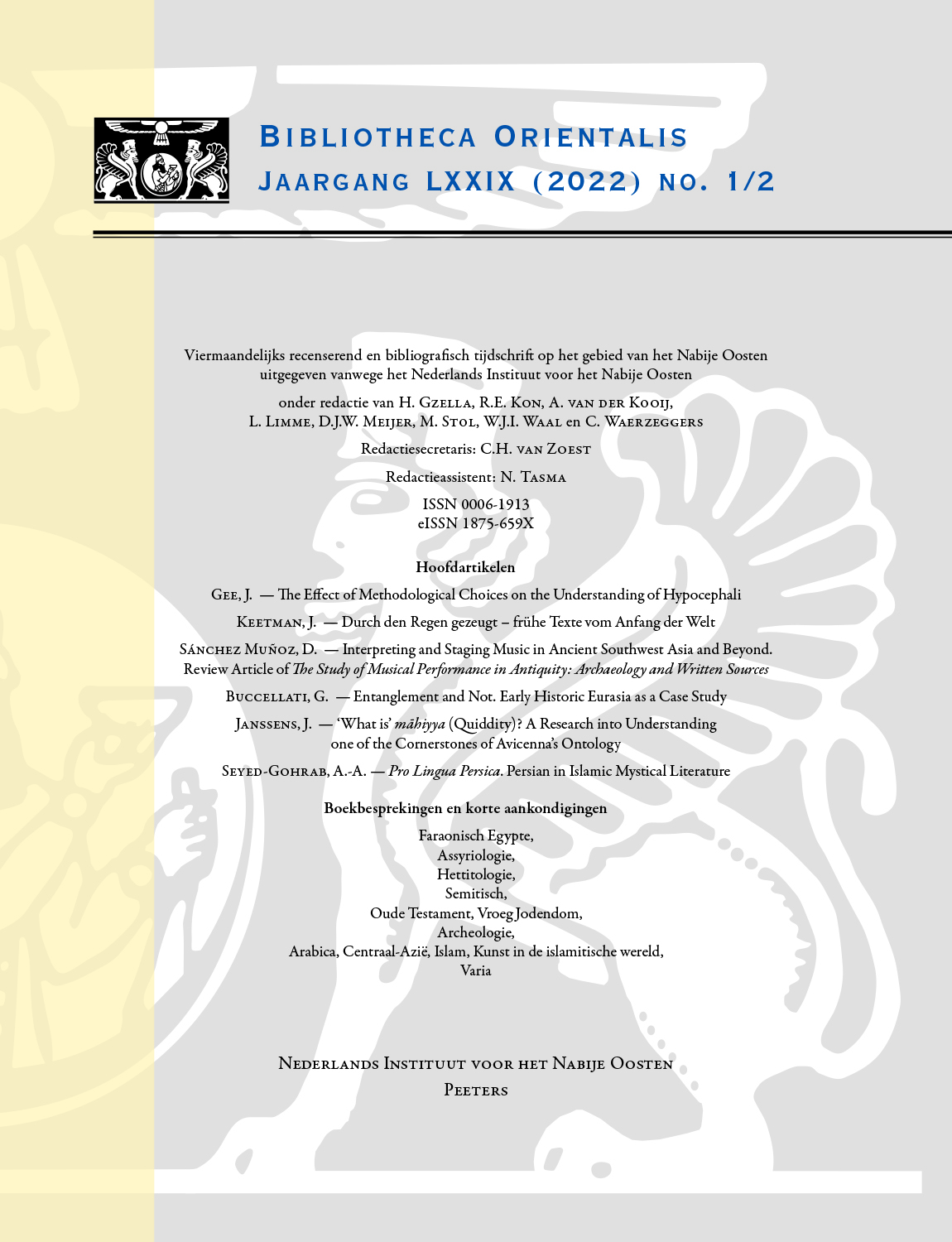 Document Details :

Title: צנַתְְּרוֹת הַזּהָב und das Imaginarium von Sach 4,12
Author(s): JUHÁS, Peter
Journal: Bibliotheca Orientalis
Volume: 73 Issue: 5-6 Date: 2016
Pages: 636-644
DOI: 10.2143/BIOR.73.5.3206637

Abstract :
The word צַנְתְּרוֹת (Zech 4:12) belongs to the hapax legomena of the Hebrew Bible. This article proposes a new etymology and interpretation of the verse in the context of the vision (Zech 4). The mentioned Hebrew word is of an Iranian origin and means 'plane-tree' (Platanus orientalis). According to its morphology and in regard to the context of Zech 4, we have two 'golden plane-trees' which function as symbols of the Achaemenid kings supporting the cult in Jerusalem. The author/redactor of v. 12 may have been influenced by the idealized picture of the Persian kings among the circles in which the Books of Ezra-Nehemiah originated. However, the interpolation is probably to be connected with the Deutero-Zecharianic 'Fortschreibung' (Zech 9:1-8.9f). The Early Hellenistic Period would be a plausible historical context for such an interpolation.


Download article