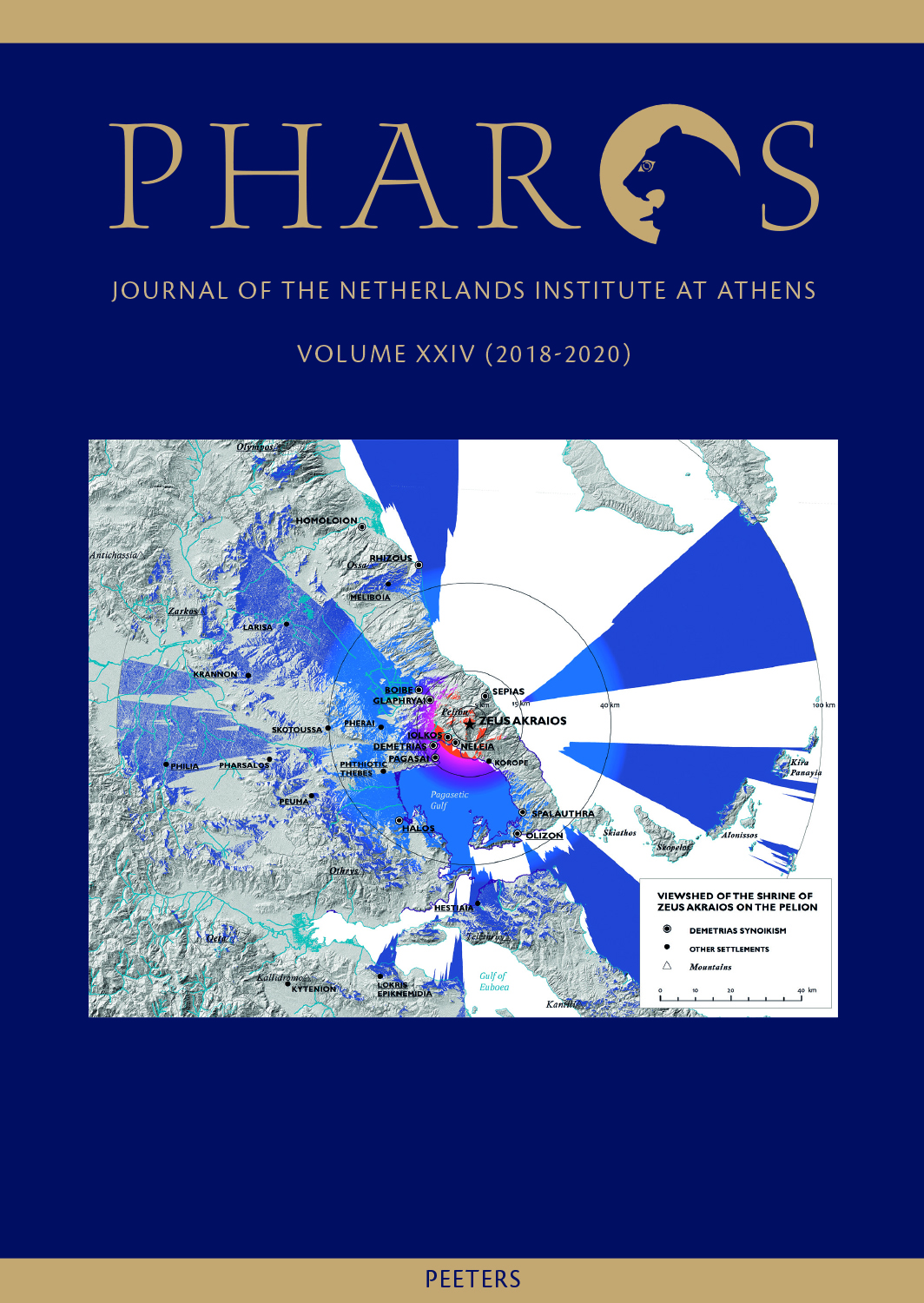 Document Details :

Title: Halos: Preliminary Report of the 2011-2013 Field Survey Campaigns
Author(s): STISSI, Vladimir , WAAGEN, Jitte , EFSTATHIOU, Despina , REINDERS, Reinder , RONDIRI, Vaso , MAMALOUDI, Ioanna , STAMELOU, Evangelia
Journal: Pharos
Volume: 21 Issue: 2 Date: 2015
Pages: 63-84
DOI: 10.2143/PHA.21.2.3206295

Abstract :
This article presents the goals and preliminary results of the 2011, 2012 and 2013 field survey campaigns in the area of ancient Halos, by the University of Amsterdam and the 13th Ephorate of Prehistoric and Classical Antiquities, in cooperation with Reinder Reinders of Groningen University. The 2011-2013 campaigns are a follow-up of survey work done from 1990-2002, and intended to evaluate, validate and supplement the earlier results in preparation for a final publication of the Halos surveys. The new work included revisiting all previously discovered sites, a series of methodological tests and intensive full coverage of one larger area, contrasting with the more extensive methods in the original project. While the initial overall results of the 2011-2013 campaigns seem to confirm the general validity of the methods and results of the earlier work, they also offer some new information on general find distribution, the chronology and extension of sites and the settlement pattern of the area. In particular, a series of small fortified hilltop sites is now better understood. Besides this, useful insights into the possibilities and effects of various (aspects of) survey methods have been obtained. A final noteworthy result is that the archaeological record seems quite stable: disappearance or destruction of sites or dramatic changes in find patterns seem rare.


Download article