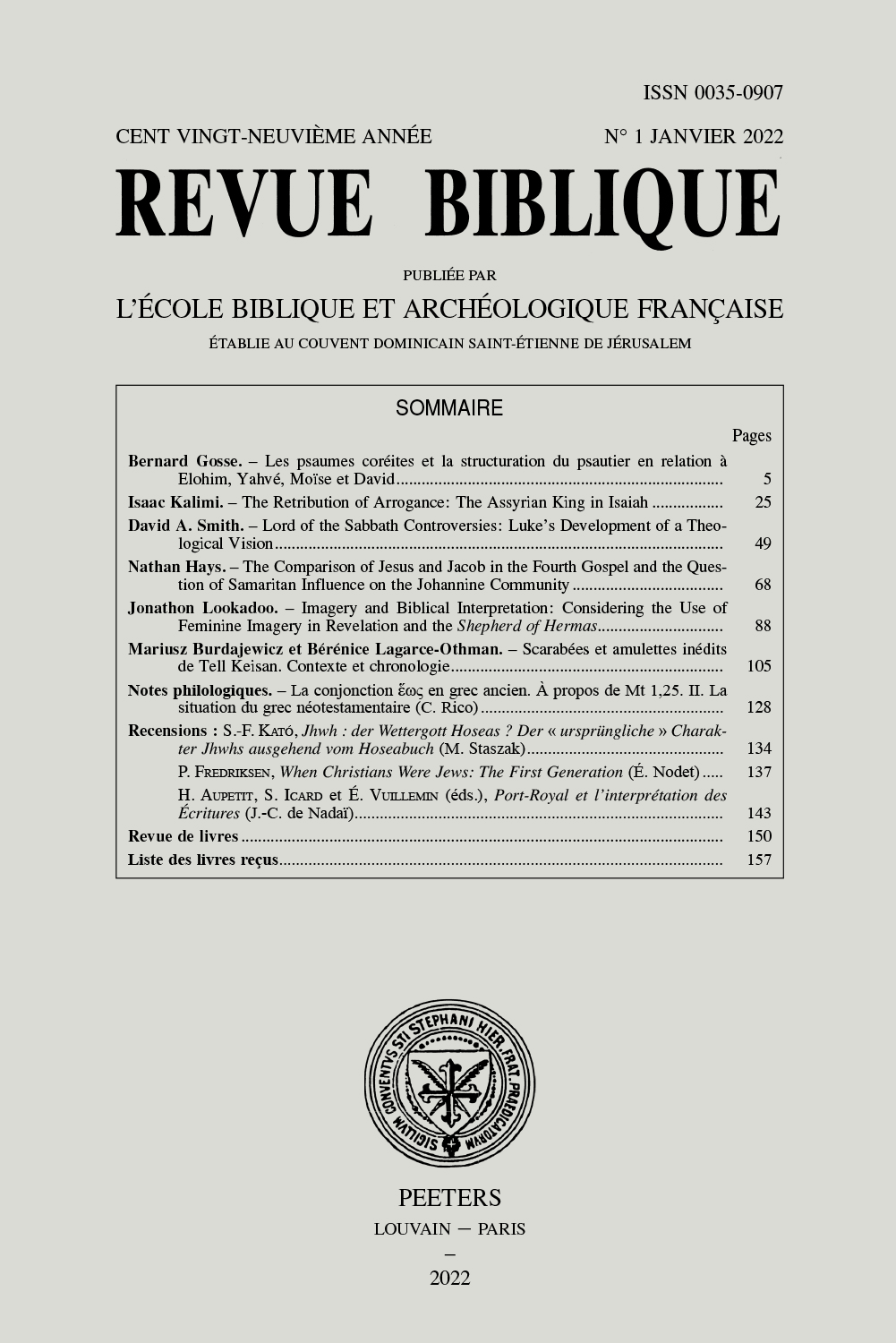 Document Details :

Title: La cohérence du récit johannique de tombeau «dans un jardin» et les Leges libitinariae de Pouzzoles et Cumes
Author(s): GARUTI, Paolo
Journal: Revue Biblique
Volume: 122 Issue: 1 Date: 2015
Pages: 71-83
DOI: 10.2143/RBI.122.1.3149561

Abstract :
L'imagerie de la femme, du jardin et de la mort constitue un fil rouge qui, d'Ève ou de Jézabel et de la vigne de Nabot, peut nous conduire jusqu'à la Rome des Tarquins ou à la version tacitéenne de la mort de Messaline, en passant par le folklore de bien des populations de l'Antiquité méditerranéenne. Le récit de Jn 20,15 y insère le thème de Jésus-Jardinier. D'où vient l'idée que Marie en pleurs et ne reconnaissant pas Jésus, le prend pour un jardinier? Pourquoi ne le prend-elle pas pour un soldat, selon la perspective de Mt 28,11-16? Pourquoi un jardinier aurait-il dû s'emparer d'un cadavre, déjà enseveli dans son jardin?


---

The image of 'woman, garden and death' is a common thread that can lead us from Jezebel and the Naboth' vineyard to the Rome of the Tarquins or to Tacitus' version of the death of Messalina and through the folklore of many populations of Mediterranean antiquity. The story of Jn 20:15 inserts the theme of Jesus-Gardener. Where does the image of Mary crying and not recognizing Jesus takes him for a gardener come from? Why does she not take him for a soldier, as in Mt 28:11-16? Why would a gardener grab a corpse already buried in his garden?


Download article