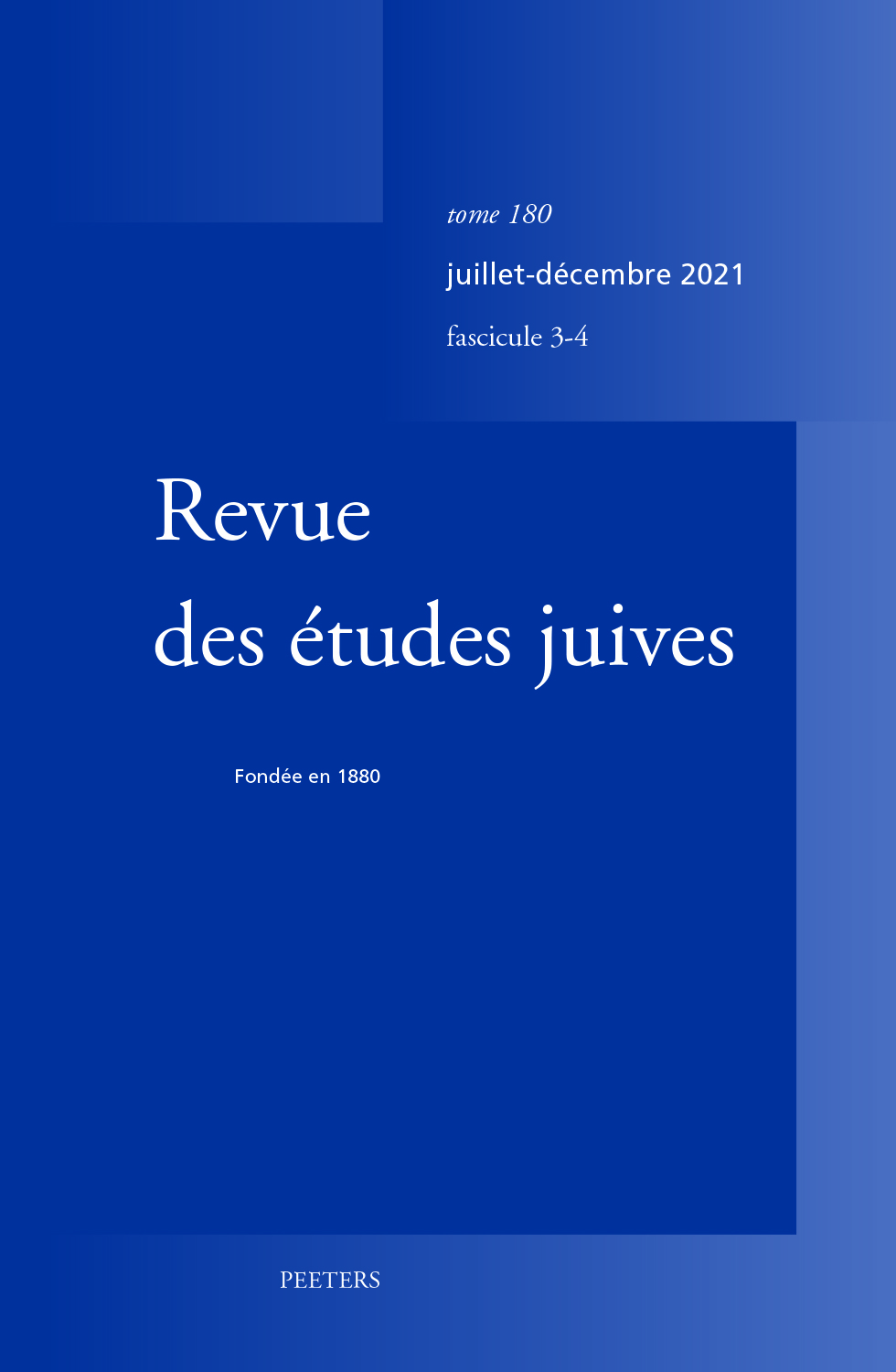 Document Details :

Title: Rashbam's Understanding of the Carpe Diem Passages in Qoheleth
Author(s): NERIYA-COHEN, Nava
Journal: Revue des Études Juives
Volume: 175 Issue: 1-2 Date: janvier-juin 2016
Pages: 27-46
DOI: 10.2143/REJ.175.1.3146820

Abstract :
The Carpe Diem passages ('calls to pleasure') in the Book of Qoheleth (2:24-26; 3:12-13; 8:15; 9:7-10; 11:7-10) are units in which the writer calls upon man to 'live the moment': to eat, drink, see the good of his labor, and make the most of what the present has to offer. These passages aroused considerable discomfort among the medieval commentators. Against the background of the commentaries of Rashi and Ibn Ezra, Rashbam offers a unique understanding of these recommendations. He does not try to nullify these recommendations, nor does he reject the pleasures that they laud. On the contrary, he views the calls to pleasure as an expression of man's obligation to enjoy life in this world and to rejoice in it.


---

Les chapitres Carpe Diem de l'Ecclésiaste (2:24-26; 3:12-13; 8:15; 9:7-10; 11:7-10) sont une invitation à vivre l'instant donné: boire et manger, se réjouir du labeur effectué et profiter de l'occasion rencontrée. Ces passages ont posé d'importantes difficultés aux commentateurs médiévaux. Nous nous intéresserons, dans cet article, à l'exégèse de Samuel ben Meïr (Rashbam) qui propose une interprétation originale, très différente de celles de Rashi et d'Ibn Ezra: il ne cherche pas à neutraliser les recommandations de l'Ecclésiaste et perçoit même dans l'invitation au plaisir un devoir religieux.


Download article