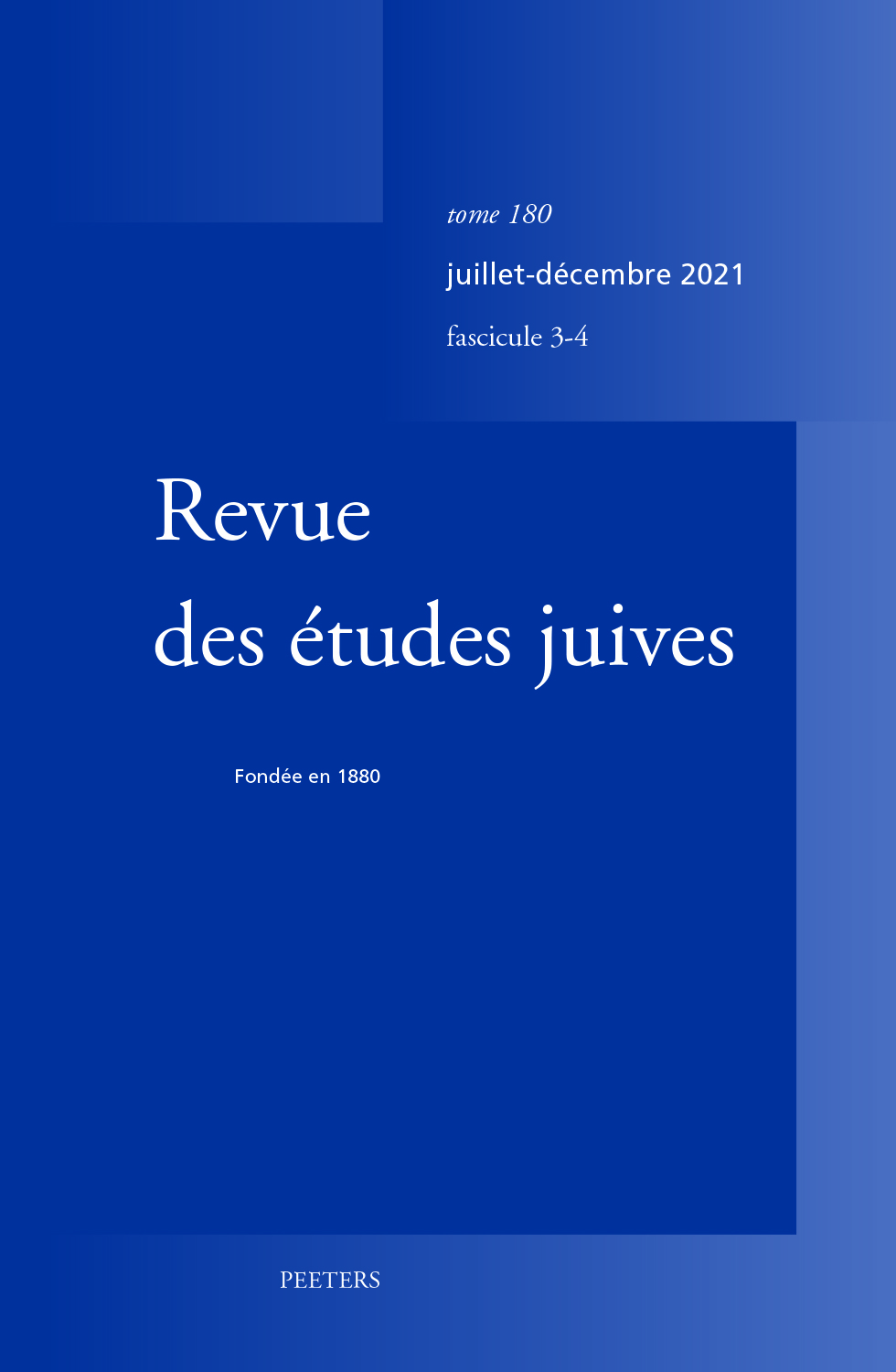 Document Details :

Title: Changing Methods, Disturbing Material
Subtitle: Should the Criterion of Embarrassment Be Dismissed in Jesus Research?
Author(s): BERMEJO-RUBIO, Fernando
Journal: Revue des Études Juives
Volume: 175 Issue: 1-2 Date: janvier-juin 2016
Pages: 1-25
DOI: 10.2143/REJ.175.1.3146819

Abstract :
Within the current tendency to question the use of the so-called authenticity criteria in the historical study of the first-century Galilean preacher Jesus of Nazareth, some criticisms have been leveled at the criterion of embarrassment. The aim of the present article is to thoroughly reassess these criticisms, in order to determine whether the demise of the criterion would actually be a reasonable measure. The paper unveils several mistakes and argumentative frailties in those criticisms, takes into account significant evidence that is systematically overlooked in recent assessments of the criterion of embarrassment, and sets forth an argument according to which a critical use of this criterion is indeed helpful for obtaining a trustworthy reconstruction of Jesus' figure within a variegated Second Temple Judaism.


---

Dans le contexte du débat actuel sur l'usage des critères d'historicité dans la recherche sur le prêcheur galiléen du Ier siècle Jésus de Nazareth, le critère d'embarras a été la cible de quelques critiques. Dans cet article, on examine attentivement ces critiques pour déterminer si le rejet de ce critère est un procédé raisonnable. Notre contribution met au jour la fragilité argumentative de ces critiques, prend en considération un matériau documentaire important et systématiquement négligé dans les évaluations récentes du critère d'embarras, et défend l'idée que l'usage de ce critère est un instrument indispensable pour une reconstruction plausible de la figure de Jésus au sein du judaïsme pluriel du Second Temple.


Download article