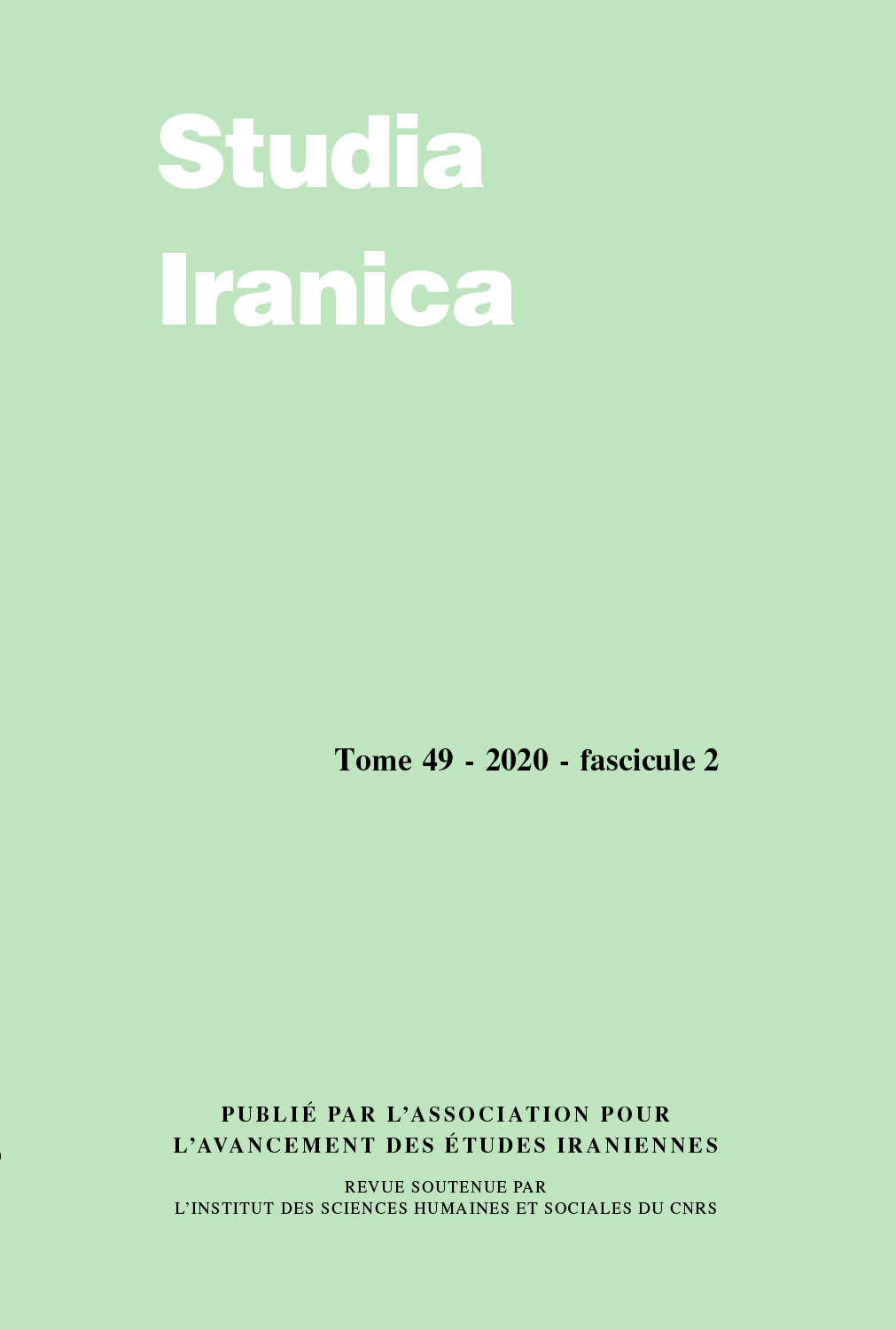 Document Details :

Title: Toward a More Materialistic Ethics
Subtitle: Vermin and Poison in Zoroastrian Thought
Author(s): LINCOLN, Bruce
Journal: Studia Iranica
Volume: 44 Issue: 1 Date: 2015
Pages: 83-98
DOI: 10.2143/SI.44.1.3110535

Abstract :
Absent from the Older Avesta, vermin and poison first appear in a few verses of the Younger Avesta, whose authors misinterpreted Yasna 34.5c (where they mistook adjectival xrafstra- for a substantive) and Yasna 49.11c (whose 'evil foods' [akāiš xvarəθāiš] they took to be poison [viša-]). The Pahlavi texts take the argument further, developing a narrative in which these creatures and substances become prime weapons of Ahriman in his assault on Ohrmazd's Good Creation. Speculation along these lines introduced novel understandings of evil as a lethal substance, rather than a destructive disposition or spirit, moving questions of morality from metaphysics to physics.


---

Absents de l'Avesta ancien, la vermine et le poison apparaissent pour la première fois dans quelques vers de l'Avesta récent dont les auteurs ont mal interprété Yasna 34.5c (où ils ont compris l'adjectif xrafstra- comme un substantif) et Yasna 49.11c (où ils ont pris les «mauvaises nourritures» [akāiš xvarəθāiš] pour le poison [viša-]). Les textes pehlevis poursuivent dans cette direction, en développant un récit selon lequel ces créatures et ces substances deviennent les armes principales d'Ahriman dans son assaut contre la Bonne Création d'Ohrmazd. Cette ligne de spéculation a produit des nouvelles manières de comprendre le mal comme étant une substance mortelle et pas seulement une disposition ou un esprit destructeurs, déplaçant les questions morales du domaine de la métaphysique à celui de la physique.


Download article