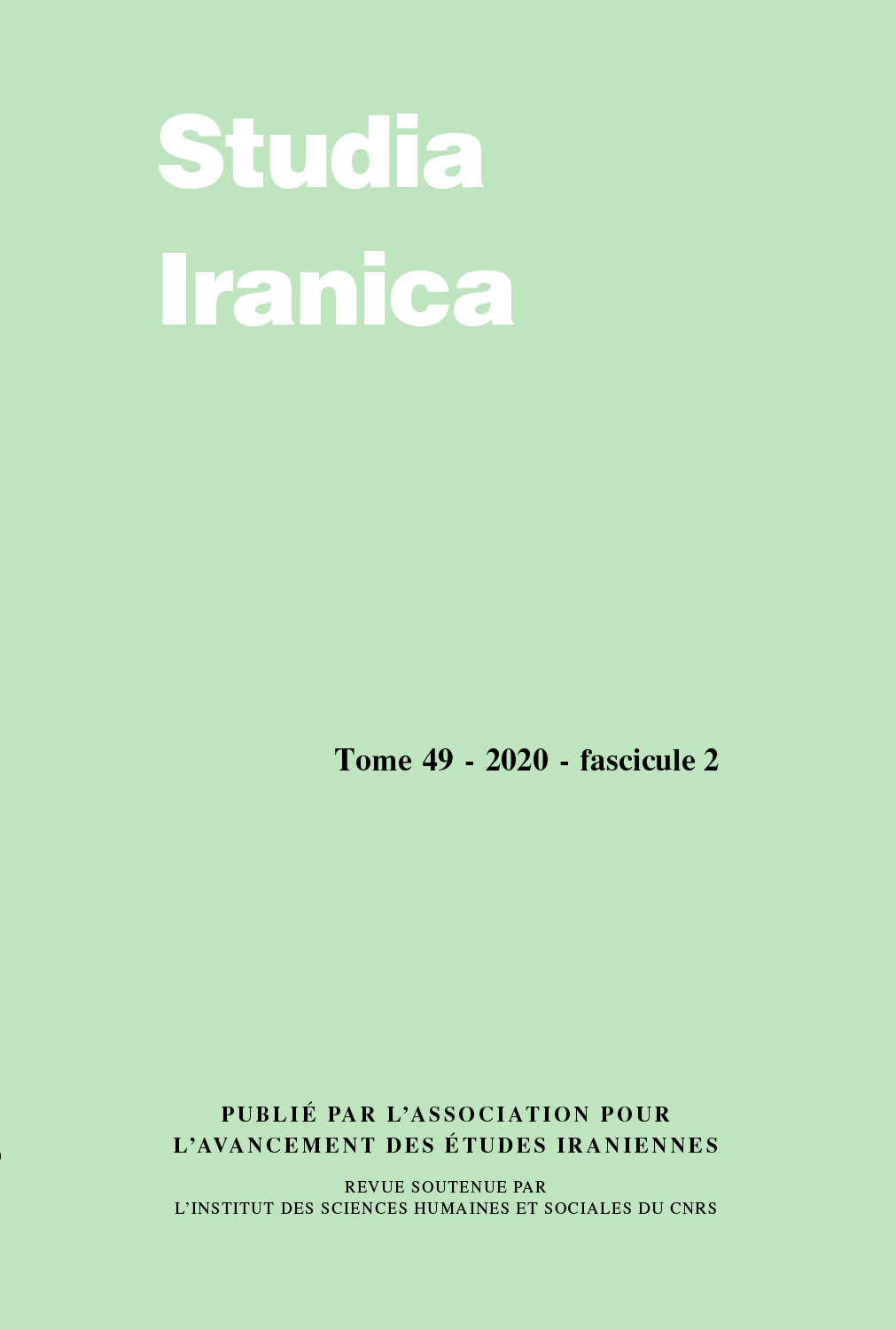 Document Details :

Title: Vestige of a Dying Tradition
Subtitle: Persian Tract of Tuḥfat ul-Mawaḥḥidīn in Nineteenth-Century Bengal
Author(s): GHANI, Kashshaf
Journal: Studia Iranica
Volume: 44 Issue: 1 Date: 2015
Pages: 55-81
DOI: 10.2143/SI.44.1.3110534

Abstract :
The fall of the Mughal Empire did not necessarily replace Persian with English as the new language of British colonial culture. Rather in places like Bengal, along with many areas of North India, Persian remained popular, and in practice. As a result, both Hindus and Muslims familiarized themselves with the language, which had, over centuries, become an inseparable part of Bengal's intellectual culture. In the early colonial period Persian continued as the language of administration. Interestingly, its application was limited not to administration alone, but also to scholarly activities carried out by Muslims and Hindus alike. Tuḥfat ul-Muwaḥḥidīn (Gift to Monotheists) — the text under discussion — was written by Rammohun Roy, in Persian, as a tract on religious reform. In the current article an analysis of the Tuḥfat will help understand Rammohun's belief in the unity of Godhead inspired by his conviction in the inherent fallibility of religions in general, and Hinduism in particular. The treatise brings to light a sharply critical attitude of Rammohun concerning the gradual degeneration that had affected Hinduism over time.


---

La chute de l'Empire moghol n'a pas nécessairement remplacé le persan avec l'anglais comme nouvelle langue de la culture coloniale britannique. Plutôt, dans les régions telles que le Bengale, mais aussi de nombreuses régions du nord de l'Inde, le persan reste populaire et la pratique de cette langue continue. En conséquence, aussi bien les hindous que les musulmans étaient familiarisés avec la langue qui, au cours des siècles, est devenue une partie intégrale de la culture intellectuelle du Bengale. Au début de la période coloniale, le persan continuait d'être employé dans l'administration. Il est intéressant de souligner que son champ d'application ne se limitait pas à l'usage administratif, mais il s'étendait également aux activités intellectuelles menées aussi bien par les musulmans que par les hindous. Le Tuḥfat ul-muwaḥḥidīn (Cadeau aux monothéistes), l'objet de cet article, est un pamphlet sur la reforme religieuse écrit en persan par Rammohun Roy. Le présent article propose une analyse du Tuḥfat pour permettre de comprendre la croyance de Rammohun en l'unité de la Divinité inspirée par sa conviction en la faillibilité inhérente des religions en général, et de l'hindouisme en particulier. Le traité met en lumière une position fortement critique de Rammohun au sujet de la dégénérescence progressive qui a affectée l'hindouisme au cours des siècles.


Download article