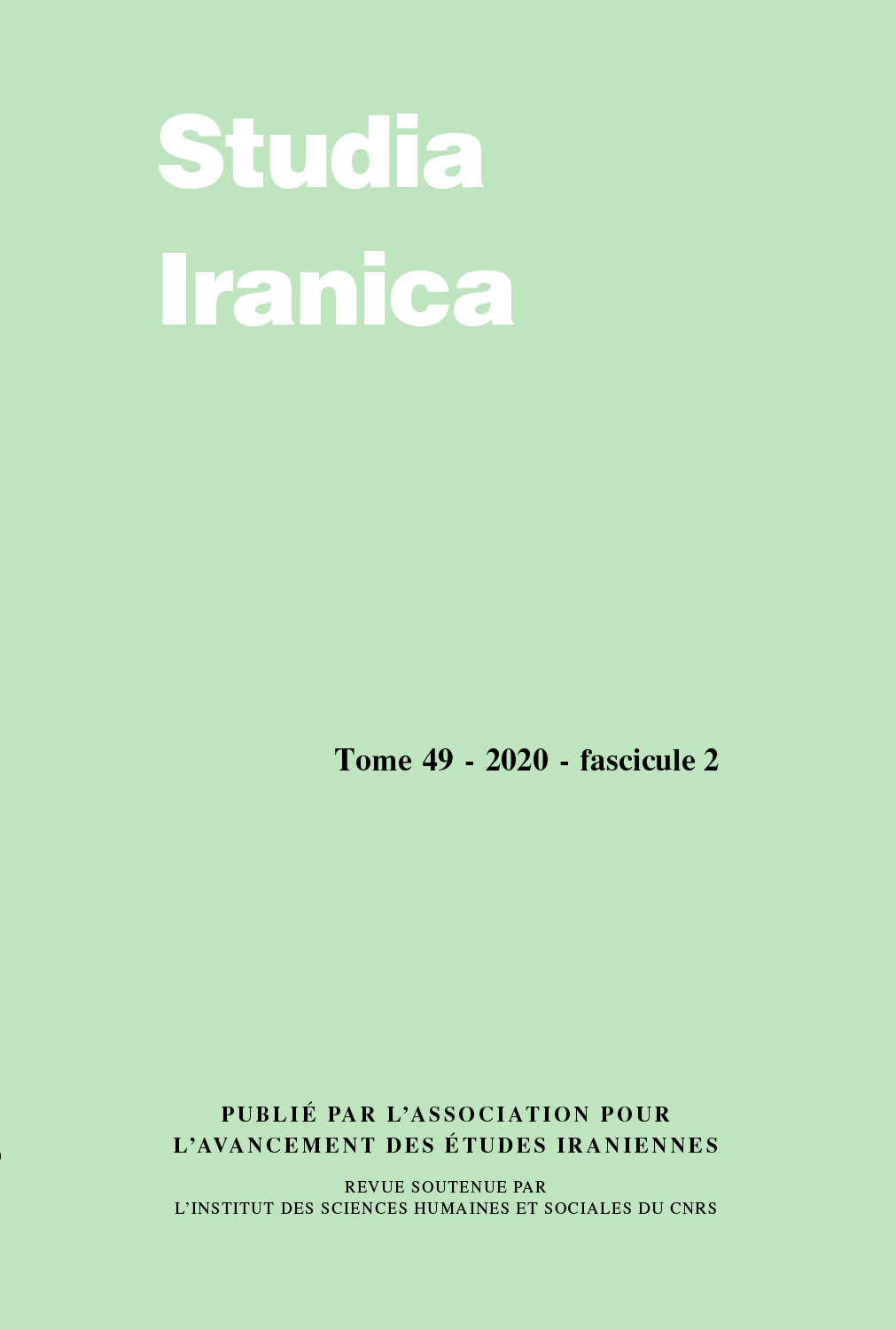 Document Details :

Title: La nuptialité dans l'Iran actuel
Subtitle: Les ajustements entre tradition et modernité
Author(s): LEBUGLE-MOJDEHI, Amandine
Journal: Studia Iranica
Volume: 43 Issue: 2 Date: 2014
Pages: 249-277
DOI: 10.2143/SI.43.2.3071286

Abstract :
La nuptialité en Iran se caractérise par l'universalité et la précocité de l'entrée en vie conjugale. Malgré une conjoncture défavorable (fort taux de chômage des jeunes, diminution du pouvoir d'achat des Iraniens, instruction de plus en plus élevée des femmes etc.), le régime nuptial a peu été ébranlé, les Iraniens continuent à se marier massivement et relativement jeunes. Pourtant une transition de la nuptialité est en cours: l'âge au premier mariage s'est élevé de façon significative et les femmes interviennent de plus en plus souvent dans le choix de leur conjoint. D'autres traits persistent: les unions entre les membres d'une même famille restent fréquentes. L'objectif du présent article est de présenter les modalités caractéristiques du mariage en Iran et les ajustements qui sont réalisés pour que la tradition soit maintenue dans un contexte de profonde transformation de la famille et de la société.


---

This article, based on censuses, a nation-wide inquiry on socio-economic features of Iranian households (2002), two inquiries on family and fertility in Shiraz (1996) and surrounding rural areas (1998) and more qualitative interviews realized in 2003-4 in four rural regions, aims to present the main characteristics of marriage regime in Iran and its evolution. These main characteristics are generality and precocity of marriage. In spite of factors such as high unemployment rate among young age classes, global empoverishment of the population and higher level of education among women, Iranian people keep on marrying massively and relatively early. However, a number of characteristics have begun to change: the age of marriage tends to be higher and higher, and women take a growing part in the choice of their spouse. Some other features have seen little change, for instance the high rate of marriage with (close or distant) relatives.


Download article