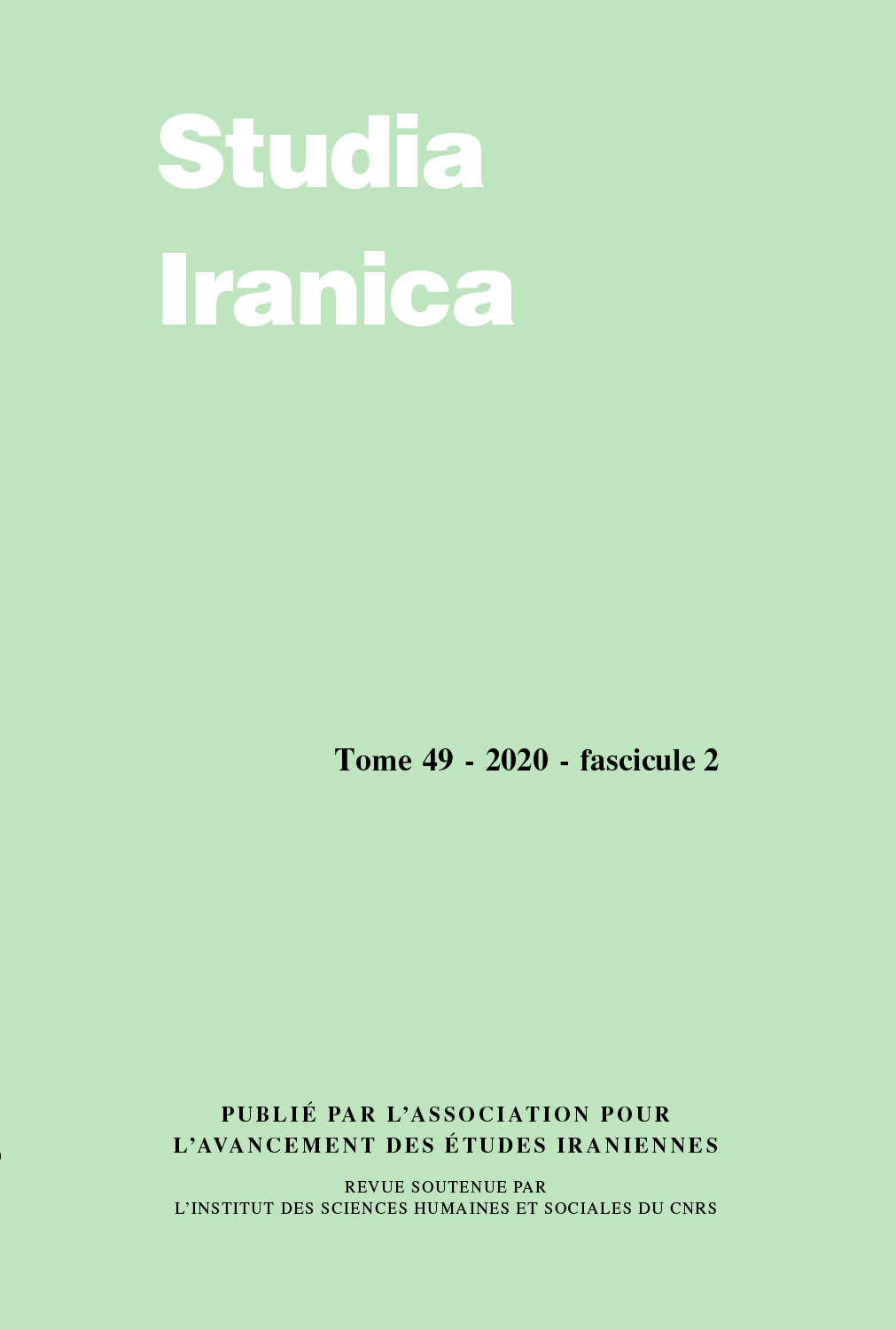 Document Details :

Title: Preserving a Qājār Estate
Subtitle: Analysis of Fatḥ-'Alī Khān Donbolī's 'Property Retention Tactics'
Author(s): ABE, Naofumi
Journal: Studia Iranica
Volume: 43 Issue: 1 Date: 2014
Pages: 129-150
DOI: 10.2143/SI.43.1.3038748

Abstract :
This article examines strategies of local Iranian notables for preserving wealth in the nineteenth century, focusing on Fatḥ-'Alī Khān Donbolī of Tabrīz. An analysis of his two inventories and other archival materials reveals that he and his family utilized 'property retention tactics', which is the de facto retention and administration of family members' immovable properties without legal contracts. These tactics permitted the family to circumvent the rules of Islamic inheritance law and to prevent the fragmentation of property. Female relatives played a crucial role in these tactics and in the preservation of the family's wealth. This study also shows the importance of the comparison of Islamic legal documents (sharī'a documents) and other types of archival materials for a better understanding of property ownership in Muslim majority societies.


---

Cet article examine les stratégies de conservation de biens au sein de la famille par les notables locaux iraniens au XIXe siècle, en particulier celle mise en œuvre par Fatḥ-'Alī Khān Donbolī, un notable de Tabriz. Une analyse de deux de ses inventaires personnels et d'autres matériaux d'archive révèlent qu'il utilisait une «tactique de rétention des biens» qui consistait en la prise en main des biens fonciers et immobiliers appartenant aux membres de sa famille pour leur administration de facto, et ceci sans aucun contrat légal. Ce dispositif particulier permettait de contourner les règles du droit musulman de succession et empêcher la fragmentation des propriétés familiales. Les femmes y jouaient un rôle crucial pour la préservation des richesses de la famille. Cette étude souligne aussi l'importance pour les chercheurs de ne pas se limiter aux documents juridiques islamiques (relevant de la sharī'a) mais de les mettre en regard avec d'autres types d'archives, pour mieux comprendre la nature de la propriété dans les sociétés à majorité musulmane.


Download article