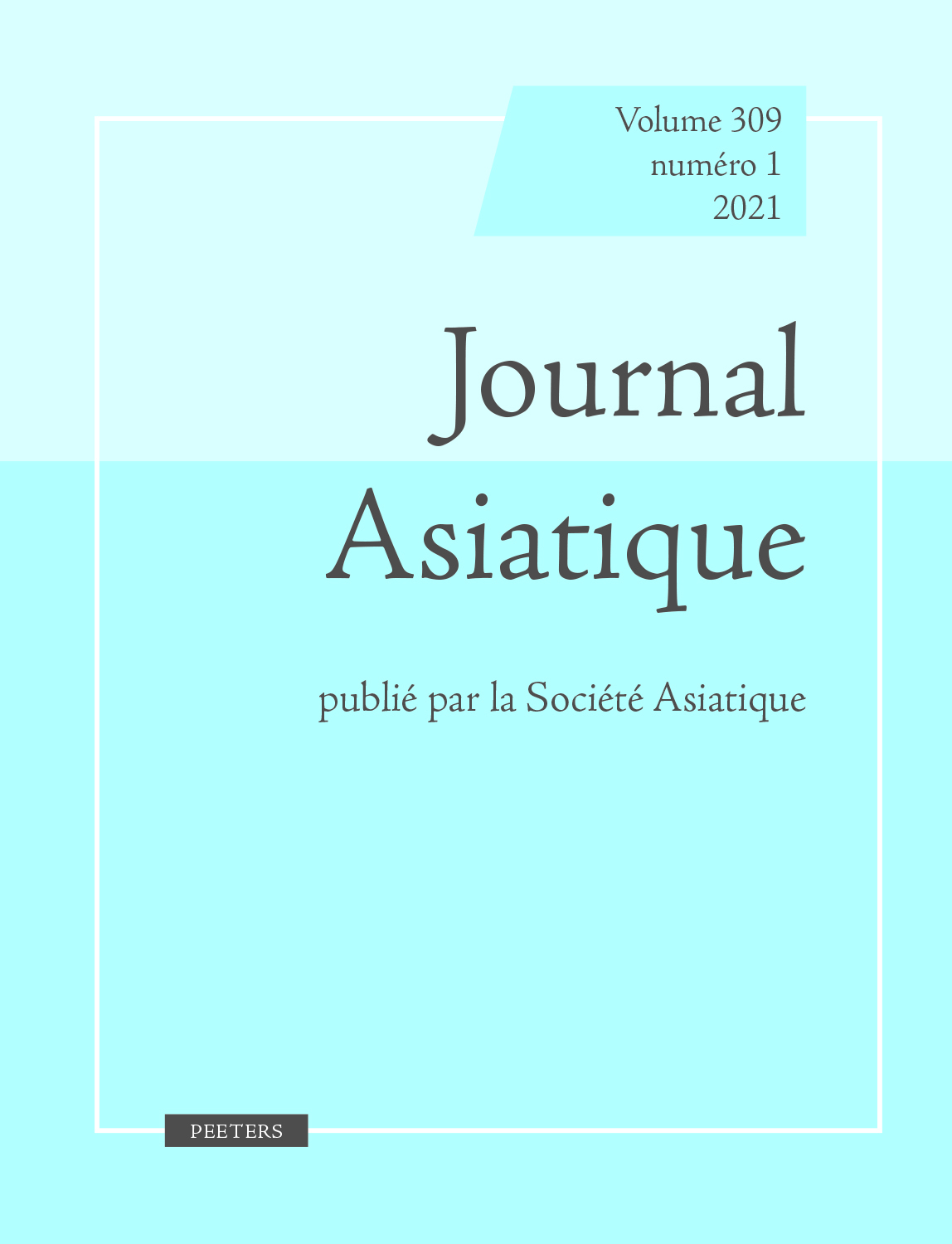 Document Details :

Title: Repenser l'histoire de la religion villageoise dans le Japon médiéval à partir d'archives de l'économie rurale, de la littérature populaire religieuse, et de matériaux recueillis sur le terrain
Author(s): MAUCLAIRE, Simone
Journal: Journal Asiatique
Volume: 301 Issue: 2 Date: 2013
Pages: 543-559
DOI: 10.2143/JA.301.2.3001709

Abstract :
Consacré à l'histoire de la religion paysanne au Japon, cet article analyse des textes médiévaux de l'économie rurale du domaine ōsato no shō en relation avec des données mythico-rituelles à caractère écrit et oral issues de la tradition locale de l'Izanagi ryū, lesquelles sont apparentées à une littérature religieuse «populaire» de la société médiévale. La première partie traite de la notion de l'«enracinement» telle qu'elle se perçoit à travers les cultes des sanctuaires qui légitiment les droits sur le sol mais qui contribuent aussi à l'élaboration des identités personnelles en rapport avec la conception du destin. La seconde partie traite de la question d'une «culture intermédiaire» religieuse villageoise et du double rôle – économique et culturel – d'une «intelligentsia» paysanne qui sert tant les autorités laïques que religieuses du domaine. La troisième partie décrit l'idéologie religieuse qui faisait partie du sens commun de la société médiévale dans son ensemble. L'étude illustre comment une approche pluridisciplinaire pour l'analyse d'une documentation historique peut contribuer à la reconstruction de la richesse de la fonction religieuse.


---

This study of village religion in medieval Japan is based on a combined analysis of different sources: a) local medieval archives of the ōsato no shō domain; b) local ethnographic data composed of rituals and writing of the Izanagi ryū tradition; c) related medieval literature of 'popular' religion. The first part of the paper deals with the notion defined as 'constructing ones roots' expressed by the local sanctuaries legitimating ownership of the land and defining personal identity and fate. The second part analyses the phenomenon of village religion belonging to an 'intermediate culture' and the economic and cultural role of the elite of peasants serving both secular and religious authorities. The third part describes religious ideology belonging to common representations of the global medieval society. The paper shows how an interdisciplinary approach to historical data can contribute to the reconstruction of the multiple meanings and functions of the religious phenomenon.


Download article