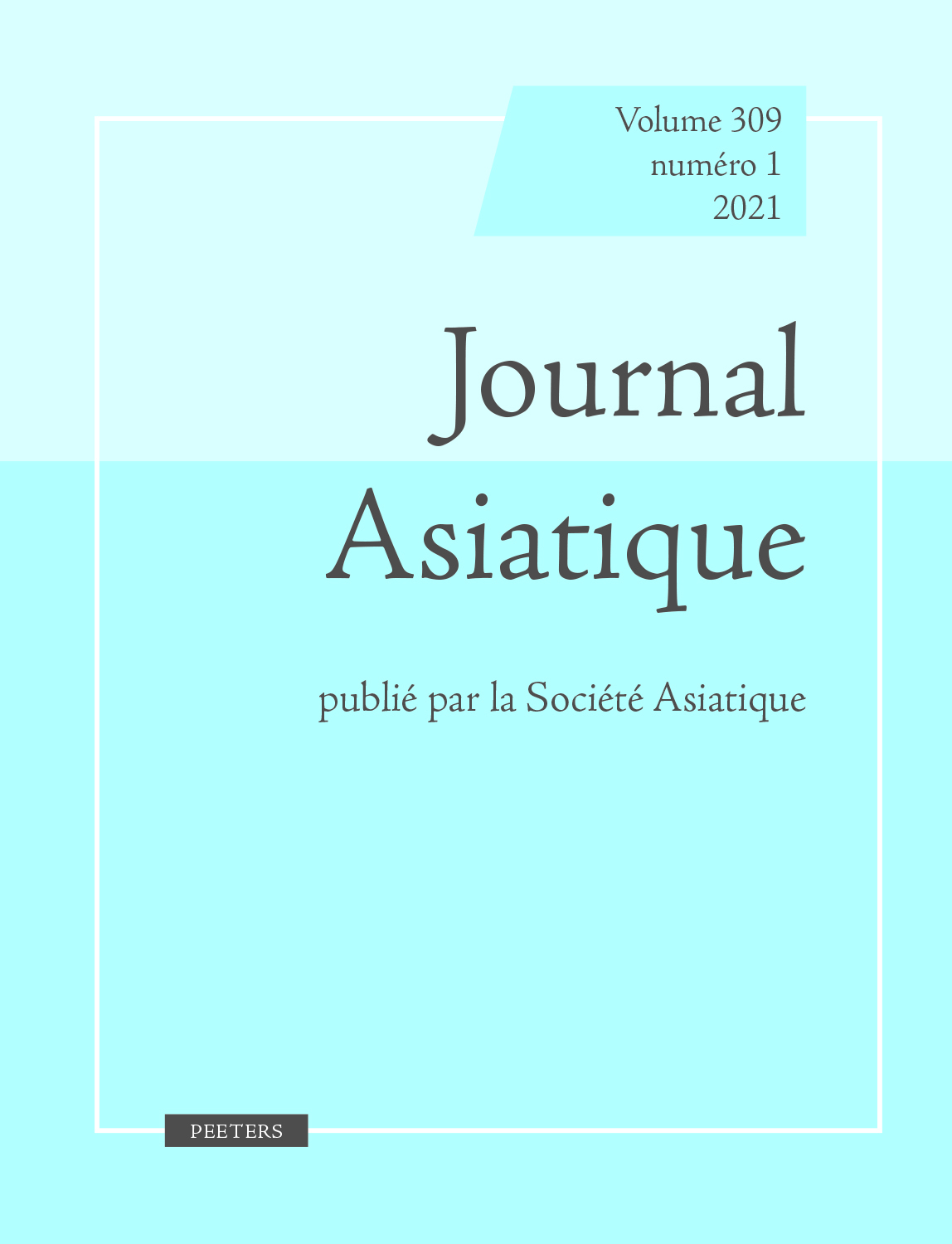 Document Details :

Title: Zen, mensonges et légitimité
Subtitle: La biographie du moine Ikkyū à travers le double filtre de sa pensée et de ses disciples
Author(s): DAVIN, Didier
Journal: Journal Asiatique
Volume: 301 Issue: 2 Date: 2013
Pages: 531-542
DOI: 10.2143/JA.301.2.3001708

Abstract :
La vie du moine Ikkyū nous est essentiellement connue grâce à la Chronologie du révérend Ikkyū, un texte rédigé vraisemblablement peu de temps après sa mort par un ou plusieurs disciples. Au-delà des embellissements prévisibles que l'on y rencontre, cette biographie comporte un certain nombre d'écarts plus francs avec ce que nous pouvons par ailleurs savoir de la réalité historique. Les raisons de ces petits arrangements avec les faits peuvent illustrer la volonté d'Ikkyū – à travers ce qu'il a dit de lui de son vivant – de se mettre en scène, mais aussi les motivations des disciples pour qui, dans la présentation du maître, toute vérité n'est pas nécessairement bonne à écrire. Loin de rendre ce matériau suspect, les «mensonges» qu'il contient sont une partie importante de son intérêt pour peu que l'on parvienne à les lire comme il se doit.


---

The life of the Zen monk Ikkyu is mainly known thanks to the Chronology of the Reverend Ikkyū, a text written by one or several disciples in all likelihood very soon after the death of the master. Beyond the predictable embellishments, this biography contains some marked gaps with what we can know about the historic reality. The reason of those little 'redraftings' of the facts could illustrate the will of Ikkyū – according to what he said about himself during his lifetime – to stage himself but also the motivations of his disciples for whom the presentation of the master did not necessite every truth. Far from making this material suspect, the 'lies' it contains are a major part of his actual interest, if properly read.


Download article