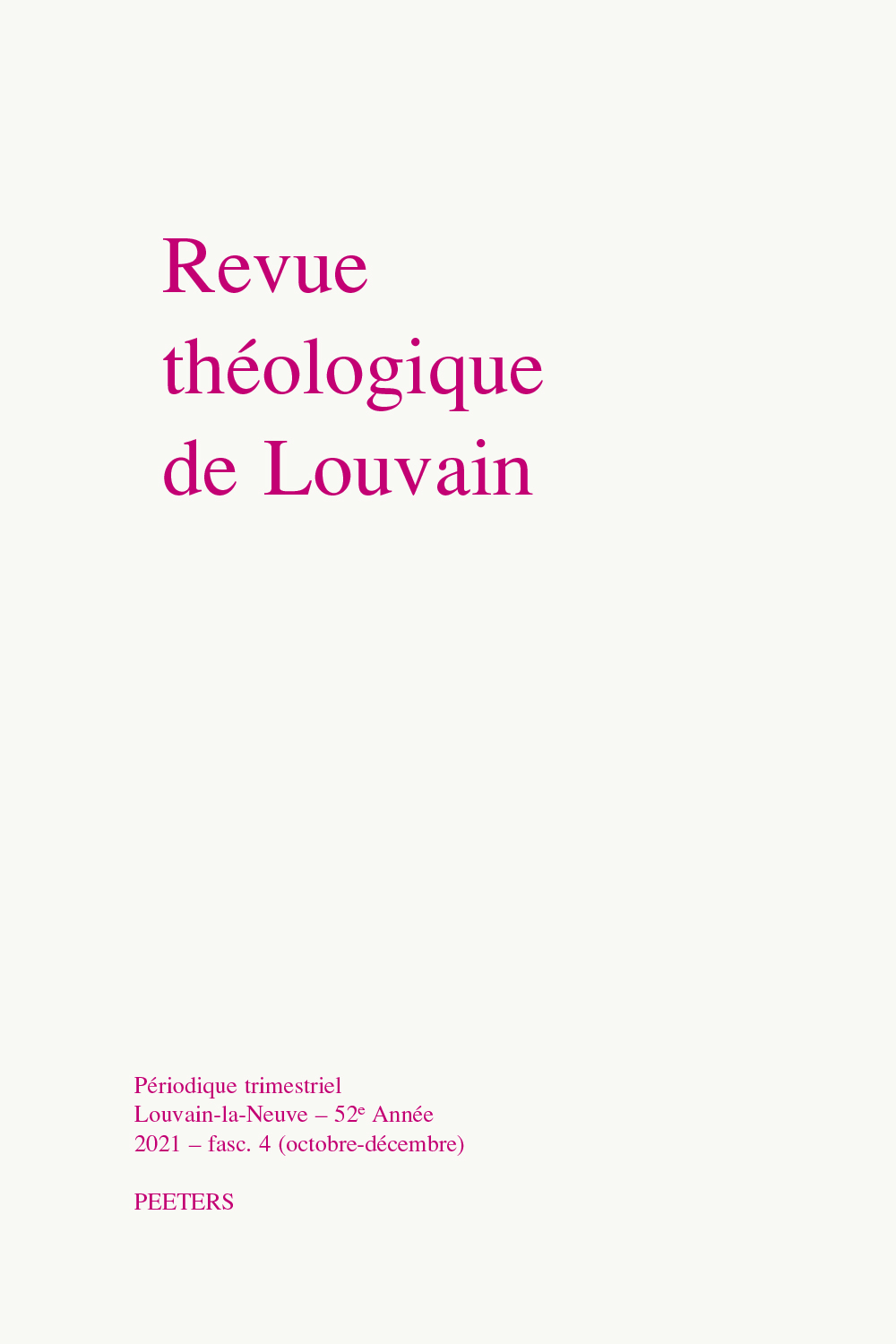 Document Details :

Title: Le rôle des évêques latino-américains dans le groupe «Jésus, l'Église et les pauvres» durant le Concile Vatican II
Author(s): SAUVAGE, Pierre
Journal: Revue Théologique de Louvain
Volume: 44 Issue: 4 Date: 2013
Pages: 560-580
DOI: 10.2143/RTL.44.4.2999889

Abstract :
Dès le début du Concile Vatican II, un groupe informel «Jésus, l'Église et les pauvres» s'est constitué. L'objectif de l'article est de suivre l'action de ce groupe et spécialement celle des évêques latino-américains en son sein; parmi ceux-ci se détachent les deux figures de proue que sont Helder Câmara et Manuel Larrain. Retracer leur parcours constitue une pierre de touche pour évaluer la manière dont le concile a répondu à la demande du Pape Jean XXIII: «En face des pays sous-développés, l'Église se présente telle qu'elle est et veut être: l'Église de tous et particulièrement l'Église des pauvres». Aujourd'hui une telle rétrospective est susceptible d'alimenter la réflexion et l'action.


---

Since the beginning of the Second Vatican Council, an informal group «Jesus, the Church and the poor» was formed. The object of this article is to follow the action of this group and in particular that of the Latin-American bishops within the group. Among these, two figure-heads appear: Helder Câmara and Manuel Larrain. Retracing their undertakings is a touchstone for evaluating the way in which the Council has replied to Pope John XXIII's request: «In the face of underdeveloped countries, the Church shows itself as she is and as she wishes to be: the Church of all people and particularly the Church of the poor». Today a retrospective like this one is susceptible of nourishing reflexion and action.


Download article