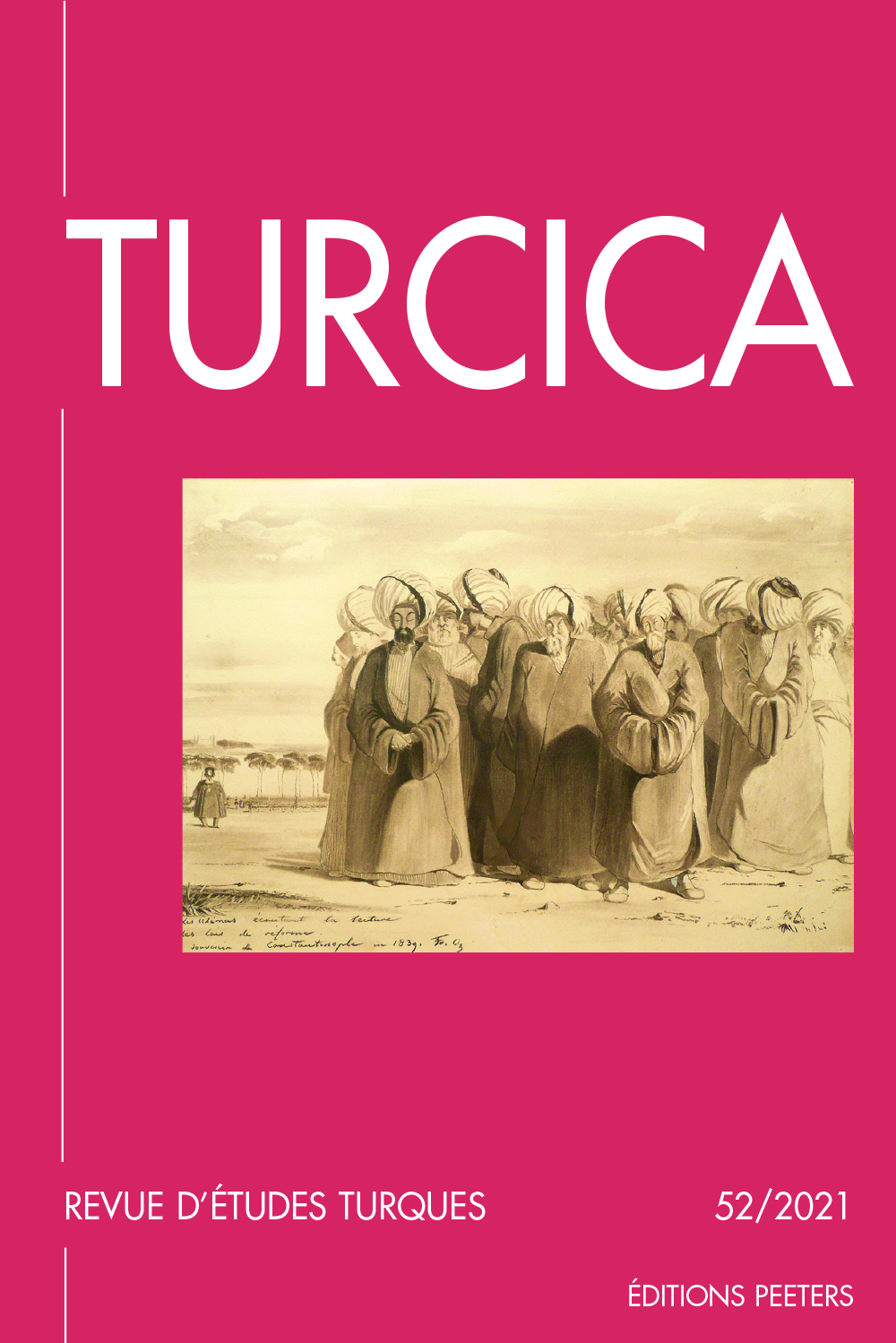 Document Details :

Title: Efforts to Reform Entry into the Ottoman İlmiyye Career towards the End of the 16th Century
Subtitle: The 1598 Ottoman İlmiyye Kanunnamesi
Author(s): BEYAZIT, Yasemin
Journal: Turcica
Volume: 44 Date: 2012-2013
Pages: 201-218
DOI: 10.2143/TURC.44.0.2988850

Abstract :
The main objective of our study is to determine the reasons behind the preparation of the Ottoman ilmiyye kanunnamesi in 1598 as well as to assess its effectiveness. Our initial approach was to study the quantitative and qualitative aspects of the – frequently discussed in Ottoman studies – accrual of candidates to the ilmiyye career in the second half of the 16th century. Compared to the mid-16th century, when we draw near to 1587 and 1589, we see an increase of 177% in the number of admittees and an enormous 6750% increase in the number of those being danishmends of deceased mawlas. We have thus uncovered the structure and problems of the mulazama system prior to the ilmiyye kanunnamesi. The article also assesses the solutions contained in the code, and determines that the code was in fact successful in some ways almost immediately after it was promulgated.


---

Le principal objectif de notre étude est d'identifier les raisons de la promulgation de l'ilmiyye kanunnamesi ottoman en 1598 ainsi que d'évaluer son effectivité. Notre approche initiale comportait une étude des aspects quantitatif et qualitatif de la multiplication des candidats à l'accès à la carrière de l'ilmiyye dans la seconde moitié du XVIe siècle, phénomène fréquemment mentionné dans les études sur l'histoire de l'Empire ottoman. En comparant les données du milieu du siècle avec celles de la période 1587-1589, nous constatons une augmentation de 177% dans le nombre des admis ainsi qu'une énorme augmentation de 6750% dans le nombre d'admis en qualité de danishmend de mawla décédés. Nous dévoilons ainsi la structure et les problèmes du système de mulazama antérieur à l'ilmiyye kanunnamesi. L'article entreprend également l'évaluation des types de solutions proposées dans le code; en outre, il étaye le fait que celui-ci fut en effet une réussite à certains égards, presqu'immédiatement après sa promulgation.


Download article