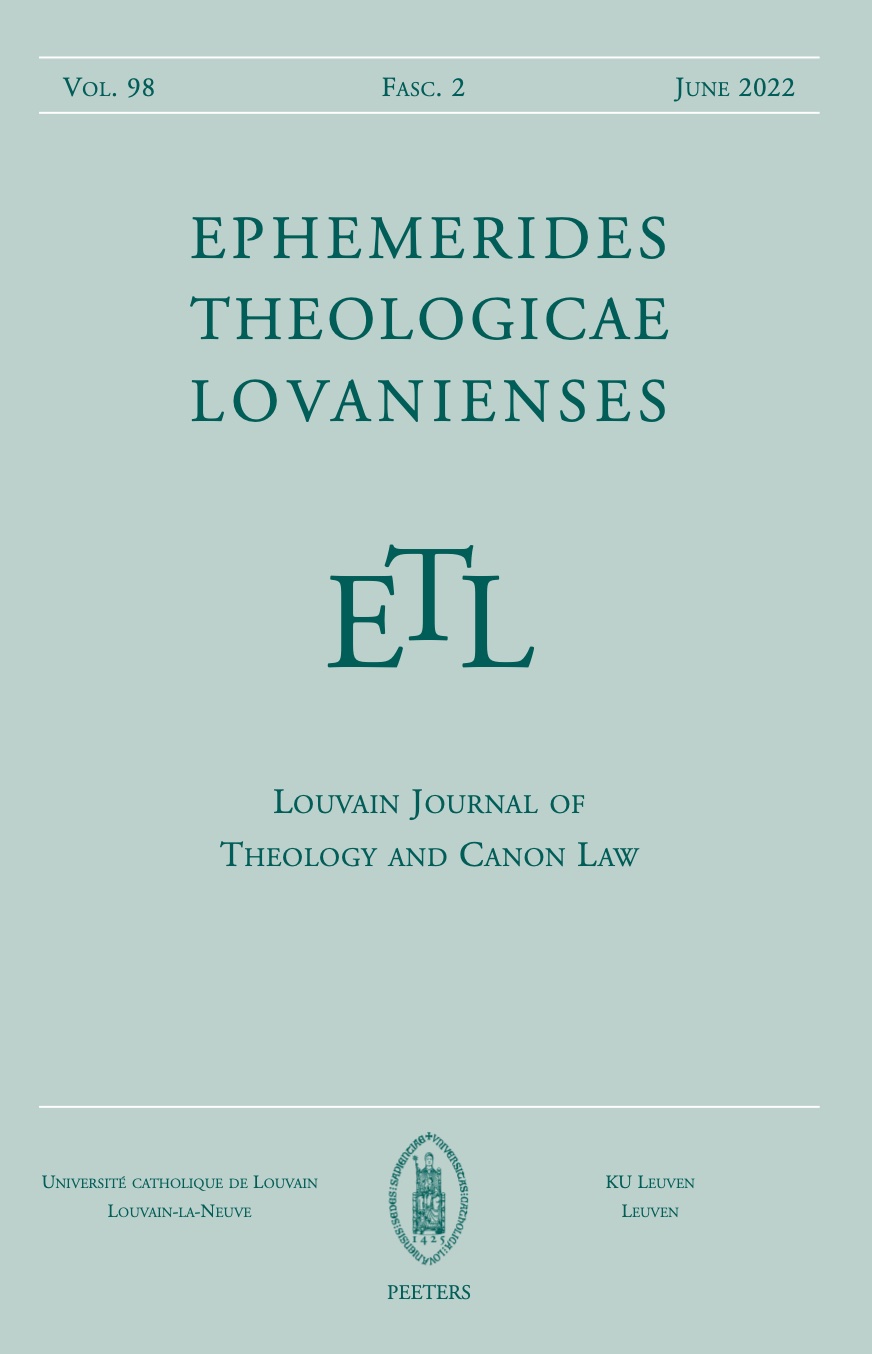 Document Details :

Title: The Use of the Pronomen abundus in the Fourth Gospel
Author(s): VAN BELLE, Gilbert
Journal: Ephemerides Theologicae Lovanienses
Volume: 88 Issue: 4 Date: 2012
Pages: 419-442
DOI: 10.2143/ETL.88.4.2957936

Abstract :
It is widely accepted in Johannine research that remarkable repetitions and variations are typical of the Gospel of John: synonyms in vocabulary and grammatical constructions, repetitions of parts of sentences and ideas, and rhetorical figures and literary devices (e.g. epanalepsis or 'Wiederaufnahme', chiasm, prolepsis and analepsis, parallelism, and inclusions). In continuation of my earlier research into the parentheses or asides in the Fourth Gospel, the use of prolepsis and the use of the proleptic pronoun αὐτός, this article will demonstrate that the so-called pronomen abundans in John, i.e. 'a personal or demonstrative pronoun which repeats the relative pronoun in a single-limbed relative clause' (W.F. Bakker), is also a form of repetition or intensification, and thus characteristic of the stylistic and grammatical unity of the Gospel of John.


Download article