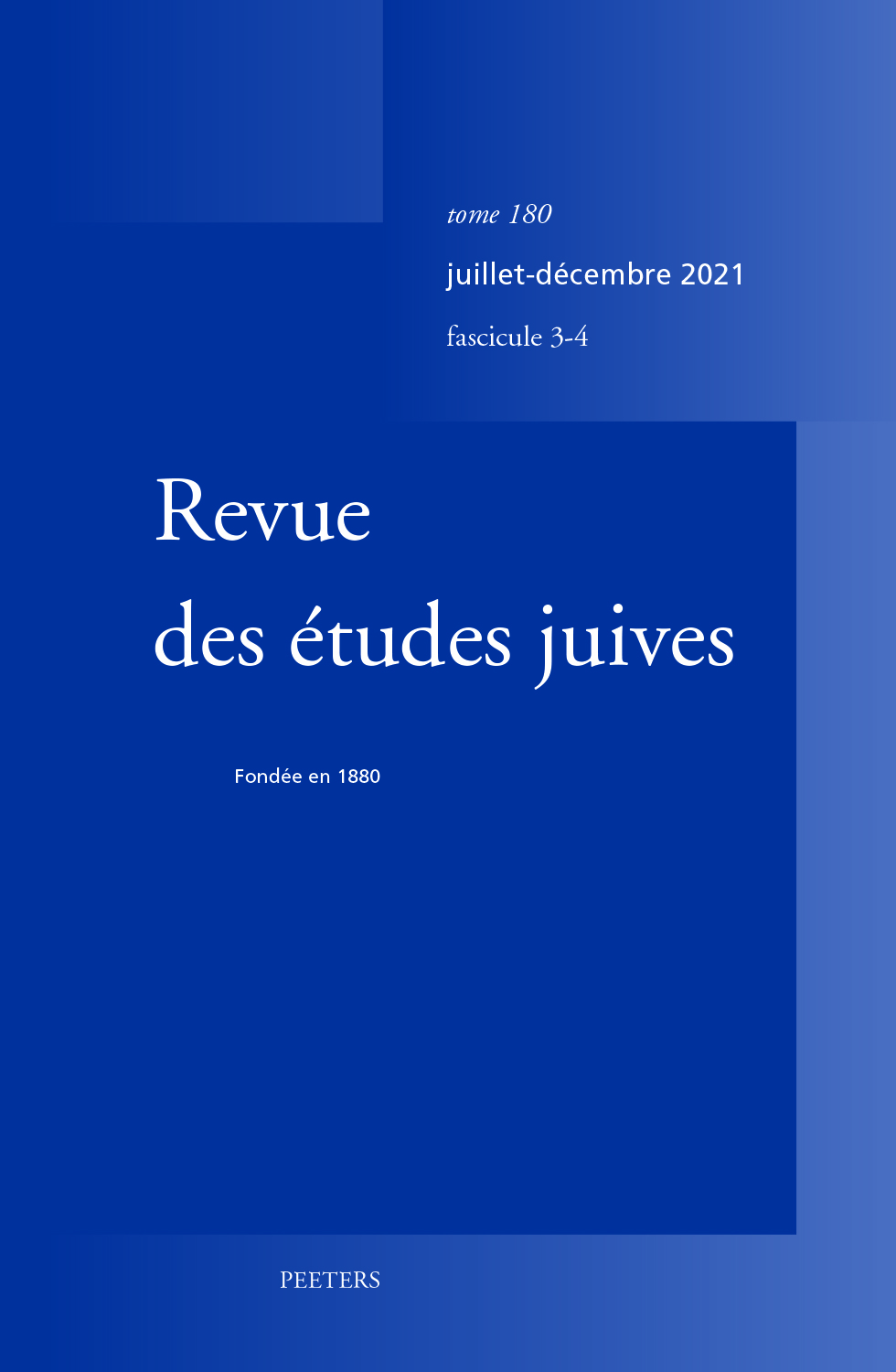 Document Details :

Title: L'aristotélisme médiéval au service du commentaire littéral: Le cas de Joseph Caspi
Author(s): ASLANOV, Cyril
Journal: Revue des Études Juives
Volume: 161 Issue: 1-2 Date: janvier-juin 2002
Pages: 123-137
DOI: 10.2143/REJ.161.1.223

Abstract :
À l'aide d'exemples tirés principalement du Sarsot ha-kesef de Joseph Caspi, cette étude se propose d'analyser la façon dont cet auteur rationaliste recourt aux arguments de l'aristotélisme pour étayer une lecture ultra-littéraliste des Écritures, lors même que le sens obvie recèle des contradictions et des absurdités. Cette tendance à rationaliser le déraisonnable se manifeste aussi à travers le refus de la métaphore et de la synonymie et les efforts déployés pour corroborer des rapprochements étymologiques souvent controuvés. Mais là ne s'arrête pas cette instrumentalisation de l'aristotélisme à des fins autres que philosophiques. Fréquemment, Caspi analyse des mots de la Bible à l'une des calques hébreux de la terminologie philosophique arabe. La spécificité de l'herméneutique à la fois littéraliste et philosophique de Caspi tient à ce qu'il s'efforce de faire coïncider deux logiques: celle qui est interne au texte commenté ou à la langue hébraïque et une logique externe et générale, qui est celle de l'artistotélisme médiéval.

On the basis of examples mainly taken from Joseph Caspi's, Sarsot ha-kesef, this study tries to analyse how this rationalist uses the Aristotelian issues in order to foster a ultra-literal reading of the Writ, even though the plain meaning bears contradiction and nonsense. This way of rationalising the irrational also appears through a negative attitude towards metaphor and synonymy and through his struggle for defending etymologies that are often farfetched. Moreover, Caspi frequently reinterprets words of Biblical Hebrew through the mirror of Hebrew philosophical terminology coined after the Arabic pattern. The specificity of Caspi's literal and philosophical approach derives from his effort to combine two kind of logic: the one internal to the commented text or to the Hebrew language and the other external and generic, that of Medieval Aristotelism.



Download article