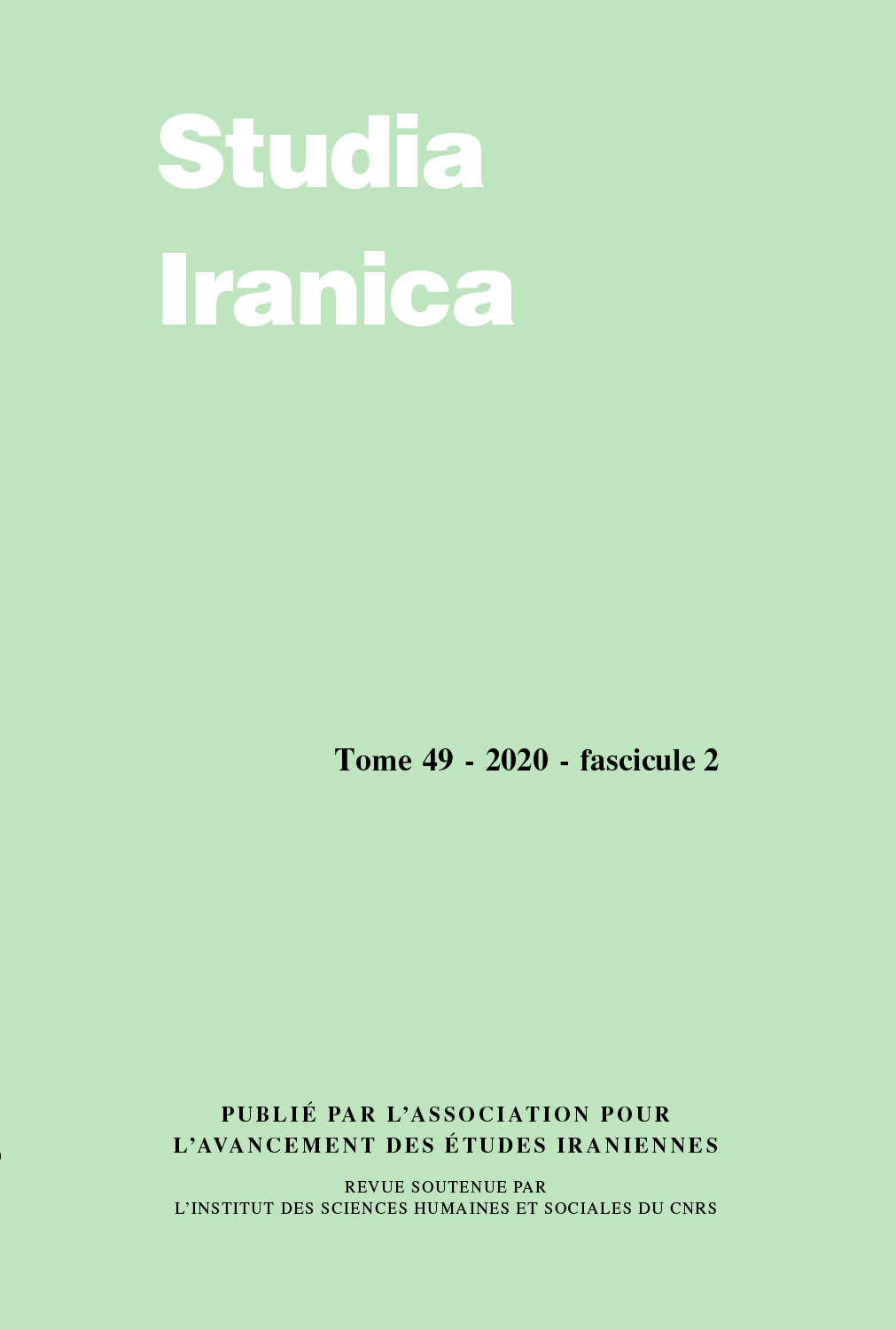 Document Details :

Title: The Location and Kings of Pāradān
Author(s): TANDON, Pankaj
Journal: Studia Iranica
Volume: 41 Issue: 1 Date: 2012
Pages: 25-56
DOI: 10.2143/SI.41.1.2170700

Abstract :
Scholars have been unsure of the location of the kingdom of Pāradān, mentioned in the ŠKZ inscription of the Sasanian emperor Shāpur I (241-272) and the Paikuli inscription of Narseh (293-303). Most estimates placed it in what is now the western part of the Pakistani state of Balochistan and eastern Iran, west of the estimated location of the kingdom of Turān. This paper provides new numismatic evidence, linked to earlier archaeological evidence, that allows us to confidently place Pāradān in the eastern part of Balochistan, most probably east of the kingdom of Turān. The coin series, issued over a period of about 175 years, shows no Sasanian influence and therefore sheds light on the relationship between the centre and the periphery in the Sasanian empire.


---

La localisation du royaume de Pāradān, cité dans l'inscription de la ŠKZ de l'empereur sassanide Shāpur Ier (241-272) et dans l'inscription de Paikuli du roi Narseh (293-303), est depuis longtemps débattue par les chercheurs. On a le plus souvent proposé de le situer dans la partie occidentale du Balouchistan pakistanais et en Iran oriental, à l'ouest de la localisation supposée du royaume de Turān. Le présent article fournit de nouveaux matériaux numismatiques qui, en appui des matériaux archéologiques déjà connus, nous permettent avec certitude de situer le Pārandān dans la partie orientale du Balouchistan, et très probablement à l'est du royaume de Turān. La série des monnaies, émises sur une période de 175 ans environ, montre l'absence d'influence sassanide et, par là même, éclaire la question des relations entre le centre et la périphérie de l'empire sassanide.


Download article