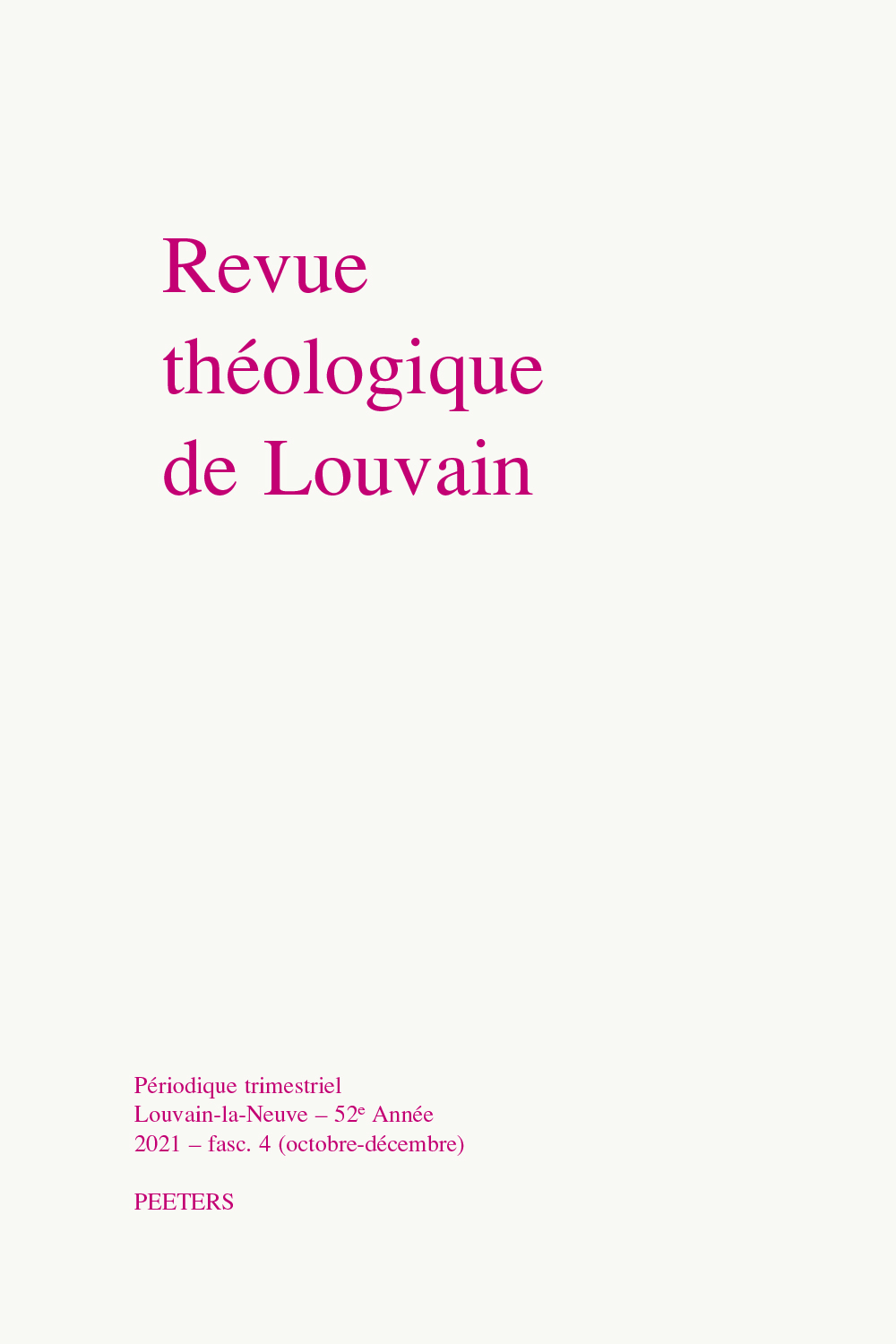 Document Details :

Title: Les diacres d'après les nouveaux canons 1008 et 1009 §3
Author(s): BORRAS, Alphonse
Journal: Revue Théologique de Louvain
Volume: 43 Issue: 1 Date: 2012
Pages: 49-78
DOI: 10.2143/RTL.43.1.2146578

Abstract :
Le récent motu proprio Omnium in mentem a modifié le canon 1008 du Code de droit canonique de 1983 et ajouté un troisième paragraphe au canon 1009. Ces changements concernent le sacrement de l'ordre. Ils sont examinés ici sous l'angle du ministère diaconal. Sur l'arrière-fond de la doctrine de Vatican II et de ses développements ultérieurs, l'auteur présente une exégèse des nouveaux canons dont il regrette la déficience de la conceptualité juridique sans pour autant majorer leur portée théologique. Il se réjouit cependant que le service soit désormais le dénominateur commun du ministère ordonné. Les diacres sont habilités à servir le corps ecclésial du Christ pour qu'il réalise sa mission dans le monde. Le souci de cohérence doctrinale est nécessaire mais pas suffisant, encore faut-il savoir pour quoi concrètement on ordonne des diacres.


---

The recent motu proprio Omnium in mentem has modified canon 1008 of the 1983 Code of Canon Law and added a third paragraph to canon 1009. The changes concern the sacrament of order which is examined under the angle of the diaconal ministry. On the background of the teachings of Vatican II and its later developments, the author presents an exegesis of the new canons: although he regrets the lack of juridical conceptualization he does not think that one should overestimate the theological consequences. Nonetheless he is glad that this service now constitutes the common denominator of the ordained ministry. Deacons are enabled to serve the ecclesial body of Christ so that it may accomplish its mission in the world. The concern for doctrinal coherence is necessary but not sufficient: it remains to be seen for what purpose concretely speaking one ordains deacons.


Download article