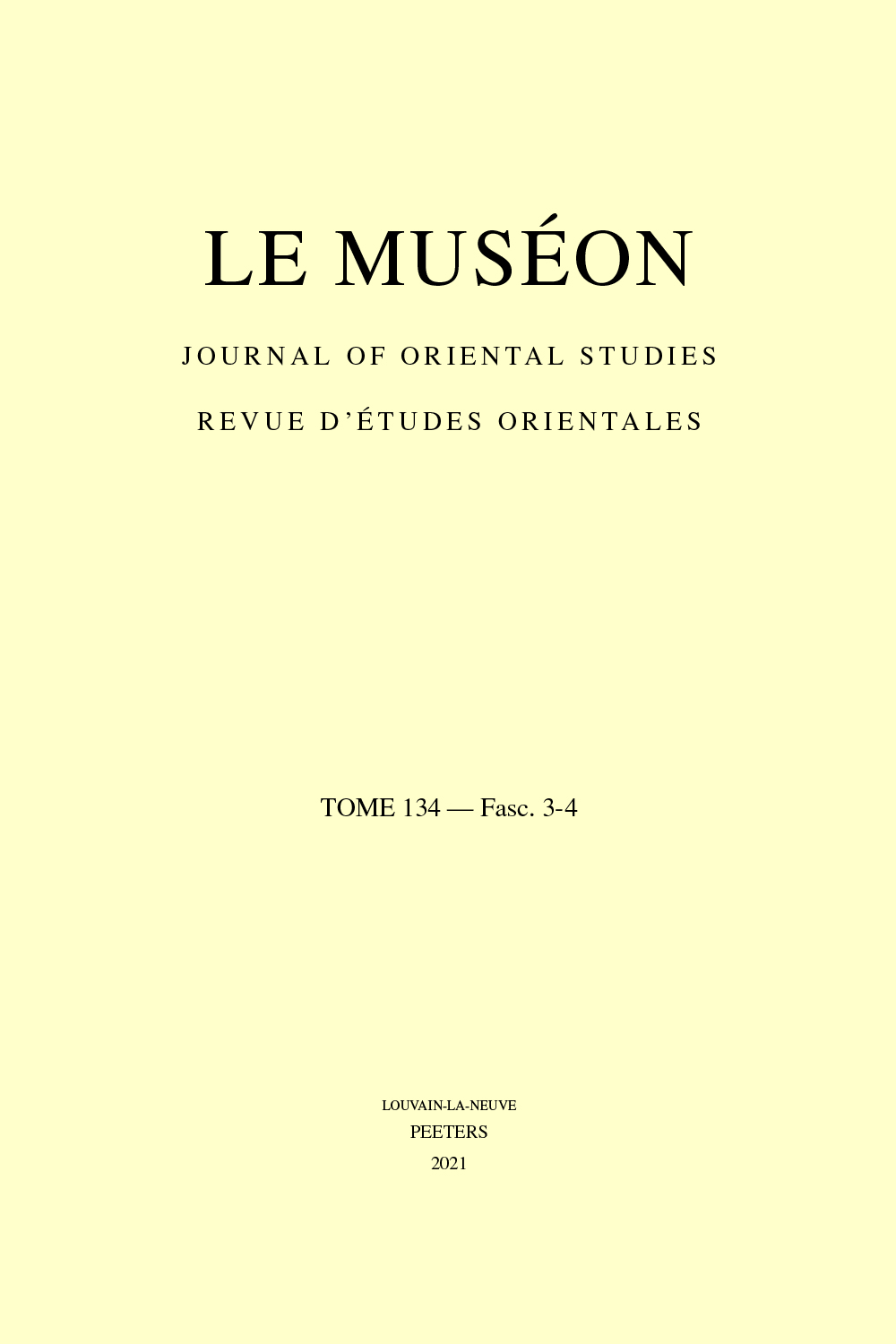 Document Details :

Title: Christian Arabic Theology in Byzantine Antioch
Subtitle: 'Abdallāh ibn al-Faḍl al-Anṭākī and his Discourse on the Holy Trinity
Author(s): NOBLE, Samuel , TREIGER, Alexander
Journal: Le Muséon
Volume: 124 Issue: 3-4 Date: 2011
Pages: 371-417
DOI: 10.2143/MUS.124.3.2141858

Abstract :
The present contribution offers a critical edition (based on eight manuscripts) and an annotated English translation of 'Abdallāh ibn al-Faḍl al-Anṭākī's previously unpublished Christian Arabic theological text Discourse on the Holy Trinity (Kalām fī l-Tālūt al-muqaddas), also known as Theological Discourse or (erroneously) The Little Book of Benefit. It stresses the significance of Antioch during the period of Byzantine rule for the history of Christian literature in Arabic and provides a comprehensive survey of what is known about 'Abdallāh ibn al-Faḍl's life and oeuvre. It also offers an analysis of 'Abdallāh ibn al-Faḍl's Trinitarian and Christological views, thus demonstrating that in addition to being a prolific translator of Greek Patristic and Biblical texts, he also deserves to be studied more systematically as an important Christian philosophical theologian in his own right.


Download article