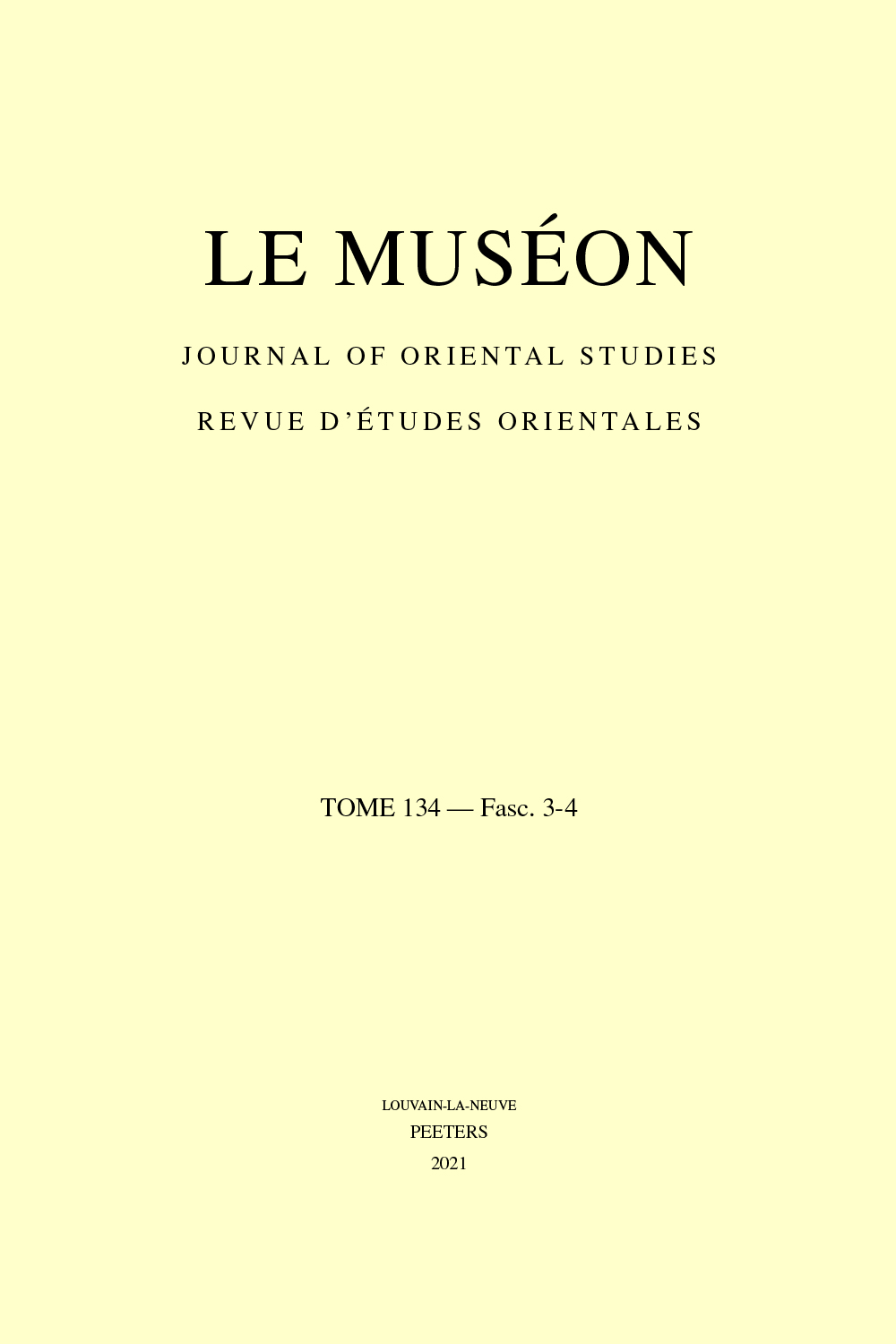 Document Details :

Title: The 'Lord of the Mountain'
Subtitle: A Study of the Nubian Eparchos of Nobadia
Author(s): HENDRICKX, Benjamin
Journal: Le Muséon
Volume: 124 Issue: 3-4 Date: 2011
Pages: 303-355
DOI: 10.2143/MUS.124.3.2141856

Abstract :
The eparchos of Nobadia was the viceroy of the Christian Nubian king of Makouria, after the conquest of Byzantine Egypt by the Arabs and the unification of Nobadia with Makouria. The institution (of eparchos) survived from ca. the middle of the 7th c. until the end of the 15th c. The article examines in detail the following aspects, thereby using all relevant published diplomatic and epigraphic sources as well as the (mainly Arab) narrative texts:
– the origin and prehistory of the office, the difference between the eparchos of Nobadia and other (mainly minor) eparchoi
– the eparchos' titles and regalia
– his functions, powers and duties as well as his assistants, officers and deputies
– his residences
– the cumuli of the eparchos' functions, which consolidate his status and power.
At the end, a prosopographical list of eparchoi is attached.


Download article