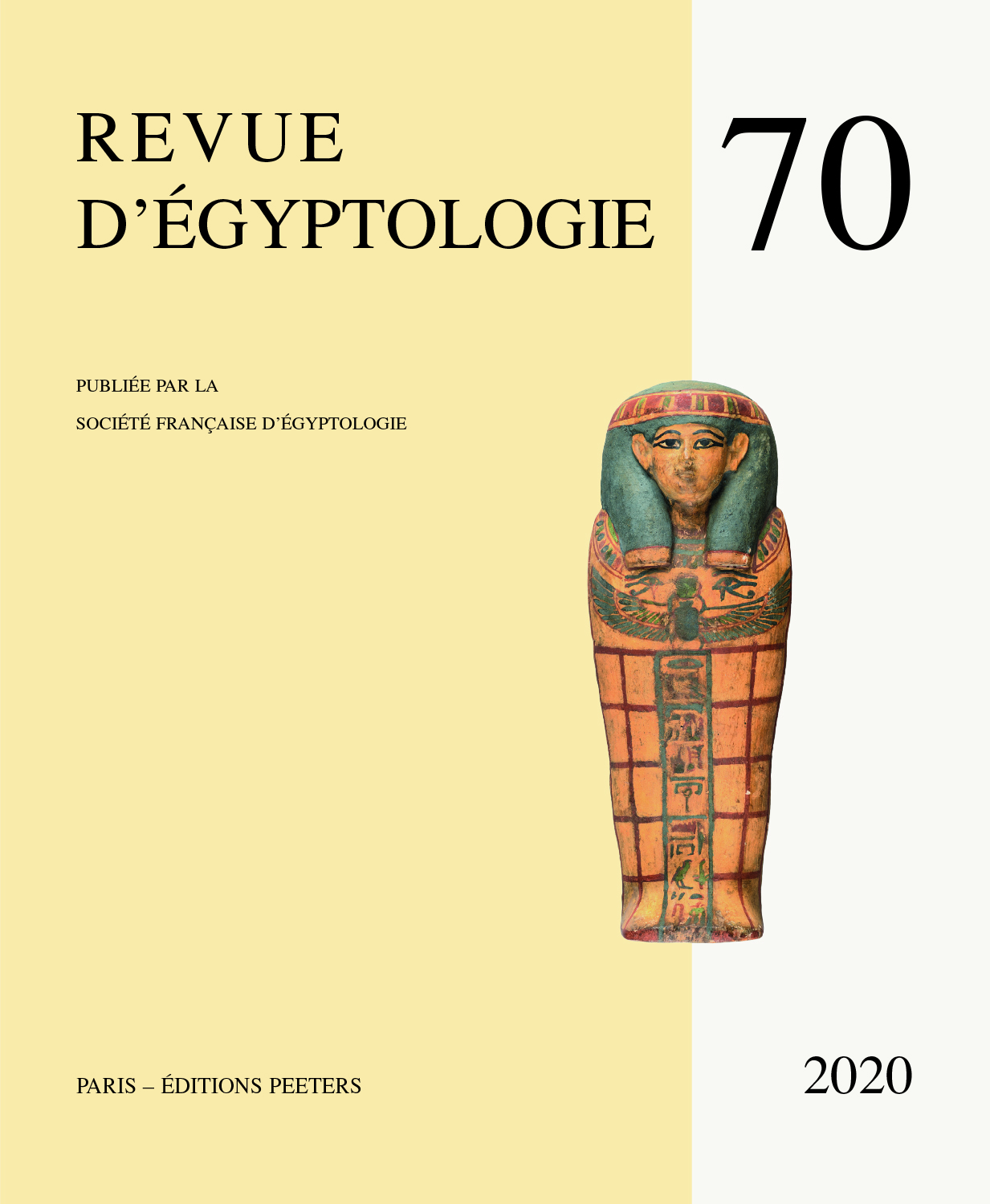 Document Details :

Title: Tell Héboua II
Subtitle: Rapport préliminaire sur le décor et l'épigraphie des éléments architectoniques découverts au cours des campagnes 2008-2009 dans la zone centrale du khétem de Tjarou
Author(s): ABD EL-MAKSOUD, Mohamed , VALBELLE, Dominique
Journal: Revue d'Égyptologie
Volume: 62 Date: 2011
Pages: 1-39
DOI: 10.2143/RE.62.0.2136927

Abstract :
La fouille, depuis 2008, du site d'Héboua II, au sud-est d'Héboua I, par une équipe du CSA dirigée par le Dr Abd el-Maksoud, a conduit à la découverte d'un riche matériel épigraphique, soit in situ, soit remployé dans des tombes tardives aménagées dans les ruines des bâtiments du Nouvel Empire. Les éléments architectoniques les plus importants sont sans doute plusieurs grandes dalles de calcaire décorées d'un côté durant le règne de Thoutmosis II et de l'autre sous Ramsès II. Les inscriptions semblent désigner Horus et Hathor comme maîtres des lieux.


---

The excavation, since 2008, of the site of Hebwa II, South-East of Hebwa I, by a team from the SCA under the direction of Dr. M. Abd el-Maksoud, led them to the discovery of a rich epigraphic material, either still in situ, or reused in late period tombs set in the ruins of the New Kingdom buildings. The most important pieces are certainly several huge limestone slabs decorated in the reign of Tuthmosis II on one side and under Ramses II on the other side. The inscriptions seem to designate Horus and Hathor as the principal landlords of the place.


Download article