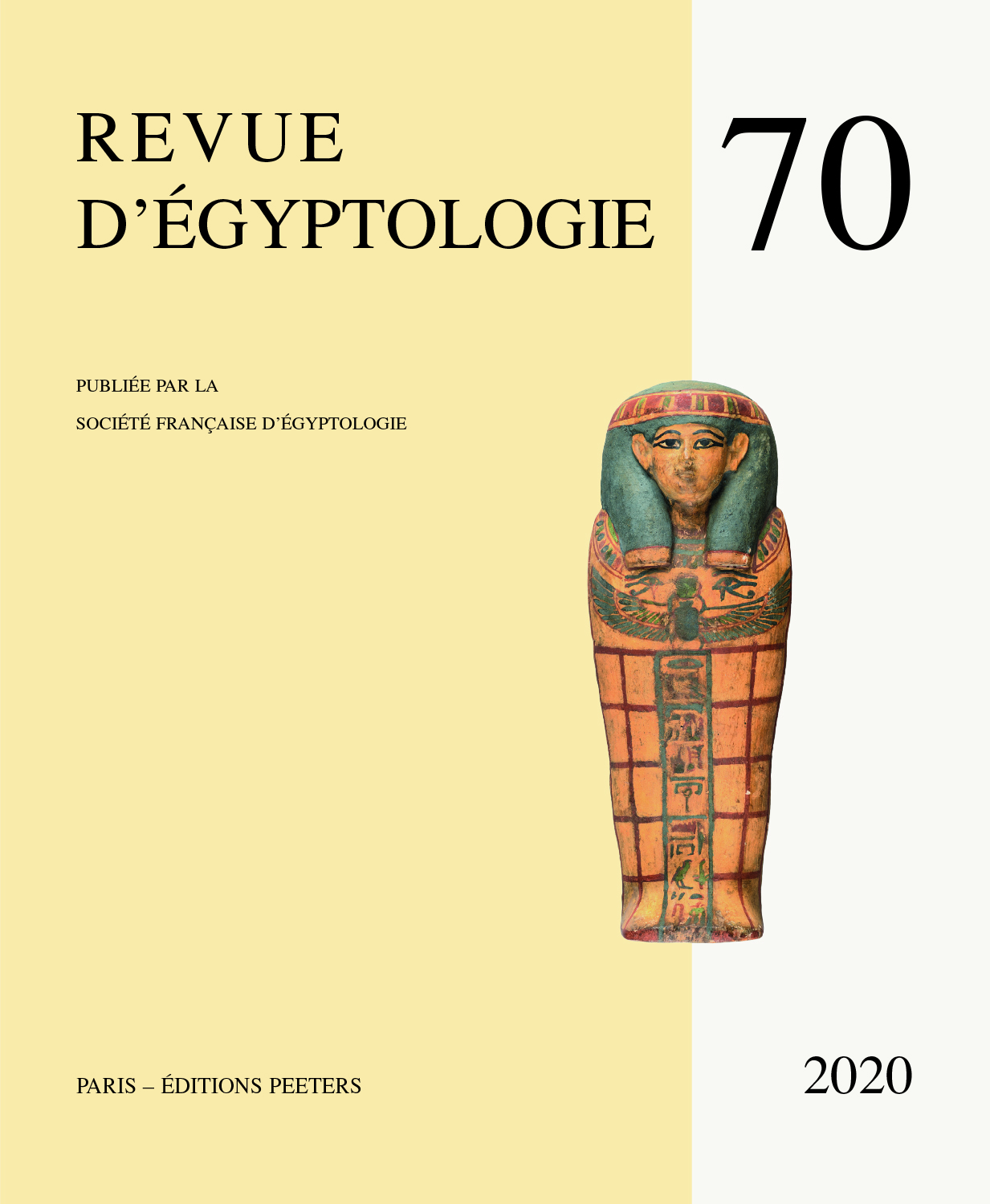 Document Details :

Title: Le pronaos d'Edfou
Subtitle: Une voûe étoilée
Author(s): CAUVILLE, Sylvie
Journal: Revue d'Égyptologie
Volume: 62 Date: 2011
Pages: 41-55
DOI: 10.2143/RE.62.0.2136928

Abstract :
Le pronaos du temple d'Horus à Edfou est un cosmos en réduction dans lequel les cycles lunaire et solaire suivent des courses opposées (d'est en ouest, dextrorsum pour le Soleil et senestrorsum pour la Lune). Les frises des parois orientale et occidentale (Edfou III, 207-213) décrivent une lunaison complète. L'astre en gestation, en croissance et en décroissance illustre en images les textes hiéroglyphiques. La partie nord du pronaos met en scène le temps lunaire, la partie sud le temps solaire. Le pronaos vit ainsi tout au long des jours de l'année grâce à l'action tutélaire permanente de Rê et d'Osiris.


---

The pronaos of the Horus temple in Edfou is a reduced cosmos in which the lunar and solar cycles are following opposed courses (from East to West, clockwise for the Sun and the opposite for the Moon). The friezes of the eastern and western walls (Edfou III, 207-213) are describing a complete lunar cycle. The moon in gestation, waxing and waning, represents in images the hieroglyphic texts. The northern part of the pronaos symbolizes the lunar time, the southern part, the solar time. Then the pronaos, following the day-by-day passing of the year, is living forever thanks to the permanent guard of Ra and Osiris.


Download article